Club Level at Paycom Center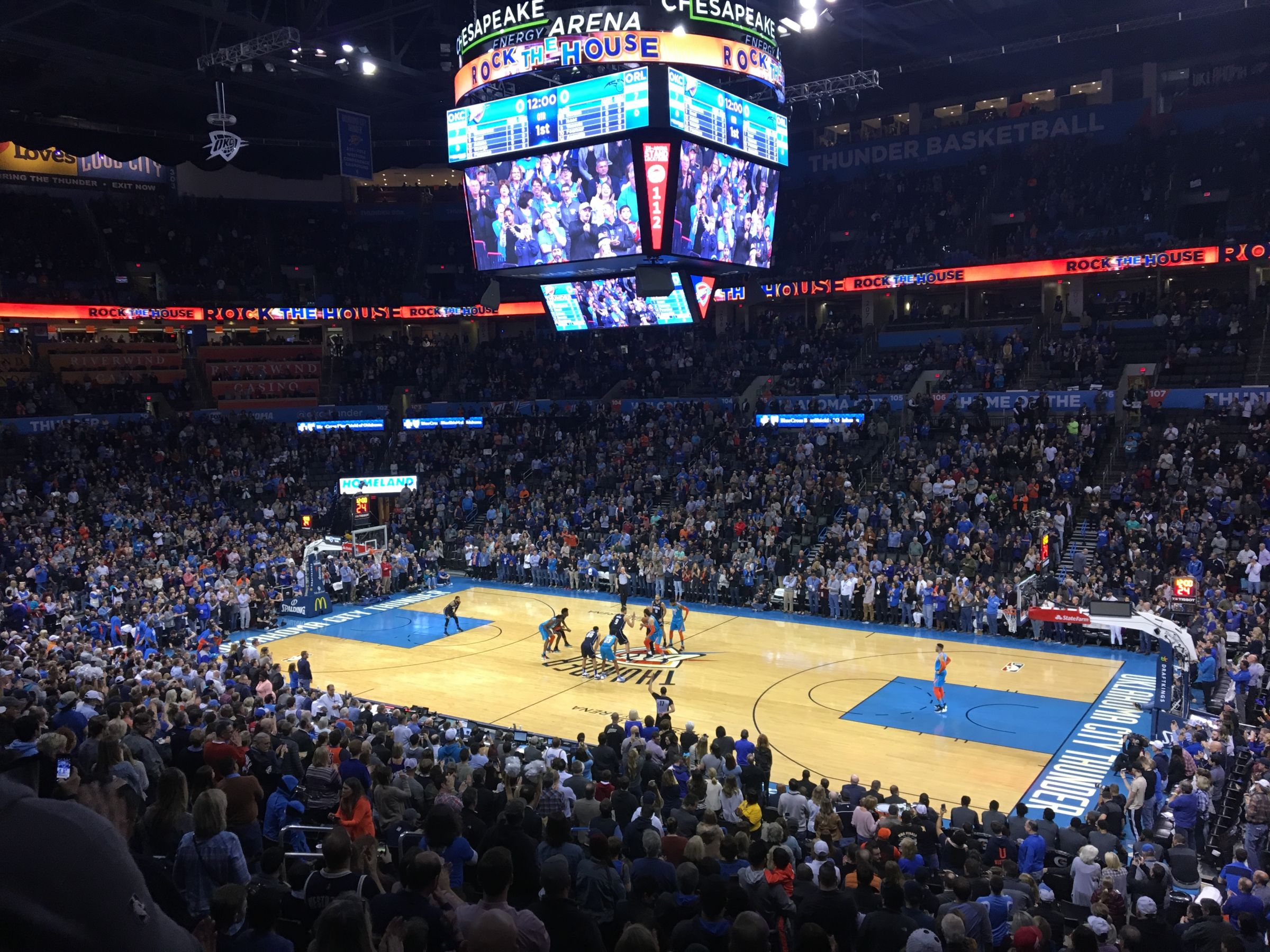 Features & Amenities
On the Paycom Center seating chart, sections labeled in the 200s are considered Club Level seats. Guests will enjoy excellent sitelines and exclusive access to the Club Level concourse.
Access to the Club Level concourse includes private lounges, upscale restaurant options and the use of a private entrance to avoid the crowds.
Lower Terrace Sections

Club Level sections on the ends of the arena are also known as Lower Terrace sections. Just above these are the exclusive Terrace Ledge Seats and Terrace Lounge.
Thunder Club Level Tickets

Many would argue that the Club Seats have the best sitelines for basketball. Their elevation makes it easy to see end-to-end without feeling too far away.
Sections 208 and 223 are directly at center court and are typically the most expensive club tickets.
Club Level Seats for a Concert

For Paycom Center concerts, Club Level seats are a great alternative to lower level sections and Floor Seats. Club sections are among the smallest in the arena which means there's a smaller likelihood of being blocked by another fan.
The seating chart changes from concert-to-concert, but the best Club Level sections for end-stage shows are 209 and 222.
Please note: Due to health and safety protocols in 2022, food availability, club access, wait service and other amenities are subject to change without notice.
Note: These seats are highlighted on the map
Interactive Seating Chart
Club Level Seating Charts
Club Level Reviews
Ratings & Reviews From Similar Seats

"Great"

(Section 225) - -

The only complaint I have is that the rows are too close together. You had to get up every time some one wanted in and out, all before the start and during the game. No leg room either.

"Obstructed view due to television cameras"

(Section 208) - -

These seats theoretically have great views. However, on the night we went there were television cameras directly in front of us that obstructed our view of the court. I don't know if these are present at every game but I would definitely find out before purchasing. Fortunately, we were able to go...

"Chris Stapleton - Oct 4, 2019"

(Section 210) - -

Seats would have been fine if Chris would have not favored his left. We mostly saw his back side. Otherwise, we love his music and his opening acts were great. Didn't know the venue setup very well, so didn't know what to expect.
More Seating at Paycom Center