Pacific Amphitheatre Orchestra Level
Features & Amenities
On the Pacific Amphitheatre seating chart, sections 1-3 are known as Orchestra seats. These are an excellent alternative to Pit and Circle seats which commonly sell out.
Unlike most orchestra seating, this is a sloping group of sections that rise as you get farther away from the stage. This fives fans better views of the stage and makes it easier to see over the fans seated around you.
Each Orchestra section starts roughly fifteen rows from the stage and has about 25 lettered rows of seats. Section 2 has excellent head-on views, while Sections 1 and 3 are located close to restrooms.
Note: These seats are highlighted on the map
Interactive Seating Chart
Orchestra Level Seating Chart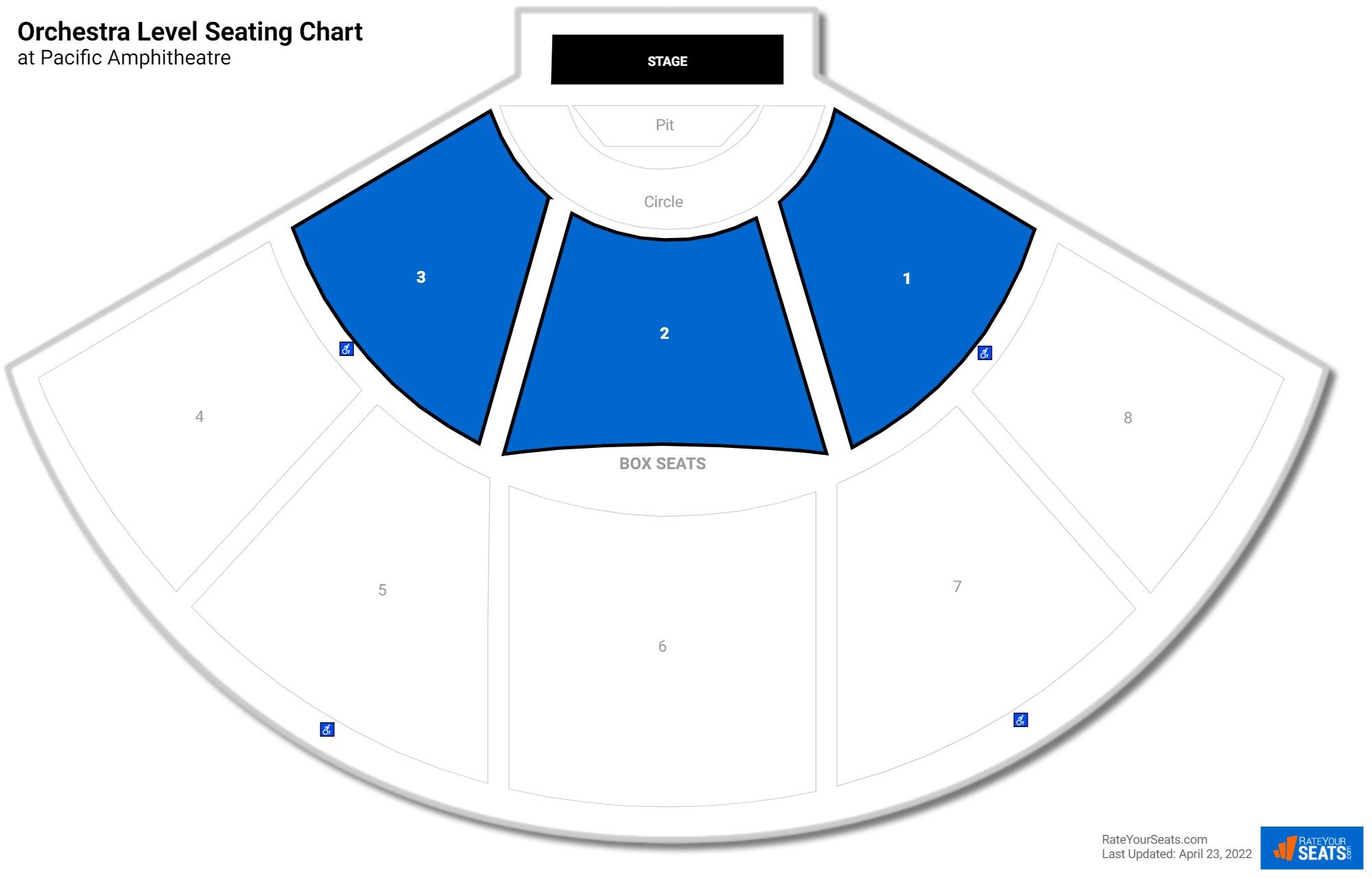 Orchestra Level Reviews
Ratings & Reviews From Similar Seats

"Side of Stage But Not Bad"

(Section 1) - -

These seats were about as far to the side as you can get but the view was still really good! And the sound was good too, not too loud or fuzzy.

"Very Good Acoustics and View"

(Section 3) - -

I'm very impressed with the acoustics in orchestra sections like this one. Would happily sit here again!

"14th Row Dead Center"

(Section 2) - -

The seats were perfect. Only 14 rows from the stage, dead center. Great show, great crowd, great time had by all. I recommended your site to my old college roommate, he and his wife got great seats 2 rows behind us!
More Seating at Pacific Amphitheatre