Ohio Stadium Seats with Backs
Chairback Seats
Most seats at Ohio Stadium are bench-style. For guests who prefer a more comfortable experience, select sections have seats with backs.
All Box Seats are traditional stadium-style chairs with back support. Boxes are located in different areas throughout the stadium.
All Club Seats are chairbacks. These are the famous "red seats" that can be seen behind the Ohio State sideline.
Note: These seats are highlighted on the map
Interactive Seating Chart
Seats with Backs Seating Chart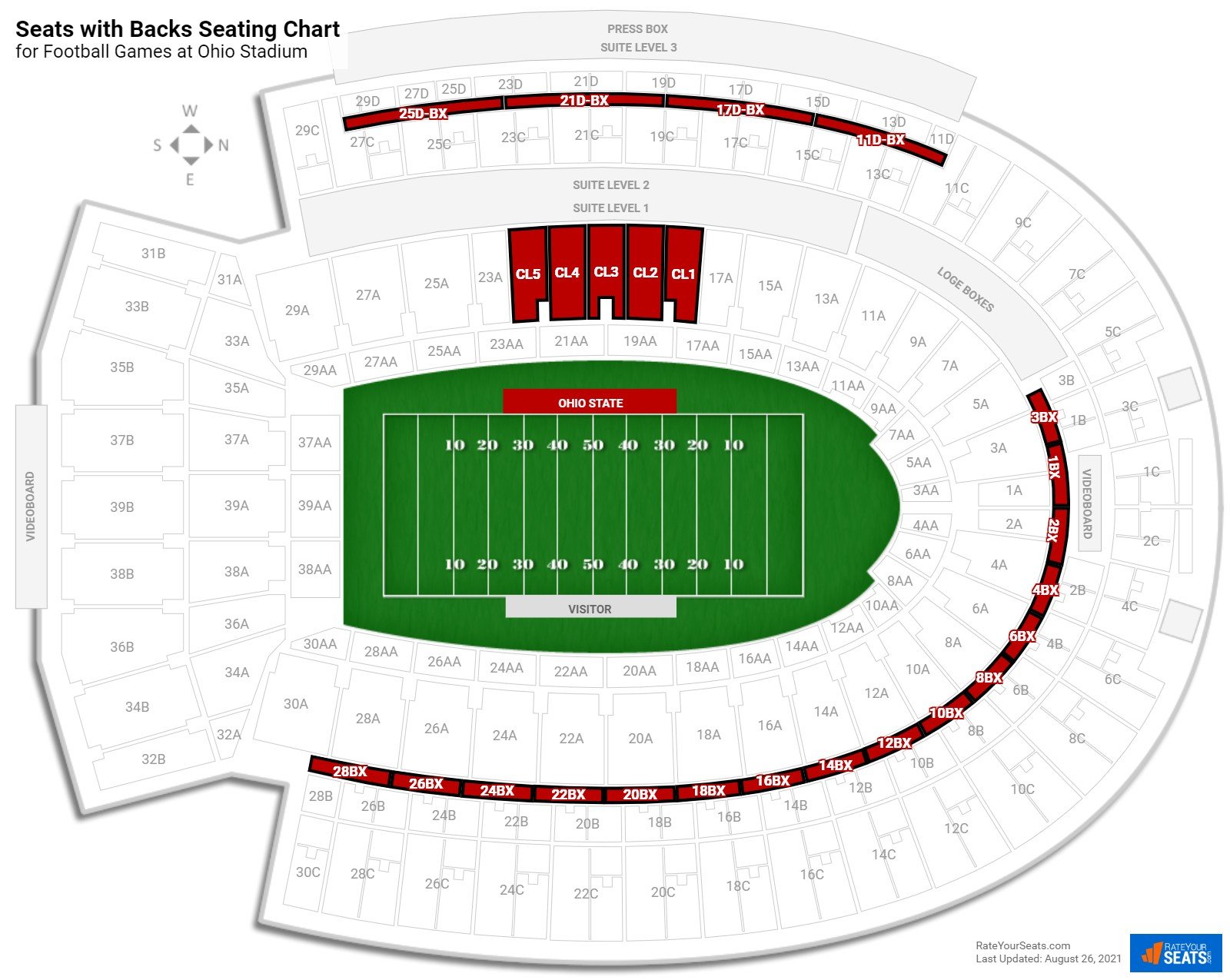 More Seating at Ohio Stadium