Features & Amenities
Endzone sections at Michigan Stadium will have some of the furthest views when the ball is at the opposite end of the field, but with the less desirable view also comes some of the most affordable prices. And while watching the action on the field is difficult at the far end, fans will still be able to follow the play thanks to the head on views of the videoboards located above each endzone.
As with all other sections within the main seating bowl, there are a large number of seating rows here and only one entry tunnel for each section (located near Row 72). Fans at the very front will be left with the longest walks to the seats, while some of the best views will be found in Rows 20 and higher. Student seating is available in Section 32R, 33R, and part of 34R providing a high energy atmosphere for a Michigan football game.
Note: These seats are highlighted on the map
Interactive Seating Chart
Endzone Seating Chart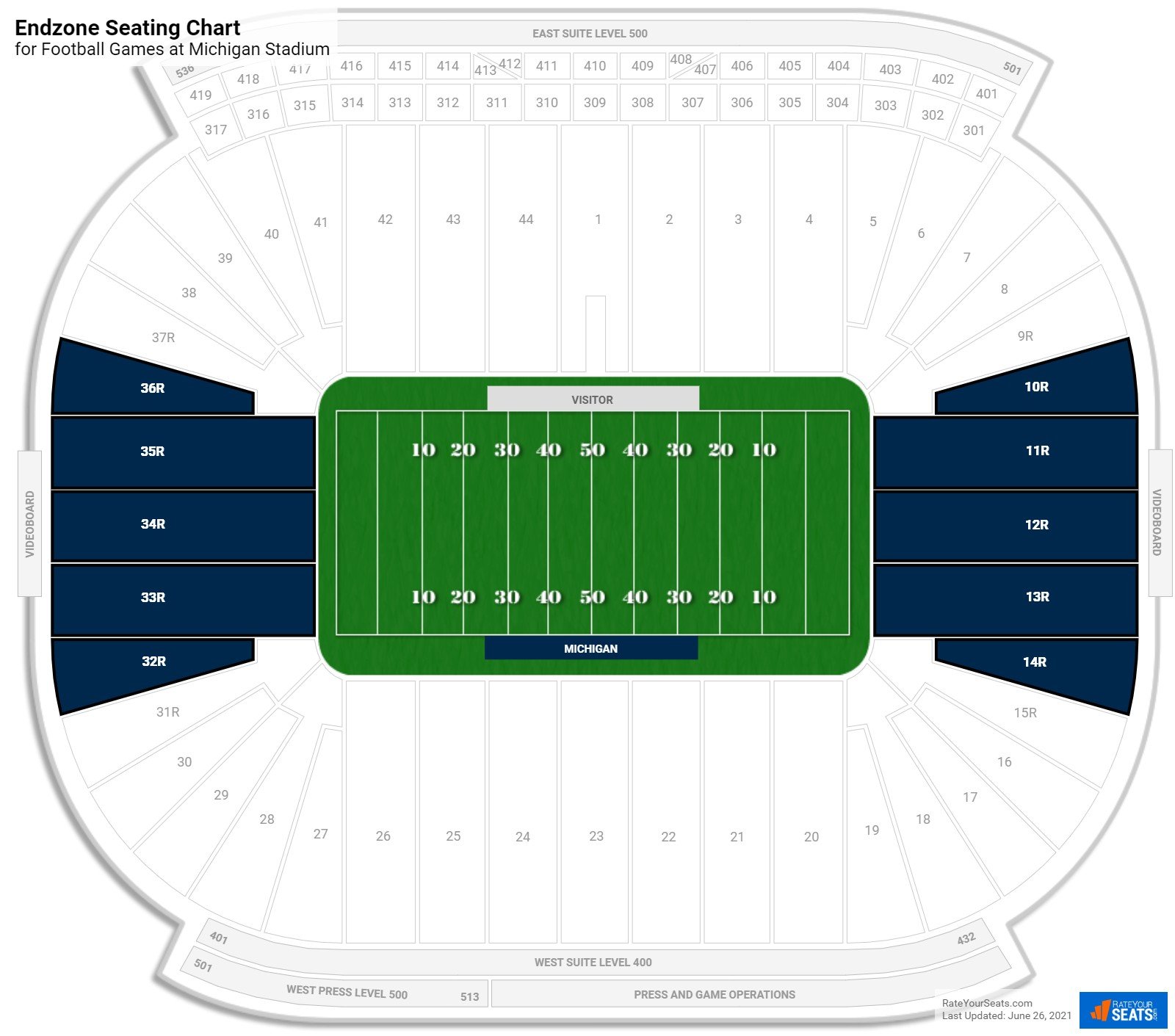 Endzone Reviews
Ratings & Reviews From Similar Seats

"Love seats in the middle of the end zone"

- -

Seats in the middle of the end zone are great. Seeing plays develop side to side is fun!
More Seating at Michigan Stadium