Memorial Stadium (Cal) Sideline
Features & Amenities
With only a single bowl of seating with more than 70 rows, finding the best seats at Cal Memorial Stadium is all about row placement and knowing which side of the field to sit on.
On the east side of the stadium, Cal students occupy sections R-SS with the Cal band located at the front of Section RR. Sitting in and around these seats make for a more high-energy experience and may have you on your feet if it's a rivalry game or a close contest.
All seats on the east side of the field are bench style without a back. When you enter your section, you enter at the top row. If you aren't too keen on walking up and down 75 rows each time you grab refreshments, consider sitting closer to the top of the bowl. The views are better than expected and your knees will thank you.
For a much better gameday experience, consider sideline seats on the West side of Memorial Stadium. Sections adjacent to premium seating feature bench-style seating with a back and are able to access the concourse near Row 30 instead of climbing the entire seating bowl. Sit in row 35 and above to take for the best sitelines and to be shaded for the majority of the game.
Note: These seats are highlighted on the map
Interactive Seating Chart
Sideline Seating Chart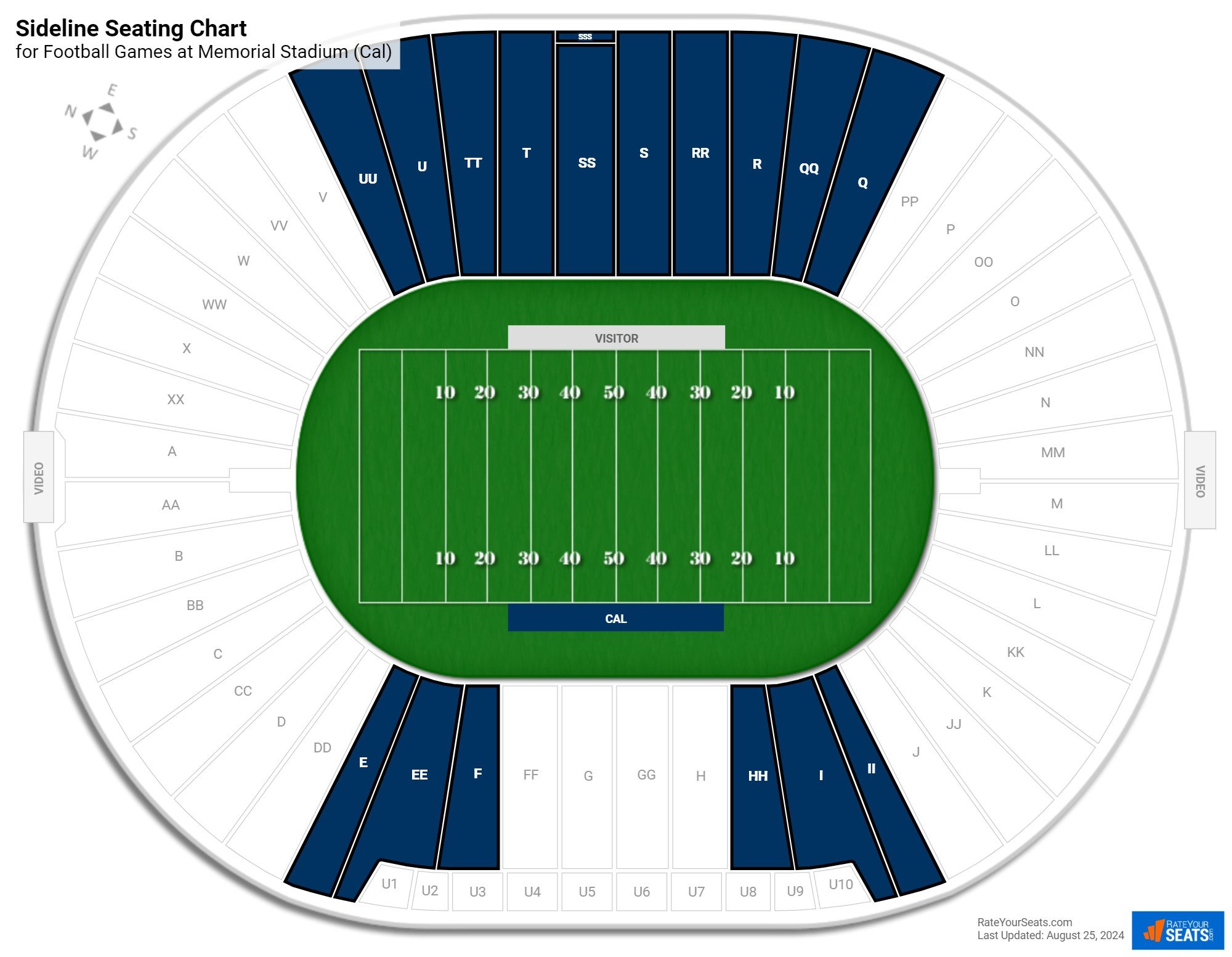 More Seating at Memorial Stadium