Field Club at Memorial Stadium (Cal)
Features & Amenities
The Field Club at Memorial Stadium is a great premium option near midfield on the lowest level of seating in rows 2-26. Sections G and GG as well as the half of Sections FF and H closest to midfield make up this club seating.
Fans in this club area will not only have a great view of the action, but they will also receive club amenities including chairback seats, access to a climate controlled lounge, and the opportunity to purchase upscale food and beverages.
Amenities available for Cal home games. For other events, some amenities may not be available or offered.
Please note: Due to health and safety protocols in 2022, food availability, club access, wait service and other amenities are subject to change without notice.
Note: These seats are highlighted on the map
Map Highlighting

Select rows in section are part of this seating zone
Interactive Seating Chart
Field Club Seating Chart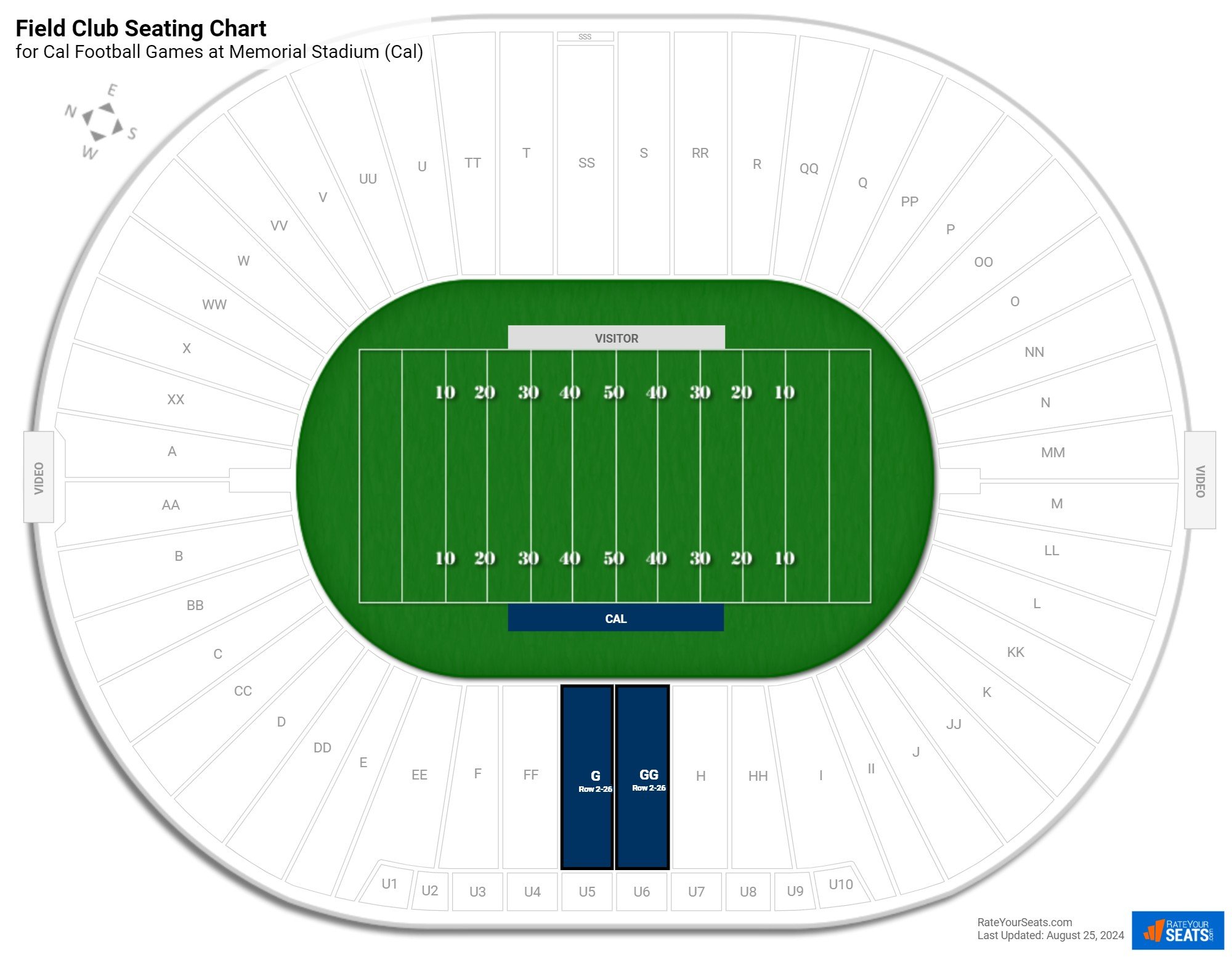 More Seating at Memorial Stadium