Field Seat Boxes at Levi's Stadium
Features & Amenities
For the ultimate 49ers experience, consider tickets in the Field Seat Boxes. With fewer than 75 tickets available for each game, these are the most exclusive seats at Levi's Stadium.
There are two Field Seats sections - the North Field Seats and South Field Seats. Both sections are located directly behind their respective endzone. Guests will find just a single row of seats directly at field level. Each seat is a red, over-sized recliner that puts you right on top of the action.
Ticketholders will enjoy an all-inclusive gameday experience. This starts with pre-game access to Mina's Tailgate or the Green Room where you'll find complimentary food and drink.
The party continues during the game where you'll be able to order off an exclusive menu of items that are delivered directly to your recliner.
Amenities available for 49ers home games. For other events, some amenities may not be available or offered.
Please note: Due to health and safety protocols in 2023, food availability, club access, wait service and other amenities are subject to change without notice.
Note: These seats are highlighted on the map
Interactive Seating Chart
Field Seat Boxes Seating Chart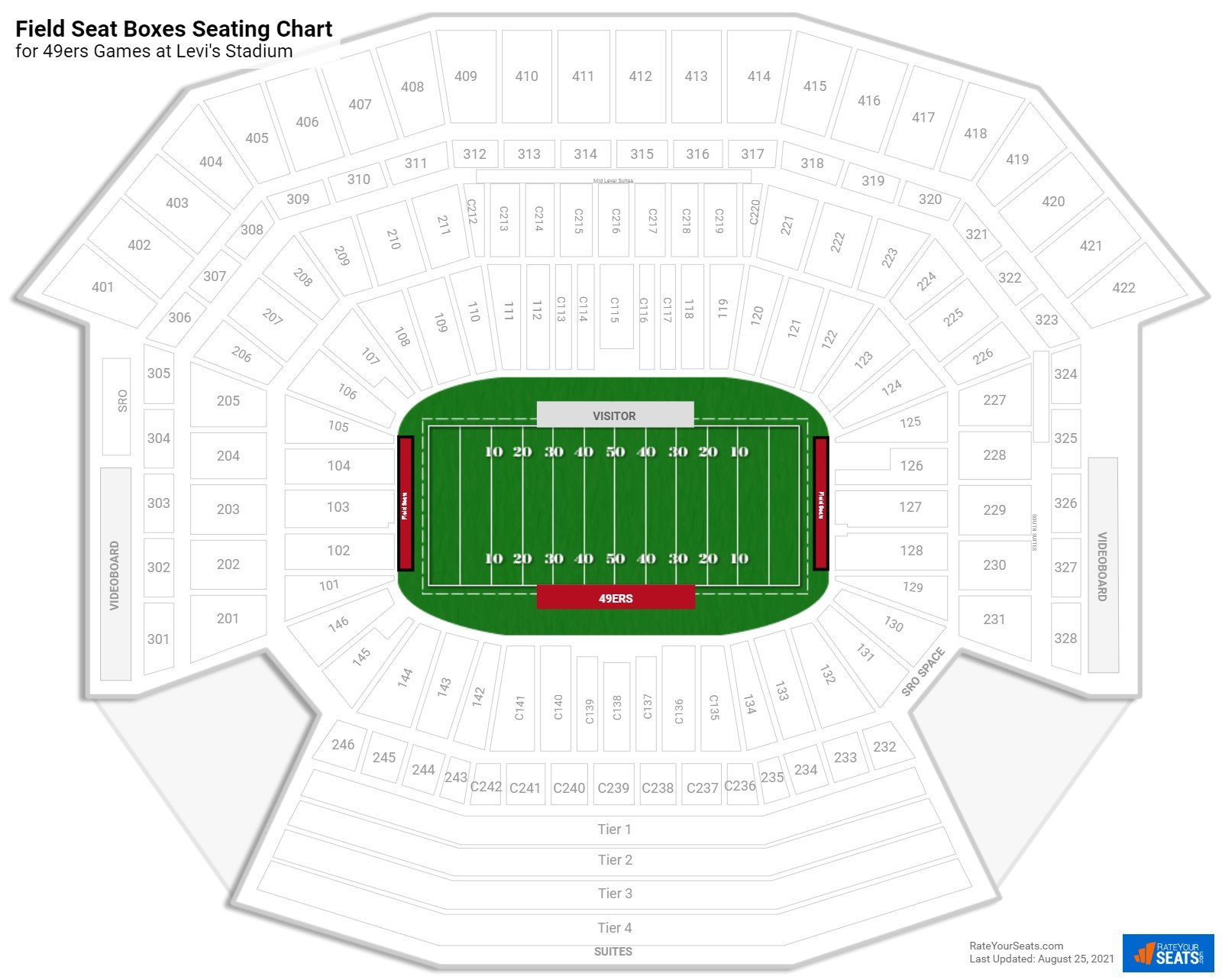 More Seating at Levi's Stadium