Hersheypark Stadium Bleacher Seats
Features & Amenities
Bleacher seats at Hersheypark Stadium are located in sections 1-8 and 25-32. There are advantages and disadvantages to sitting in these sections.
Each section has 30 lettered rows and 33 seats. When searching for tickets, we recommend sections closest to the stage (6-8 and 25-27).
Advantages

One of the biggest advantages of sitting in the bleachers is the elevation between rows which creates better views to the stage.
All bleacher seats are reserved. For many shows, a majority of the field becomes general admission leaving late-arriving fans with poor views. With a bleacher ticket, your spot is reserved.
Disadvantages

The bleacher sections were set up for the purpose of viewing a football game, so the sections are not angled toward the stage.
Seats do not have a back to them. This can be very uncomfortable when sitting for a long period of time.
Note: These seats are highlighted on the map
Interactive Seating Chart
Bleacher Seats Seating Chart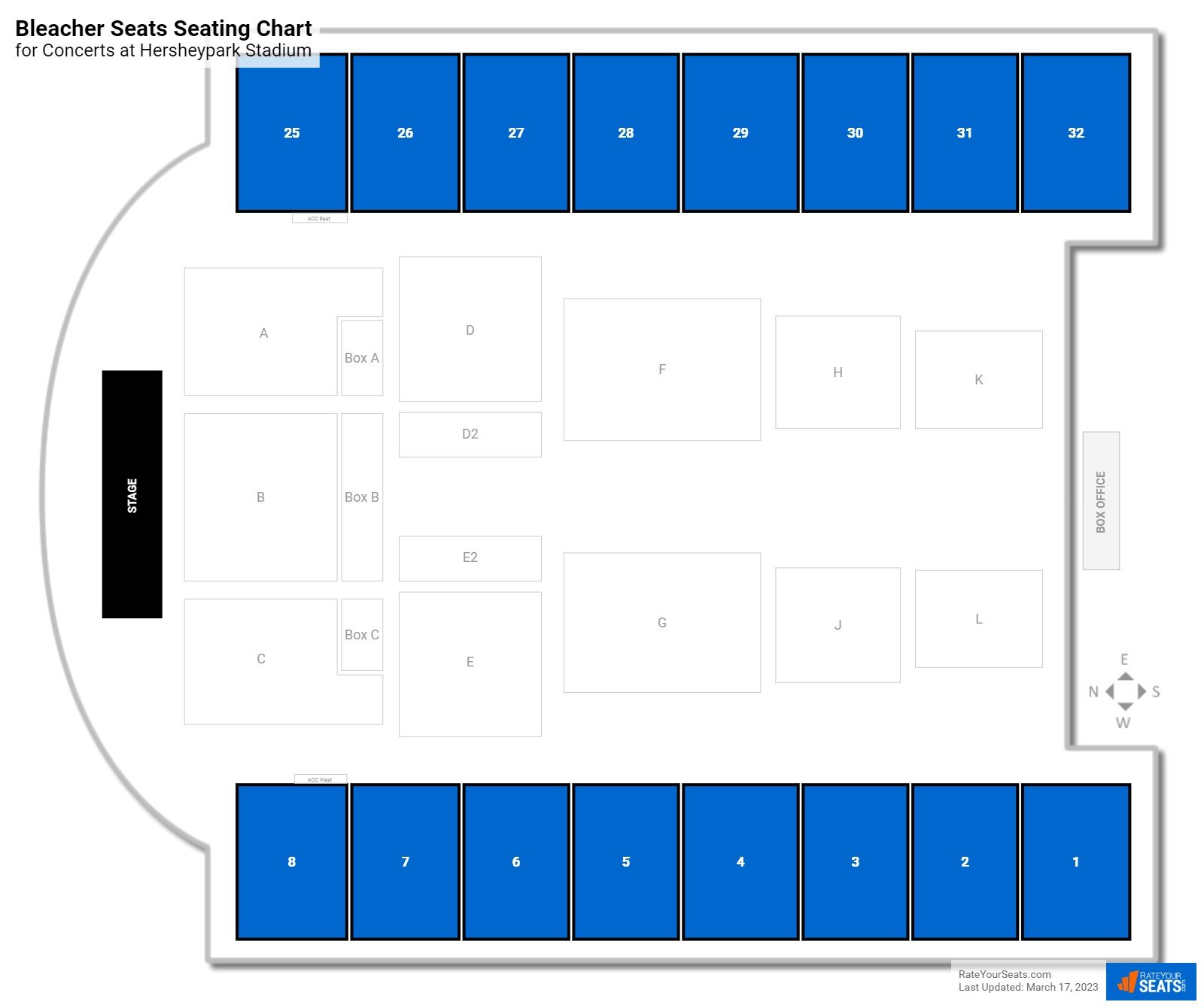 Bleacher Seats Reviews
Ratings & Reviews From Similar Seats

"Seats were good"

(Section 26) - -

Seats were good, sound was good but camera was horrible. The operator did not show any soloists other than the main performer. Camera operator was horrible for the Outlaw Tour 2018.
More Seating at Hersheypark Stadium