Hard Rock Live Hollywood Second Balcony
Features & Amenities
The cheapest tickets at Hard Rock Live Hollywood are found in an area known as the Second Balcony.
Sections 301-307 hang directly over the First Balcony and give guests a bird's-eye view of the stage. These sections are literally right above the First Balcony and are the same distance from the stage. The primary difference is in the elevation.
Even along the edges, guests will find a thoughtful design that affords good angles to the stage. The biggest complaints are having to look straight down to the floor and that the upper rows are a little steep.
While these are technically the "worst" seats in the venue, they are far superior to the worst concert seats at nearby venues like FTX Arena and Hard Rock Stadium. With the major acts Hard Rock Live is attracting, these are a fantastic way to get a good seat at an affordable price.
Note: These seats are highlighted on the map
Interactive Seating Chart
Second Balcony Seating Chart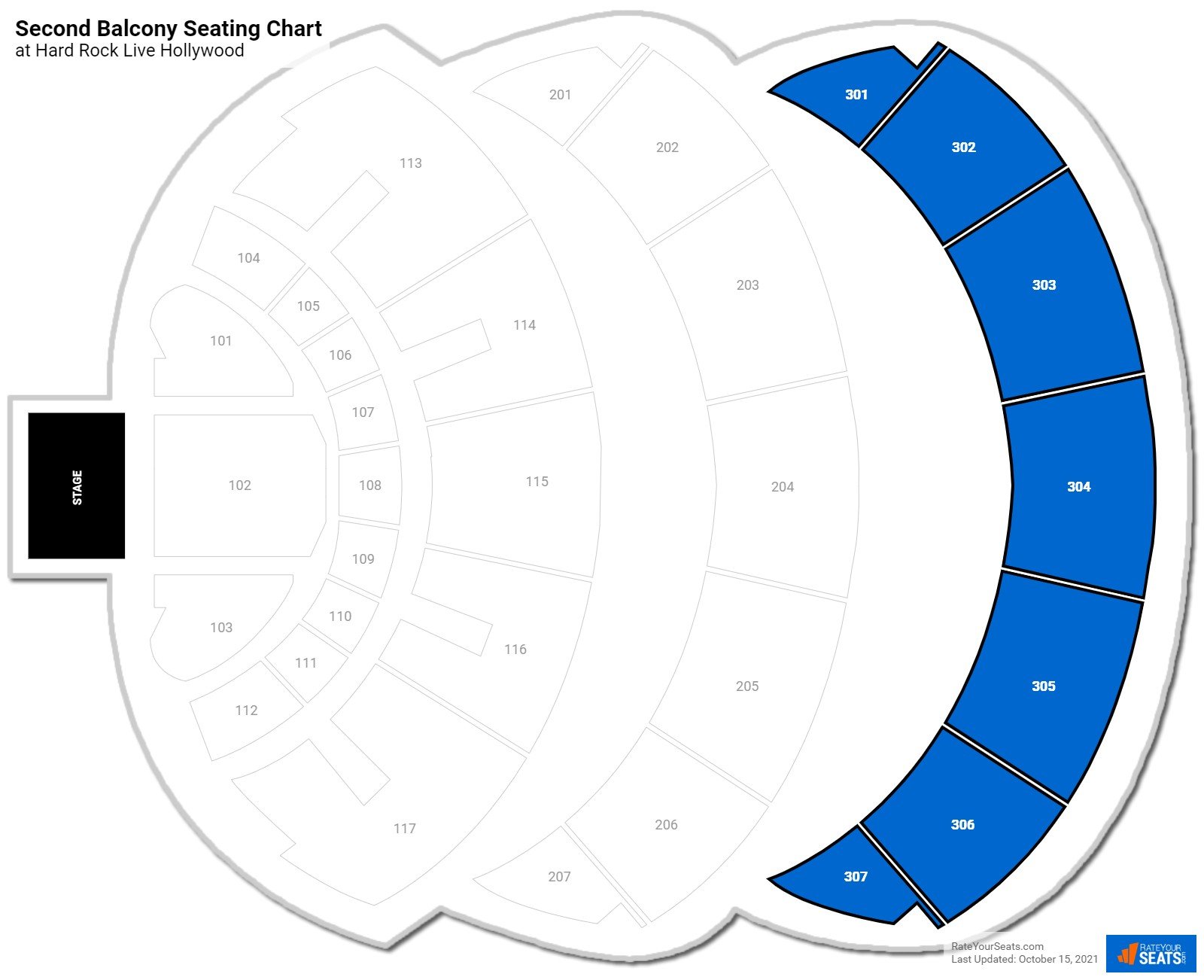 Second Balcony Reviews
Ratings & Reviews From Similar Seats

"Not for those afraid of heights"

(Section 305) - -

These seats are high to the stage. The view is good, but several people around me were anxious by the height. If someone is nervous with heights look elsewhere because it can ruin the experience!

"Good "

(Section 305) -
More Seating at Hard Rock Live Hollywood