Hard Rock Live Hollywood First Balcony
Features & Amenities
On the Hard Rock Live seating chart, sections 201-207 are labeled First Balcony. Each of these sections has fewer than fifteen rows with Row A at the front and an entrance at the back.
Balcony Views

Guests should expect to find very good views from every corner of the balcony. Section 204 is center-most with the most desirable view, but even sections on the edges can see well thanks to curve of the balcony.
Fans often compare tickets here to tickets in the Second Balcony. The seats are the same distance from the stage, but the Second Balcony is higher up and has views that look straight down as opposed to more straight across views in the First Balcony.
Note: These seats are highlighted on the map
Interactive Seating Chart
First Balcony Seating Chart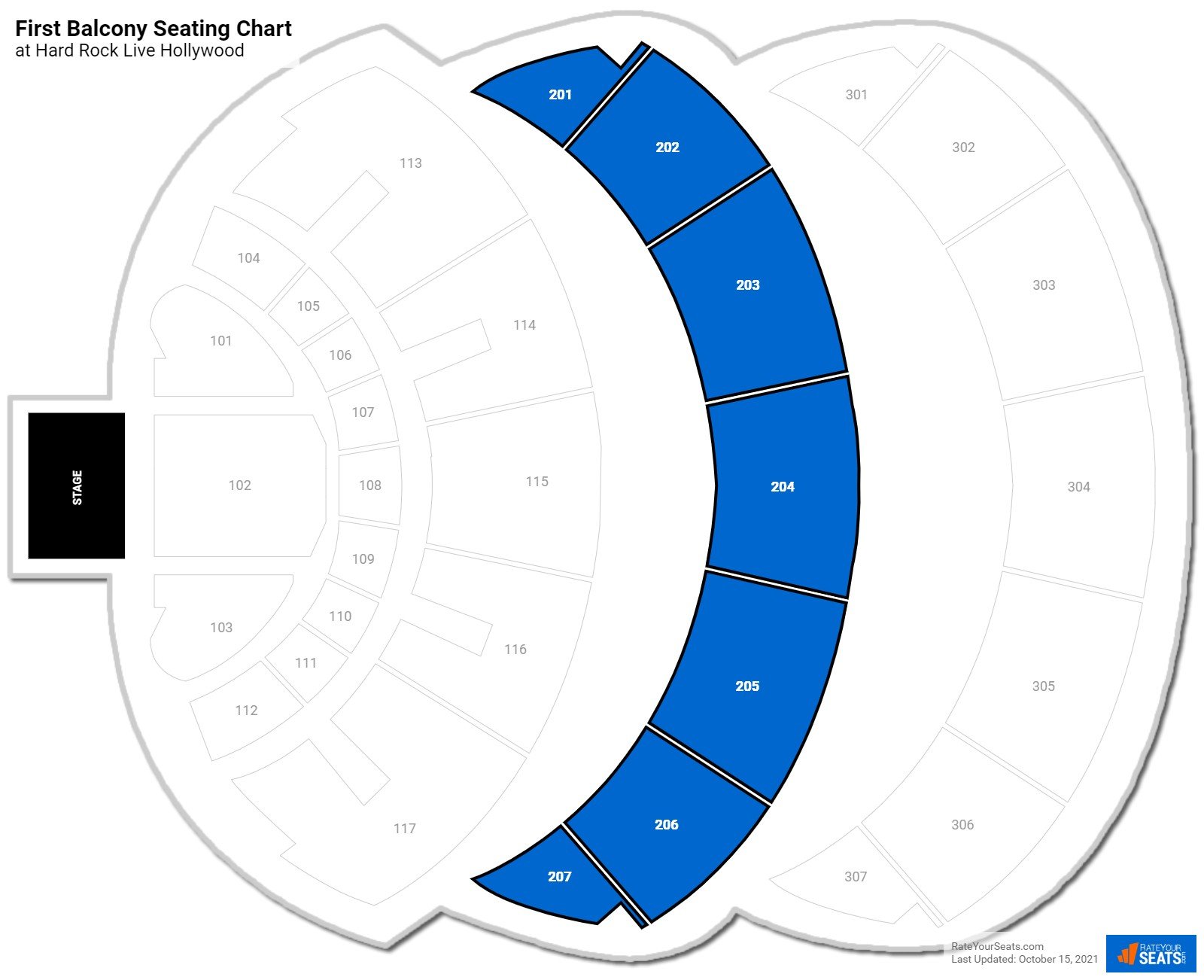 First Balcony Reviews
Ratings & Reviews From Similar Seats

"Love them!"

(Section 204) - -

Front row of the balcony was an amazing experience. This was the first balcony so you are slightly raised. Nobody in front to block our view. Memorable time and weekend at Hard Rock!

"Jimmy Buffett - Feb 15, 2023"

(Section 204) -

"Tom Jones - May 12, 2023"

(Section 204) - -

Great, thank you!
More Seating at Hard Rock Live Hollywood