Daily's Place Amphitheater Concourse Level
Features & Amenities
The first balcony level at Daily's Place Amphitheater is known as the Concourse Level. It consists of nine different sections, and there are several different views to choose from.
These are some of the smallest sections in the pavilion which guarantees easy access and views that are less likely to be obstructed by other guests. Each section has just six rows with an entrance at the back.
Some fans have complained about the sound quality on this level, but we found the acoustics to be just fine. Since there's only a few rows in each section, you can't really go wrong with any seat on the concourse.
Note: These seats are highlighted on the map
Interactive Seating Chart
Concourse Level Seating Chart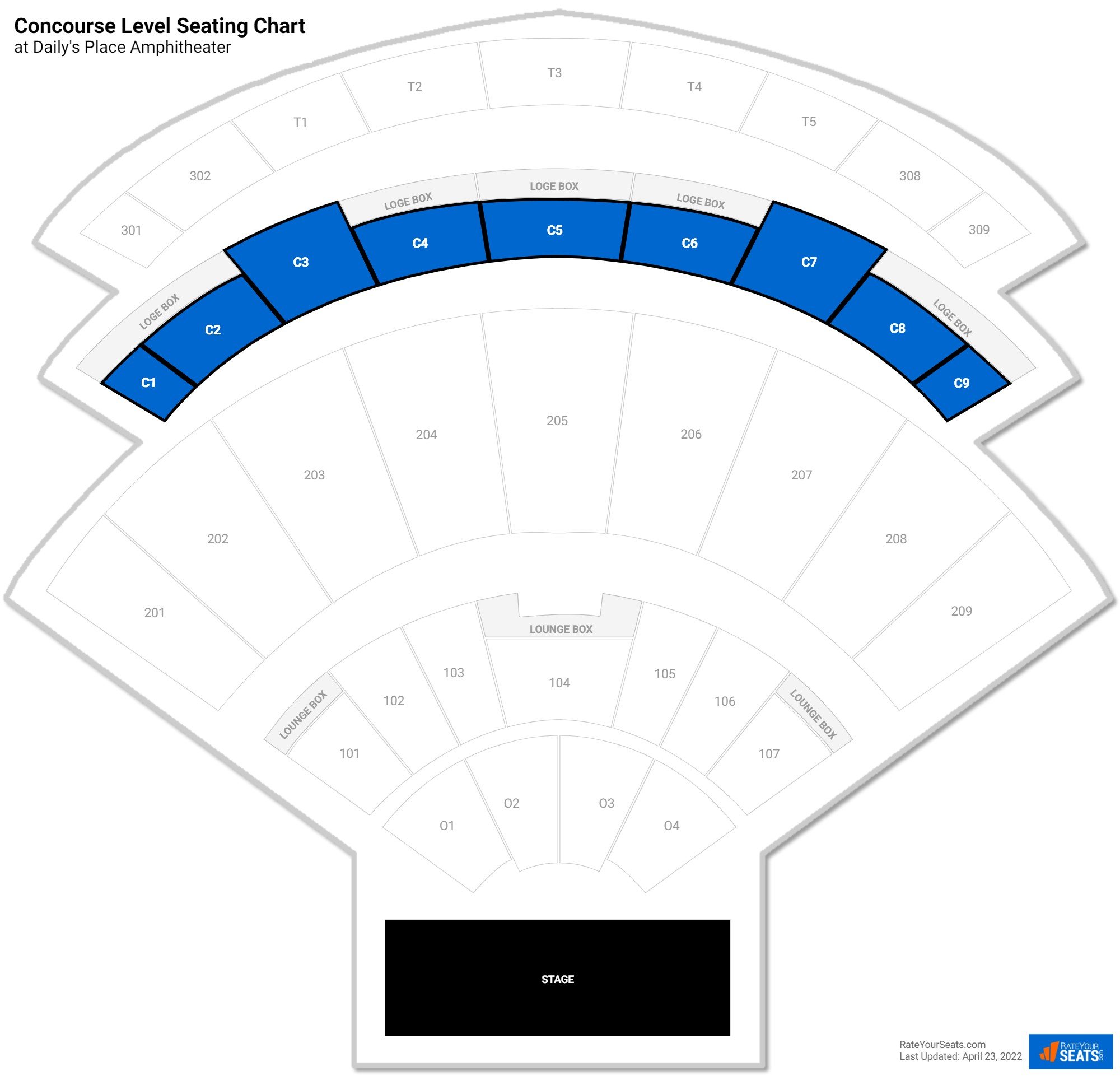 Concourse Level Reviews
Ratings & Reviews From Similar Seats

"Solid upper level view, but I'd prefer to be closer to the middle"

(Concourse 9) - -

We liked sitting here - the section is only a few rows, so it was nice to have somewhat of a private viewing area. However, next time, I would prefer to be closer to the middle of this level. The view from these seats isn't bad, but being all the way in the corner got annoying.

"Solid upper level view, but I'd prefer to be closer to the middle."

(Concourse 9) -
More Seating at Daily's Place Amphitheater