Daily's Place Amphitheater 200 Level
Features & Amenities
The majority of attendees at Daily's Place Amphitheater will sit in the 200 level. Consisting of sections 201-209, these wide sections have nearly 20 seats per row and go up to row T.
It's a considerable difference between sitting in the lowest rows here versus sitting in the last few. Sitting in the first half of these sections is an upgrade, as you'll have a much closer view of the show. There will be a walkway in front of you for both the 100/200 level concourse, so sitting a few rows up in the section may be preferable as there will be less distractions.
While the last few rows of these sections will still put you on the lower concourse, the overhang from the balcony sections above is not ideal. In fact, in the last few rows, your view of the video boards may be obstructed. We highly recommend rows J and lower in the 200 level sections.
Note: These seats are highlighted on the map
Interactive Seating Chart
200 Level Seating Chart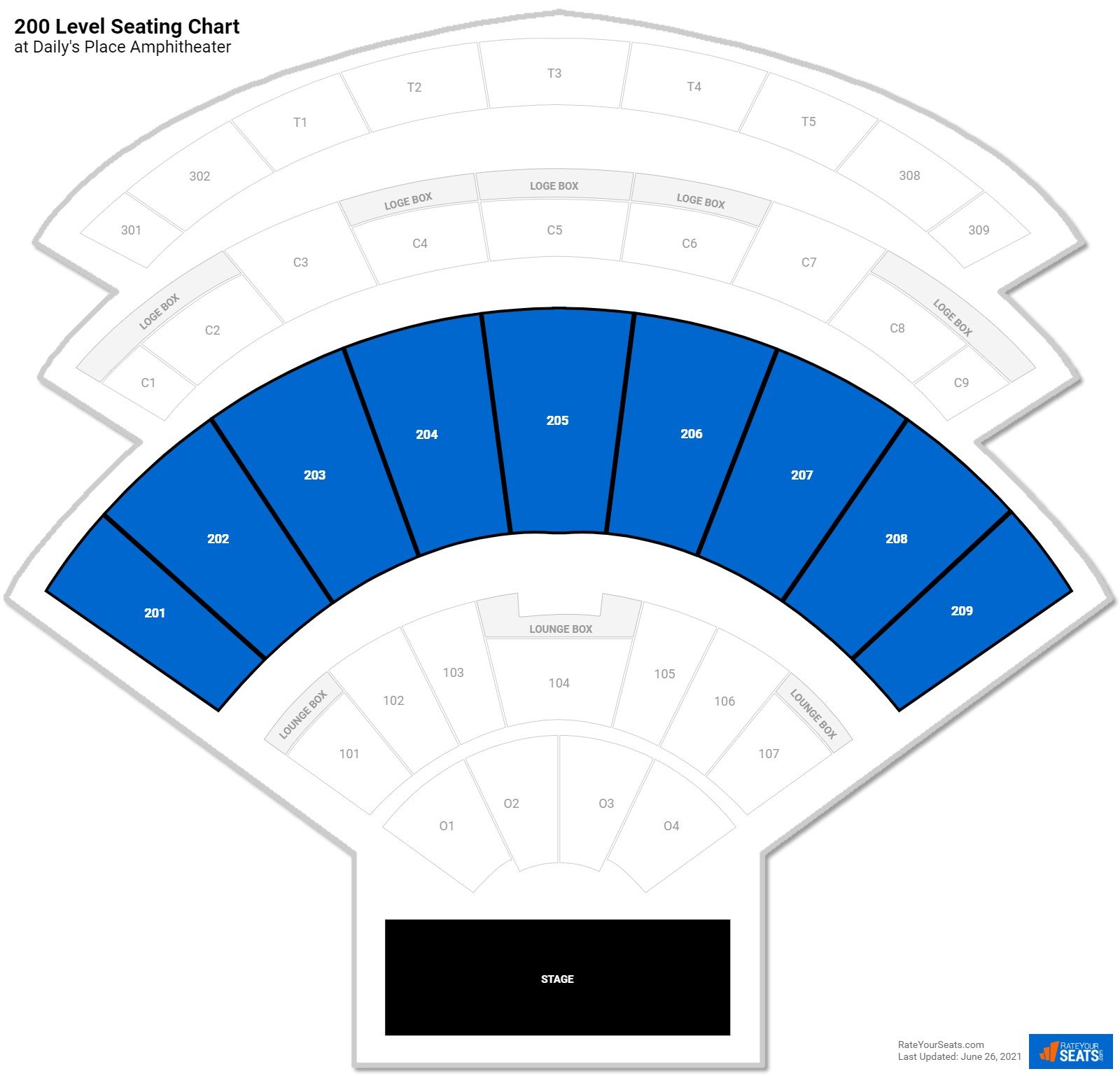 More Seating at Daily's Place Amphitheater