Coastal Credit Union Music Park (at Walnut Creek) Lawn Seats
Features & Amenities
The lawn at Coastal Credit Union Music Park is an uncovered, open-seating area. Arrive early to stake a claim to one of the best lawn spots and avoid sitting behind one of the columns holding up the roof.
Fans are encouraged to bring blankets to sit on for extra comfort. We suggest ponchos and towels as well depending on the forecast!
Lawn Views

Holding up the pavilion roof are large pillars that obstruct views from certain areas of the lawn. The best views are able to avoid these to see the stage clearly.
At the front of the section is a rope before the grass slopes off to the walkway before. Spots located behind this rope are typically the first to fill up due to the closer sight lines
Spots in the back are able to see the stage (and may even be shaded by a tree), but you'll run the risk of fans standing in front of you - especially for high-energy shows.
Reserved Lawn

If arriving early isn't option, consider purchasing a ticket in the Reserved Lawn area which is a special spot of lawn put aside for guests who don't want to fight the crowd in the general admission lawn area.
Note: These seats are highlighted on the map
Interactive Seating Chart
Lawn Seats Seating Chart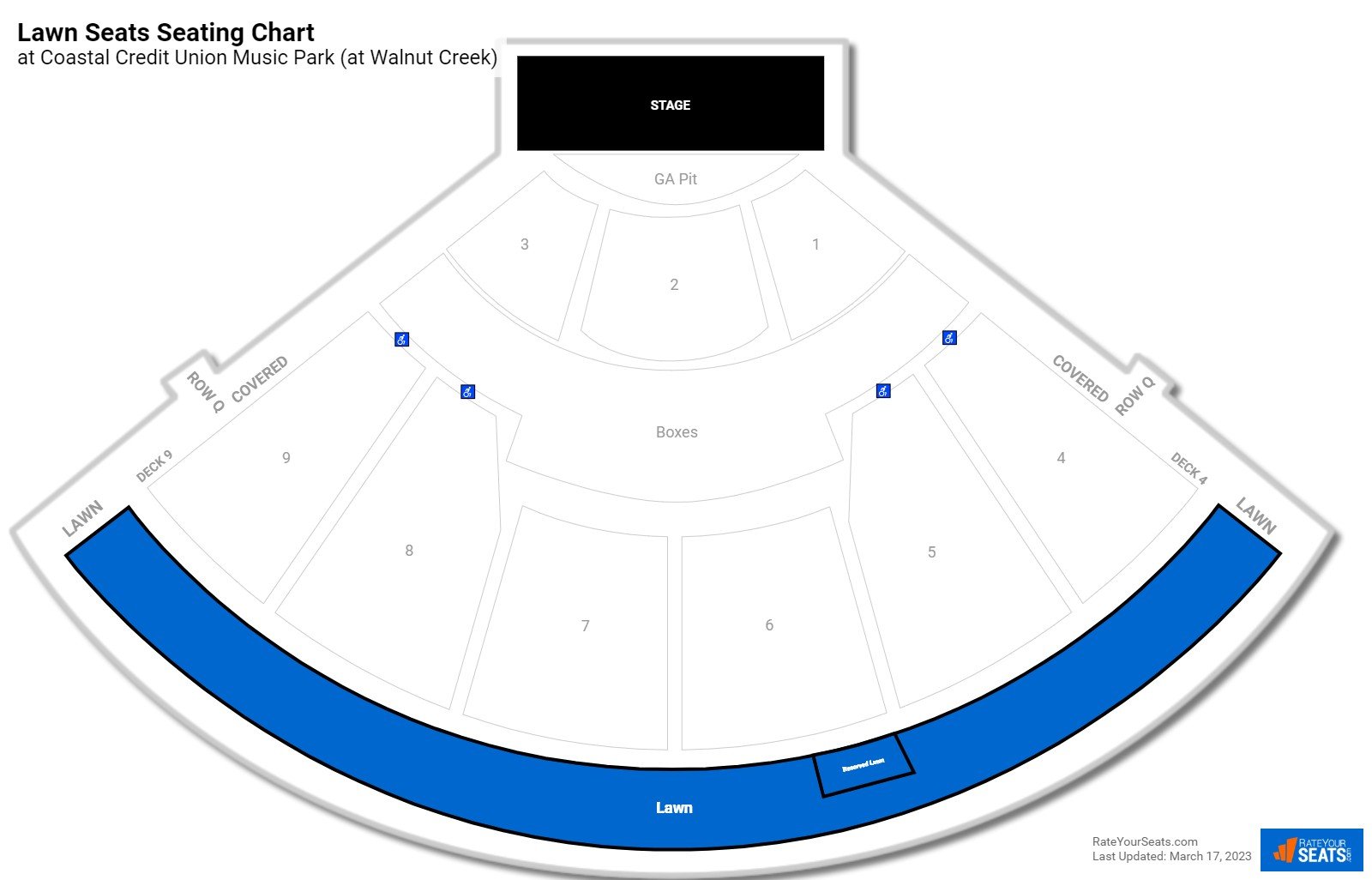 More Seating at Coastal Credit Union Music Park