Budweiser Stage Seating Chart
Interactive Seating Chart
Explore the Interactive Map
Crowded House

May 27

Louis Tomlinson

May 30

Dermot Kennedy

Jun 10

Shania Twain

2 Shows

Foreigner

Jul 25

Matchbox Twenty

Aug 2

Arctic Monkeys

2 Shows

Morgan Wallen

Sep 16
Seating Chart for Concerts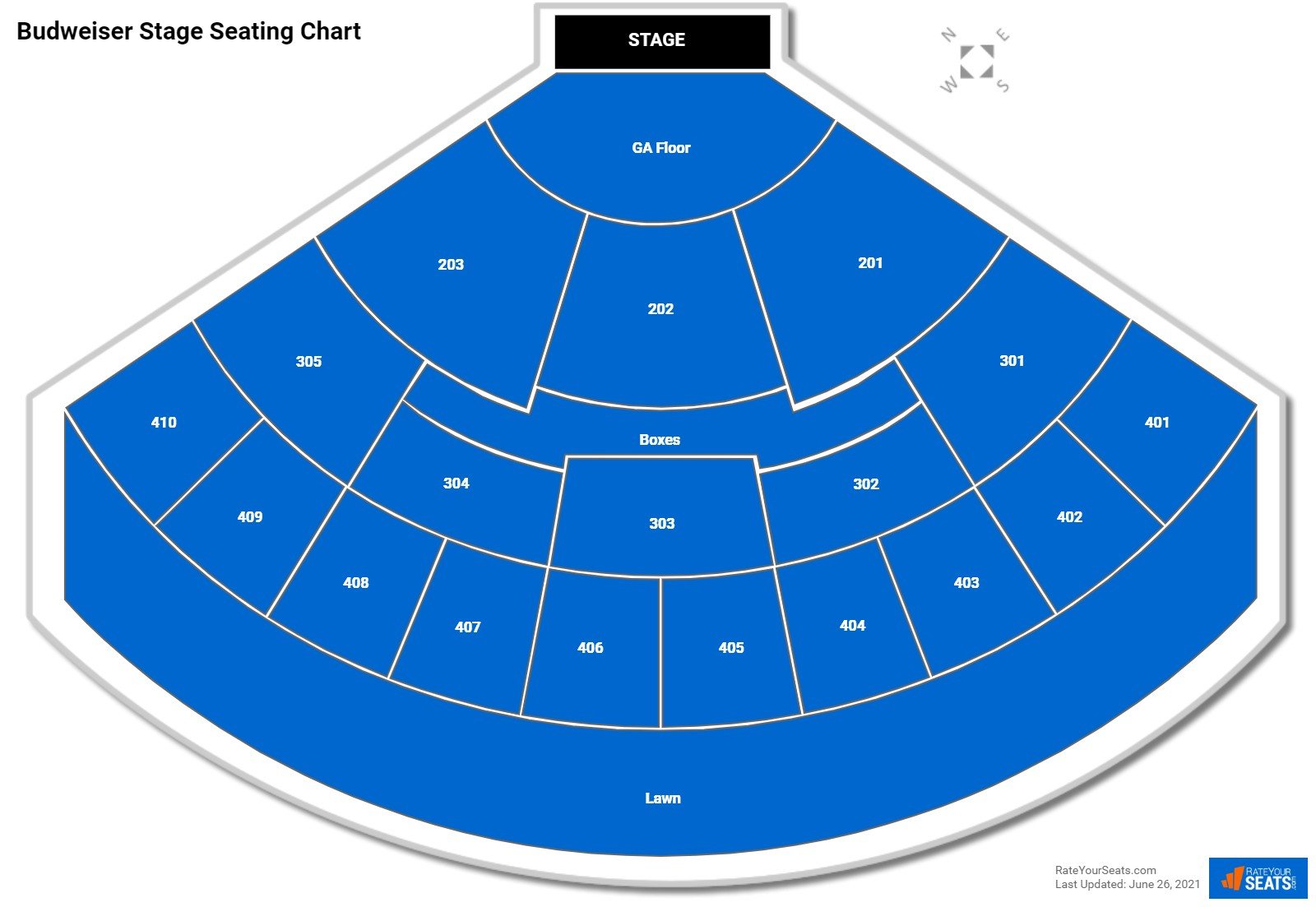 Budweiser Stage concert seating charts vary by performance. This chart represents the most common setup for concerts at Budweiser Stage, but some sections may be removed or altered for individual shows. Check out the seating chart for your show for the most accurate layout.
Budweiser Stage Seating Chart With Row Numbers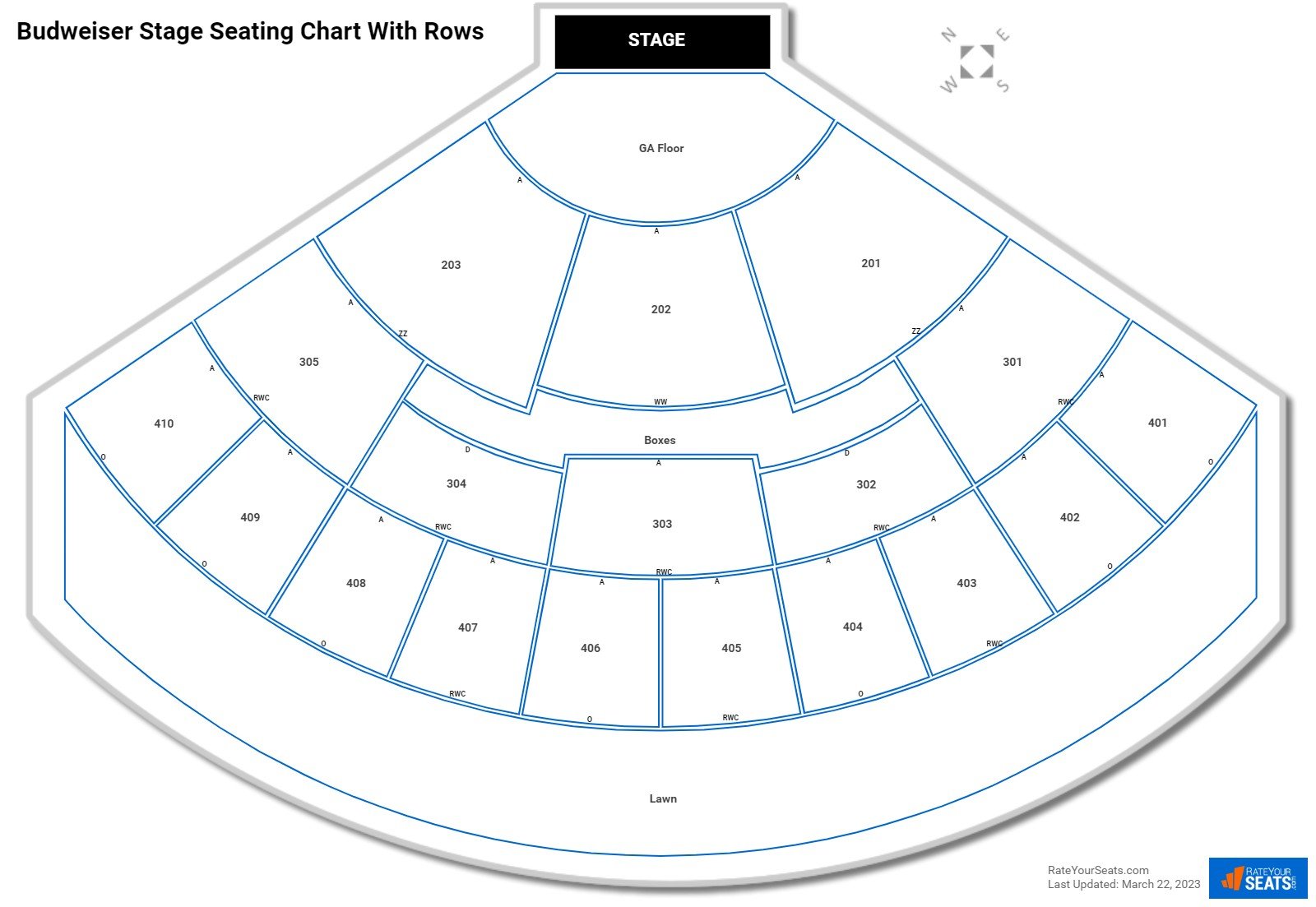 Budweiser Stage Seat Numbers
The seat numbers at Budweiser Stage go from right-to-left. When seating looking at the stage the lowest seat number (usually seat 1) will be on the far right of each section.

When the 100 level is not converted into a General Admission section, there are rows of reserved seating. At most amphitheaters, the number of seats in a row will increase the higher up the rows you go. Budweiser Stage is no different, and the number of seats in a row will vary from 16-18 seats in the first row of the 100 level, to 25-28 seats in the last rows of the 100 level sections.

The 200 Level sections have even more seating, and the first row in sections 201 and 203 have 25 seats, while section 202 has 23 rows. Given the setup of amphitheaters, the numbers of seats in a row expands with the higher numbered or lettered rows. The last rows in sections 201 and 203 have 52 seats, and section 202 has 45 seats in the last row.

The number of seats in the 300 level varies based on the sections. The first row in sections 302-304 have 38 seats. The first two rows in section 301 go from 1-32, and 14-32 in section 305. The last rows in sections 301-305 will range from 37-44 seats. Fans sitting in the 300 level at Budweiser Stage can expect to sit in rows that will have between 32-44 seats.

Sections 401-410 at Budweiser Stage have similar seat numbers in their first rows. All sections will have somewhere between 19-23 seats in the first row. In the last rows of sections of the 400 level the number of seats will range from 28-31 seats.
Seating Charts for Upcoming Shows
May 27, 2023 at 8:00 PM
Crowded House (Rescheduled from 9/14/2022)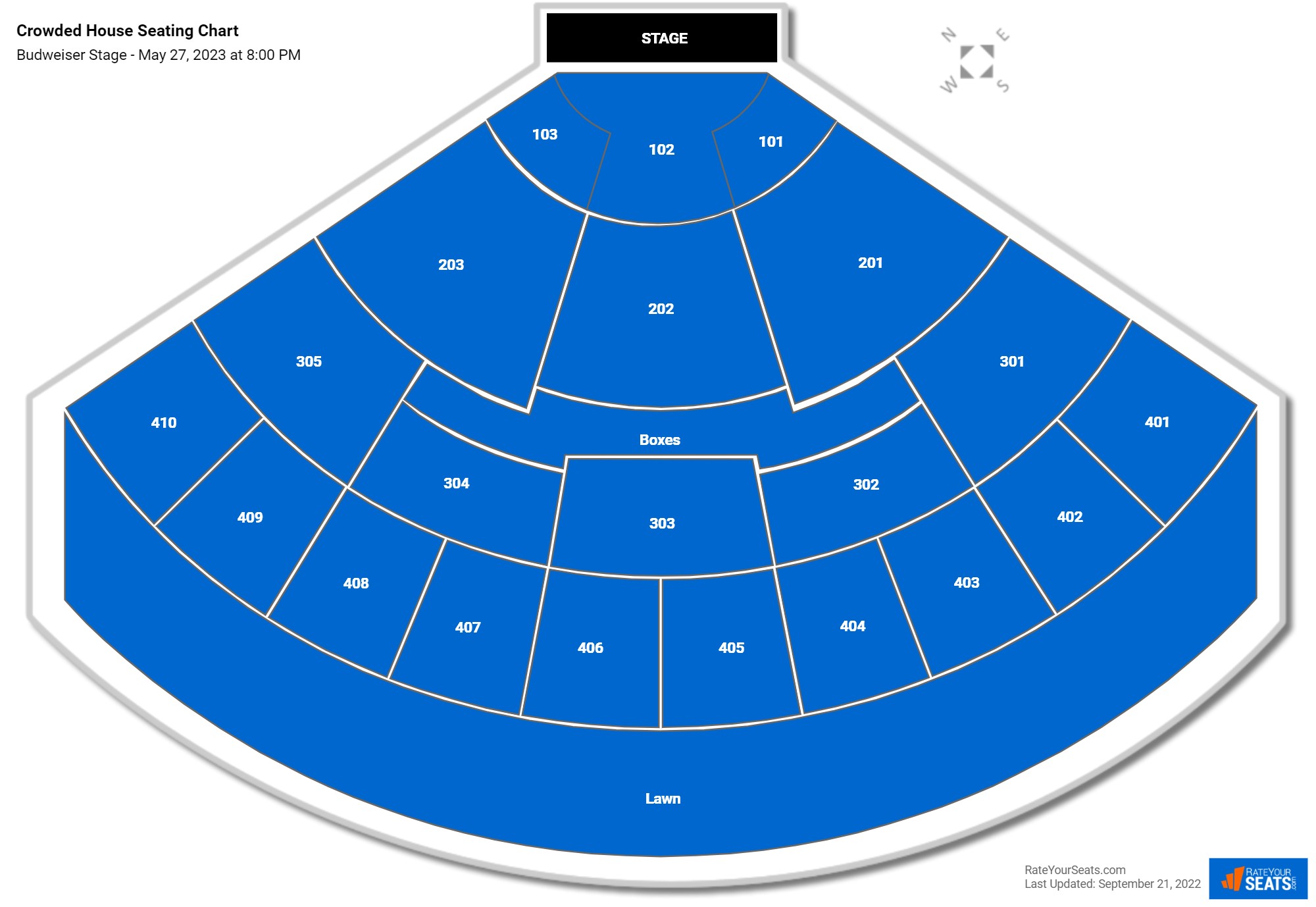 May 30, 2023 at 7:00 PM
Louis Tomlinson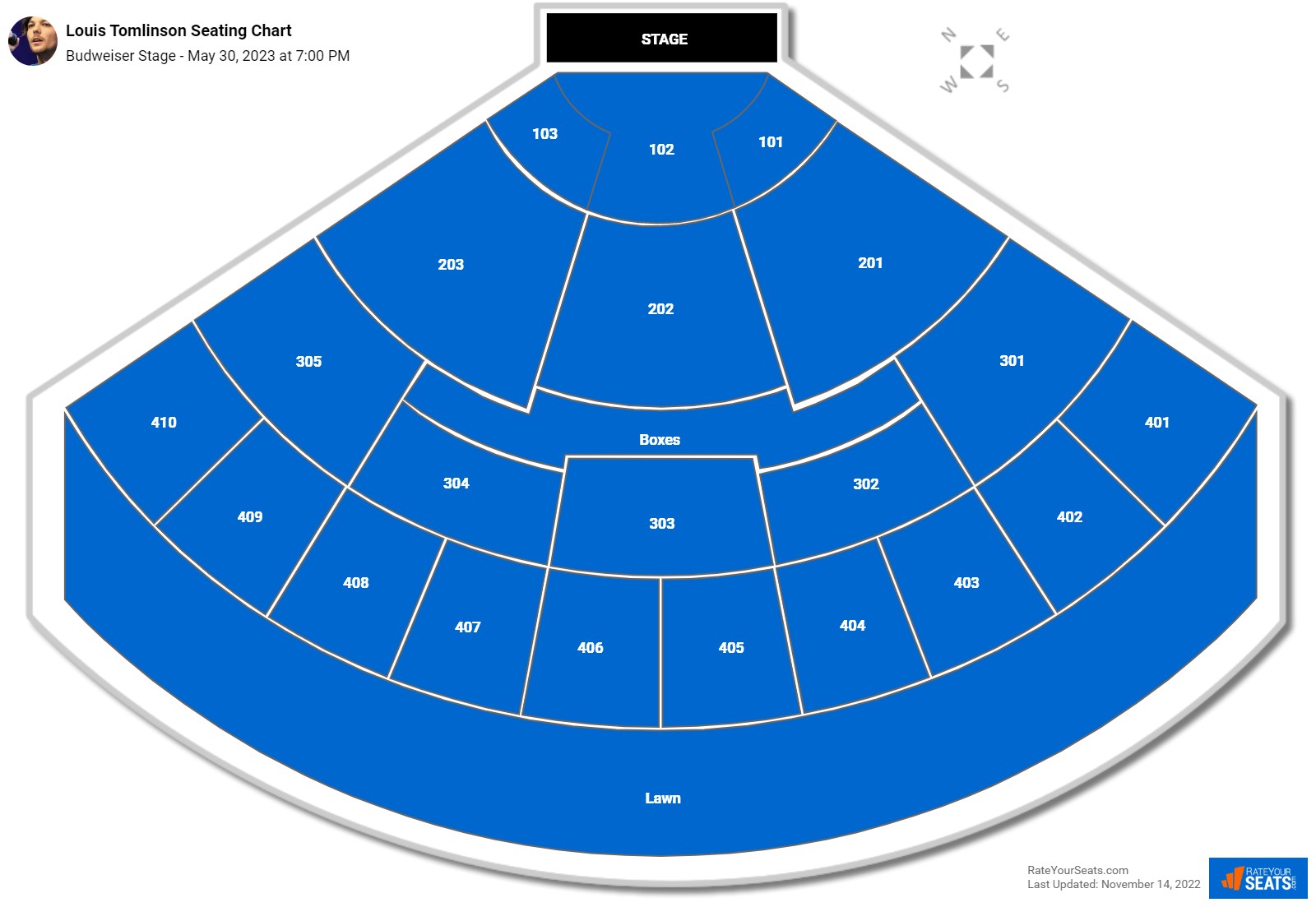 Jun 10, 2023 at 7:30 PM
Dermot Kennedy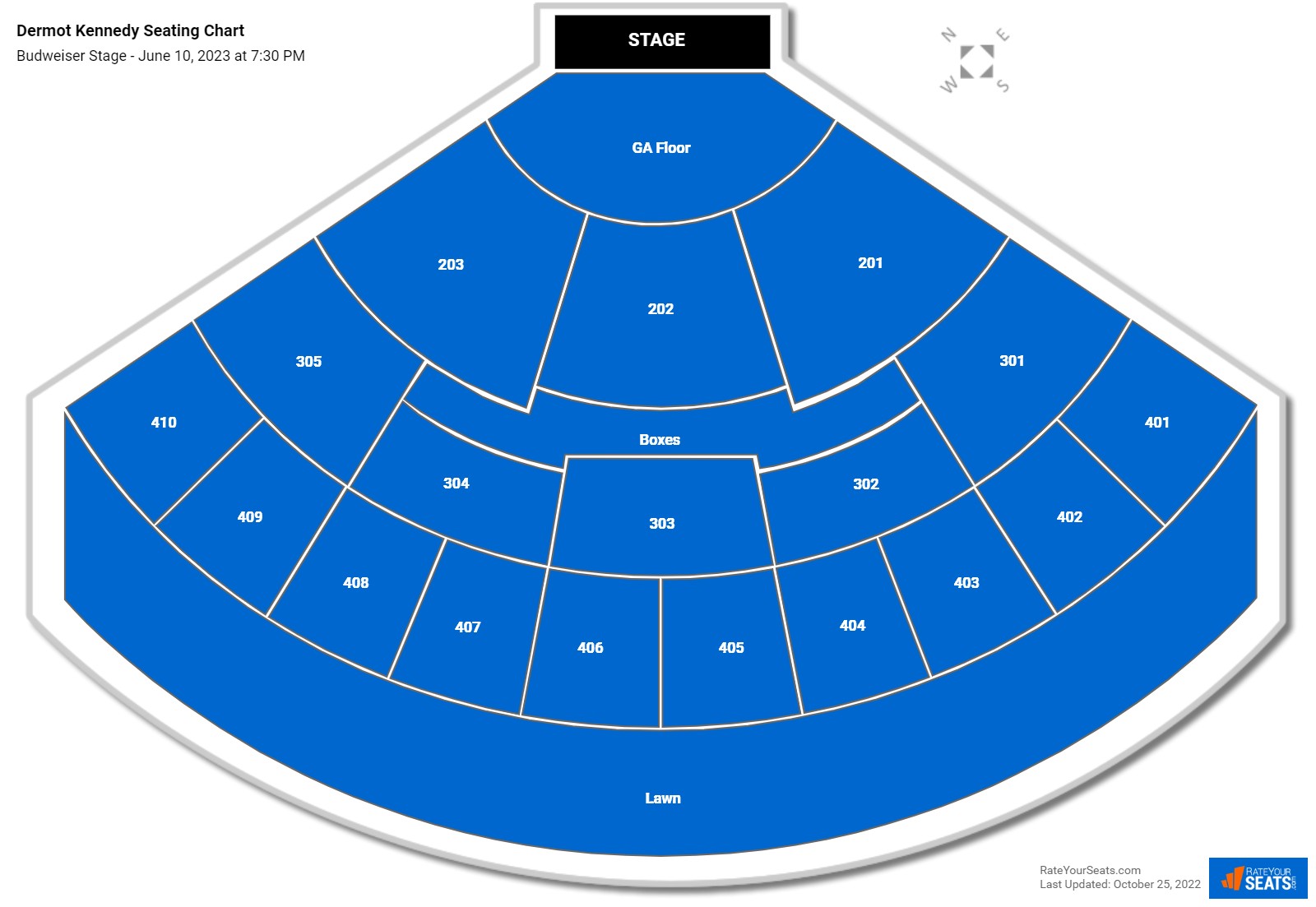 Multiple Dates
Shania Twain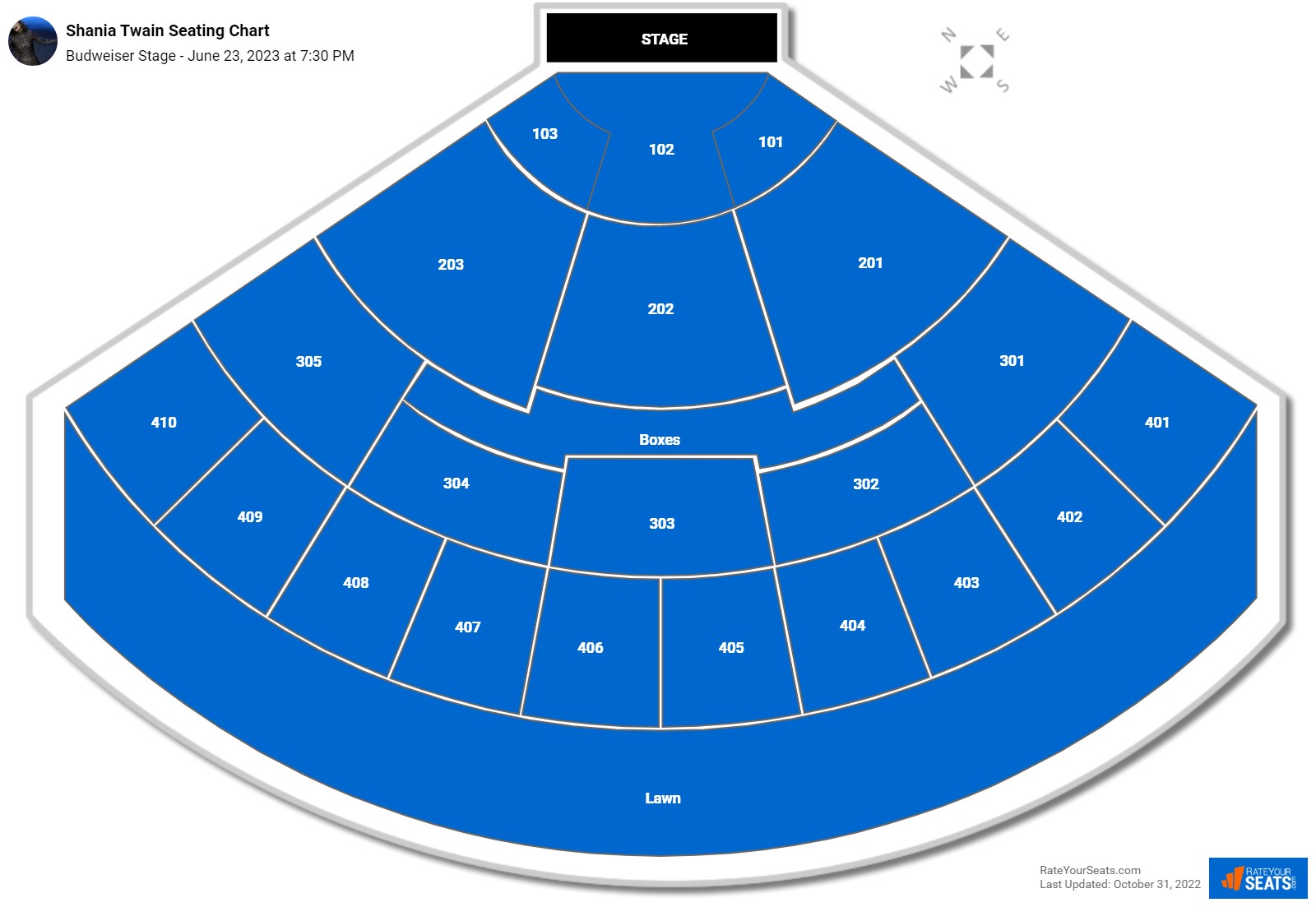 Jul 25, 2023 at 7:00 PM
Foreigner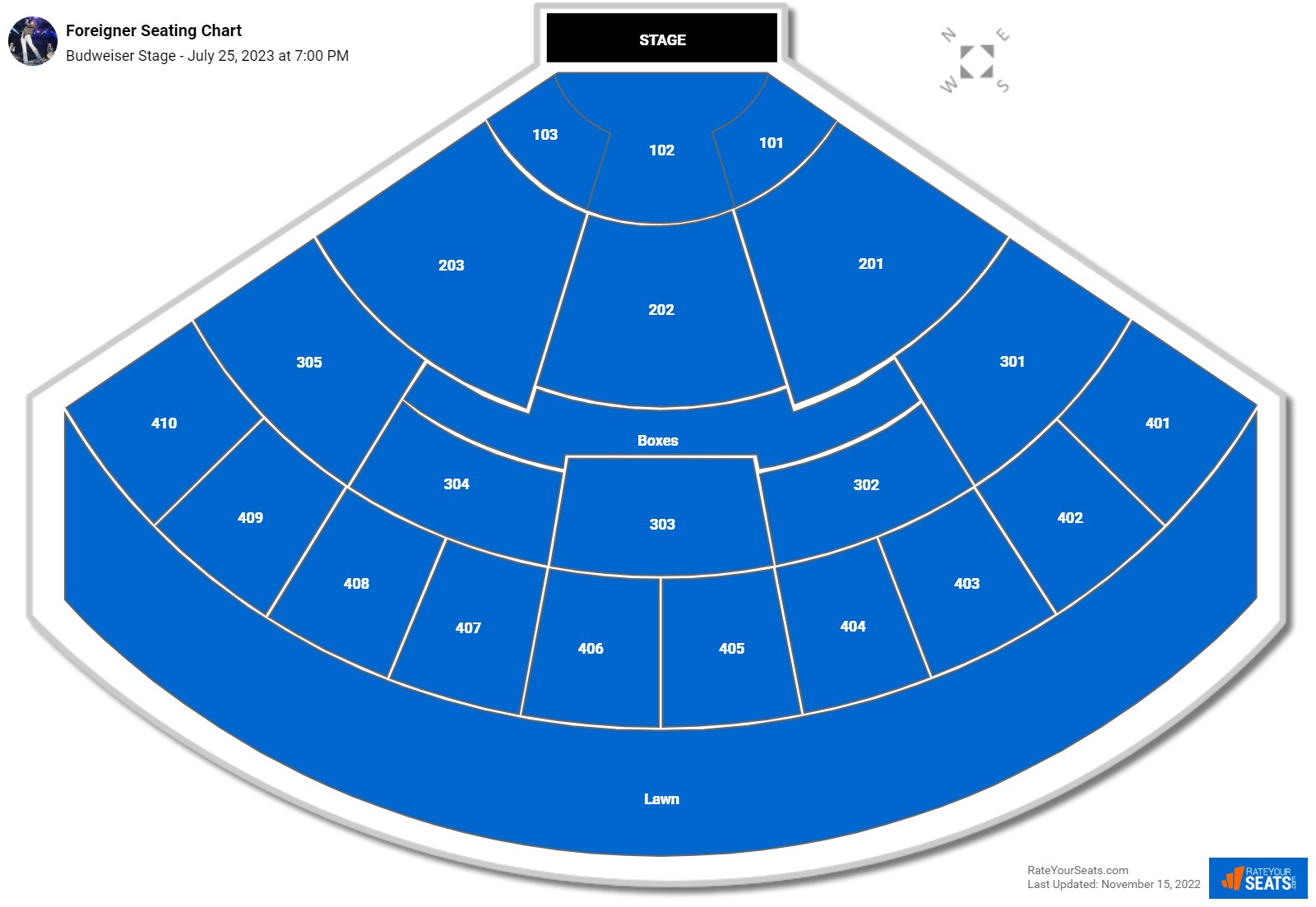 Aug 2, 2023 at 7:30 PM
Matchbox Twenty (Rescheduled from 8/30/2020, 9/5/2021, 6/15/2022)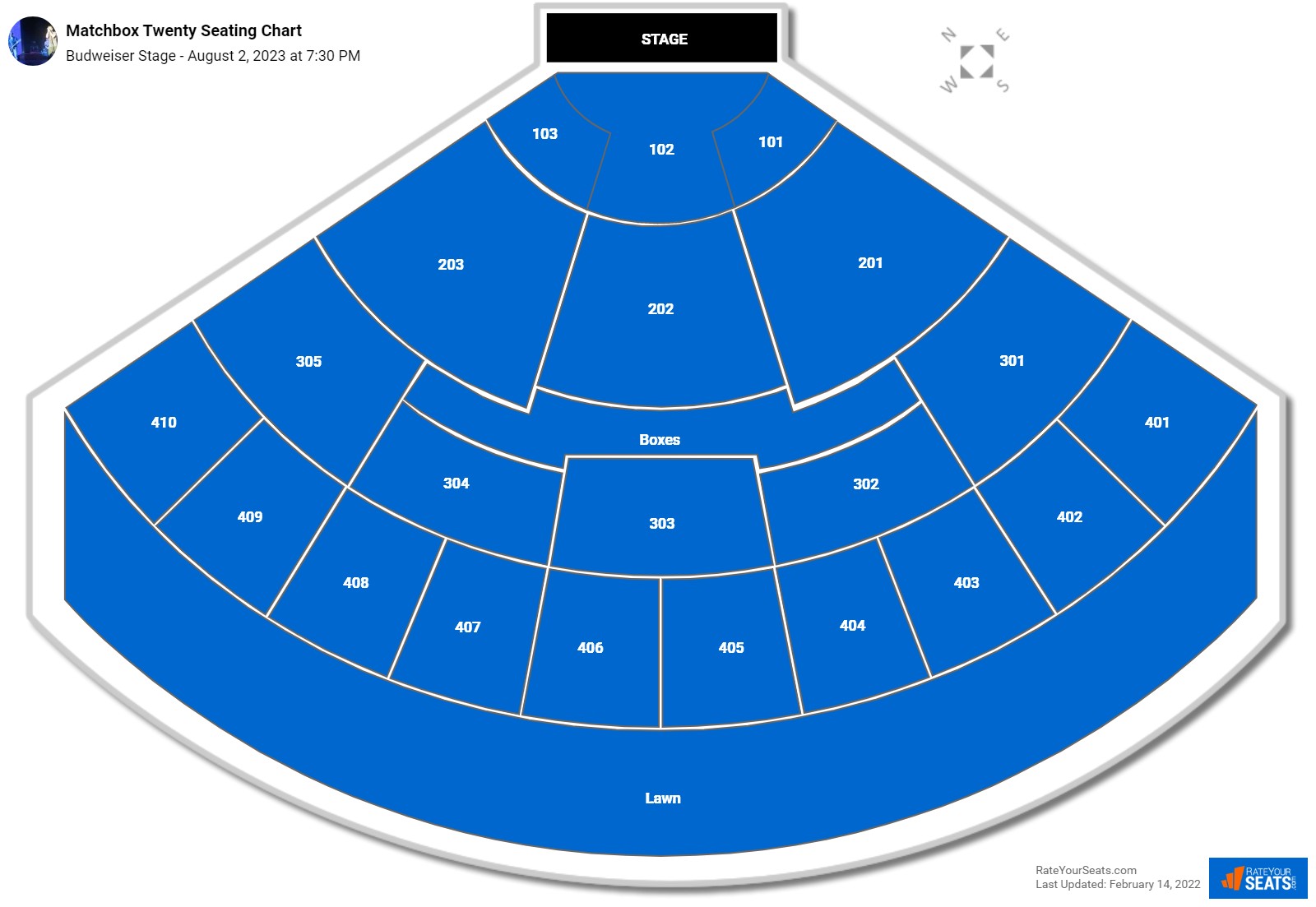 Multiple Dates
Arctic Monkeys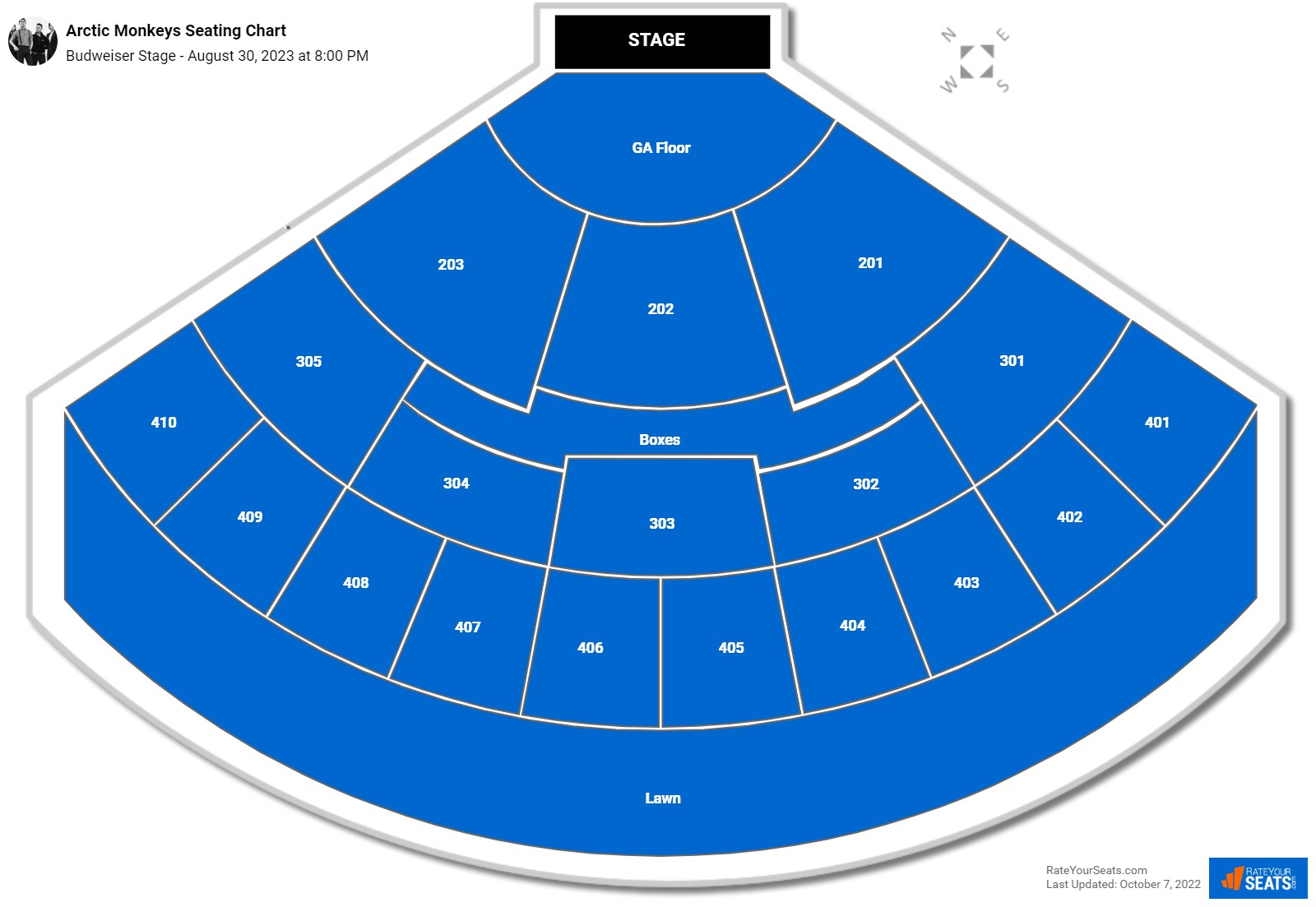 Sep 16, 2023 at 7:00 PM
Morgan Wallen