Standing Room Only Tickets at BMO Harris Pavilion
Features & Amenities
The standing room area at BMO Harris Pavilion is located just behind the seated pavilion. Unlike most amphitheaters, this area is not a grassy lawn that is comfortable to lounge in with a blanket. Instead it is asphalt connecting to the rest of the Summerfest grounds.
Fans with standing room tickets can have a view to the stage, but the further back you are in the crowd the harder it will become to see the performance.
The standing room area is flat with no elevation to help those in the back get a better view, so arrive early to get a spot against the barrier if a clear view to the stage is important.
To avoid the hassles of a standing room, compare to the prices of the reserved seats.
Note: These seats are highlighted on the map
Interactive Seating Chart
Standing Room Only Seating Chart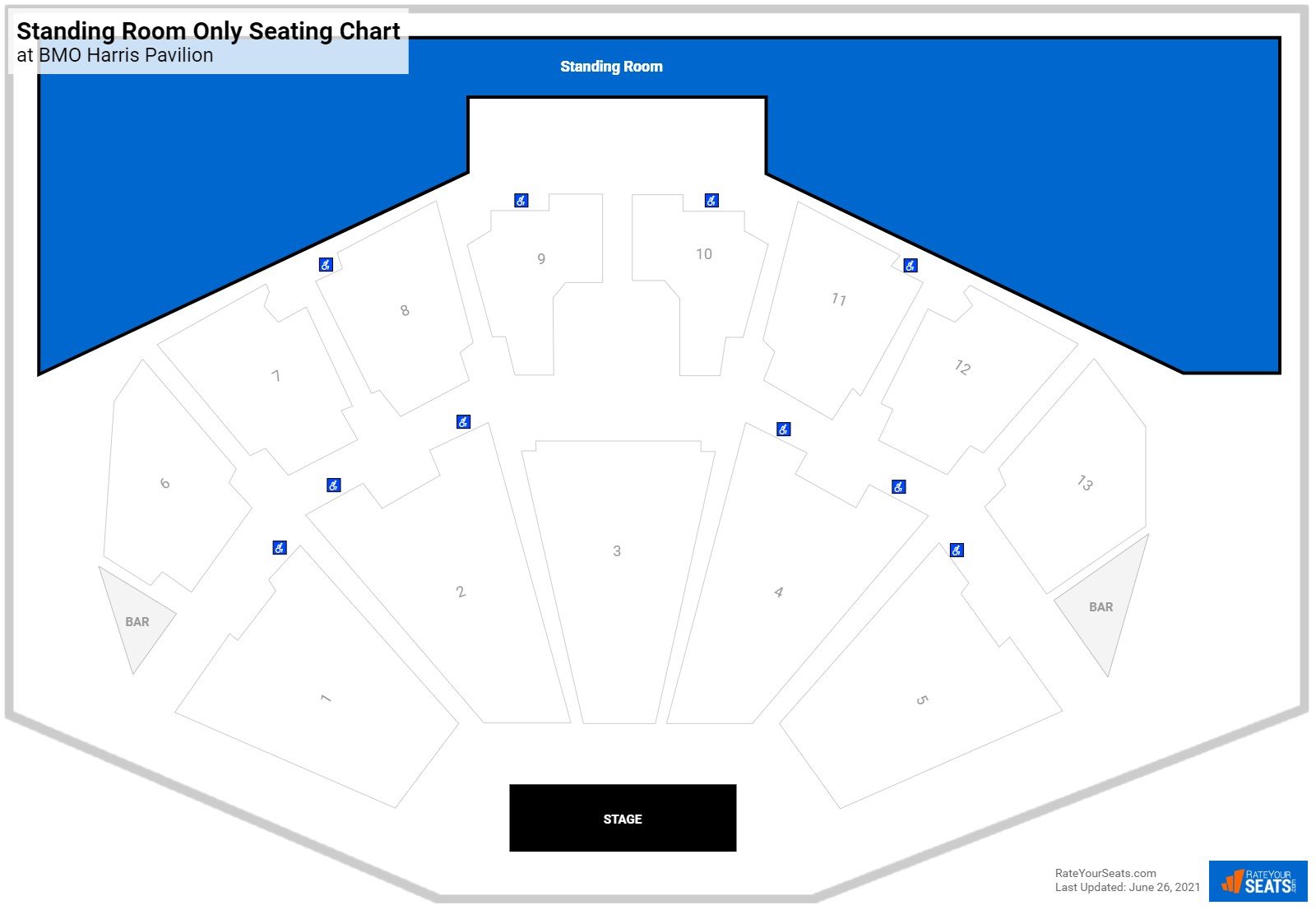 More Seating at BMO Harris Pavilion