BMO Harris Pavilion Reserved Seating
Features & Amenities
The majority of seating at BMO Harris Pavilion is reserved. All numbered sections on the BMO Harris Pavilion seating chart are reserved seats.
There are thirteen sections separated into an upper and lower area. Lower reserved seats are stadium-style with chairbacks and upper sections are bleacher-backs.
Support beams are located at the back of the pavilion which means all reserved seats have clear views to the stage. For the best views, we recommend staying close to the center of the venue near sections 3, 9, and 10.
Lower Reserved (Sections 1-5)

Sections 1-5 are closest to the stage and are a good option to get near the artist on stage.
Rows here are lettered. Single-lettered rows are at the front and double-lettered rows are found at the back of the section.
Bleachers (Sections 6-13)
Bleacher seating is slightly elevated over the lower sections and a walkway. Views to the stage are clear from a further distance than the sections below.
Sitting here is a good option and usually worth the premium price compared to being on the concrete of the standing room only area outside the pavilion.
Note: These seats are highlighted on the map
Interactive Seating Chart
Reserved Seating Seating Chart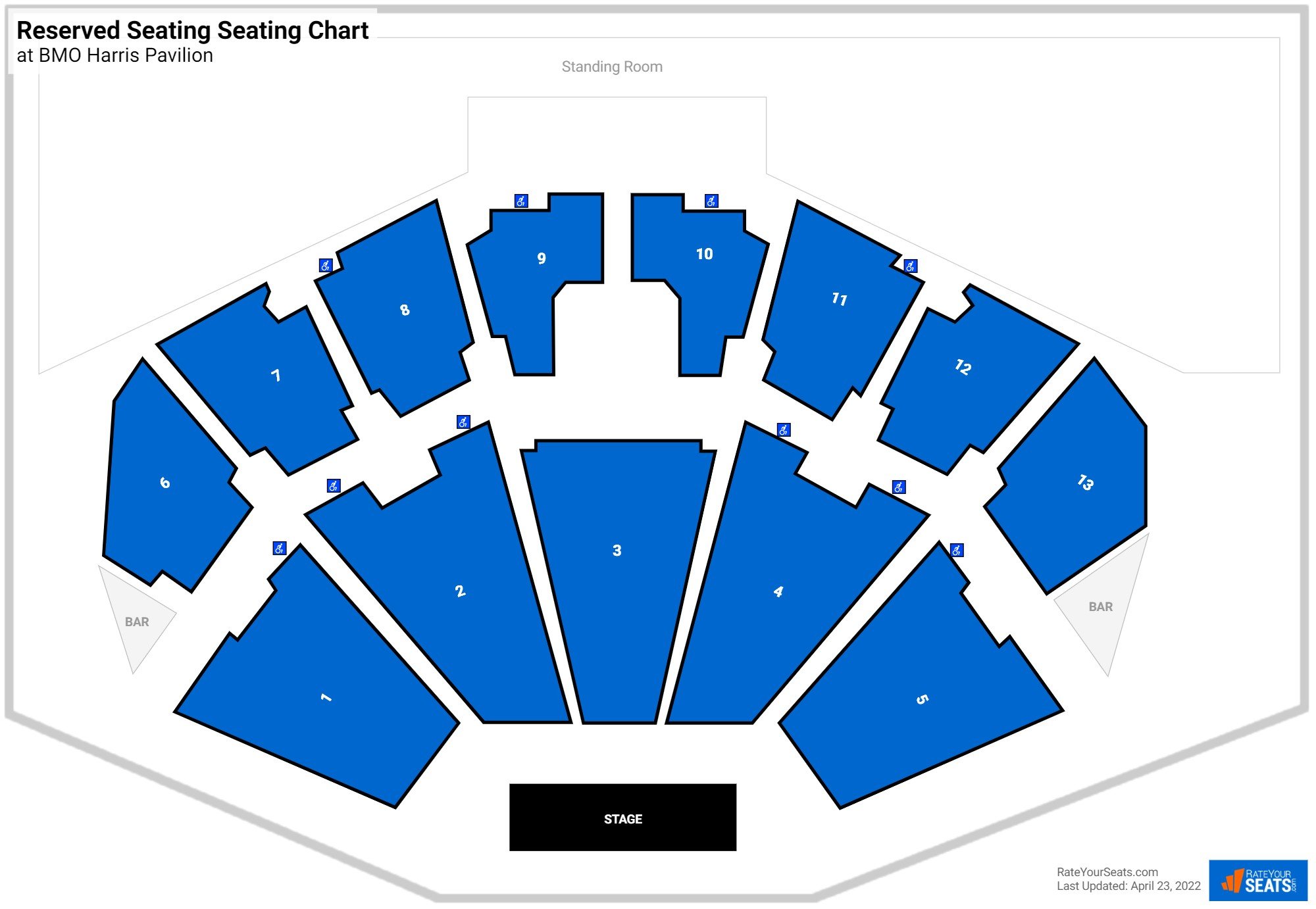 More Seating at BMO Harris Pavilion