HELLA MEGA!!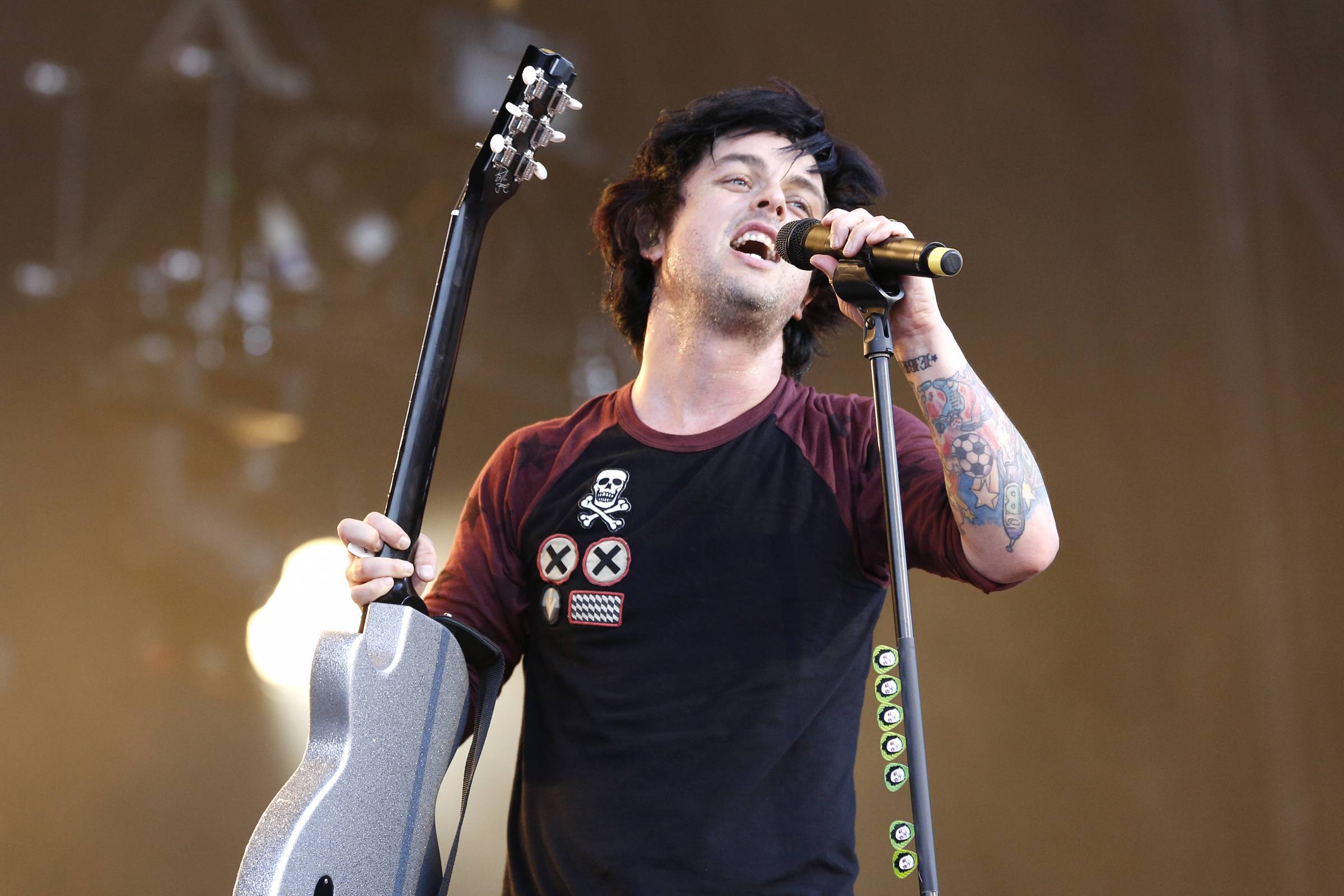 What does it mean? Who knows, but we couldn't think of a better description for millenial rock legends Green Day, Fall Out Boy, and Weezer going on tour together. Fans have been connecting clues for the past few days and the latest includes a video of Green Day's Billie Joe Armstrong singing "Wake Me Up on September 10th" - a slight change in lyrics from their hit song "Wake Me Up When Setptember Ends". In the video, Armstrong's shirt reads "HELLA MEGA" with "F.O.B" and Weezer's winged "W" logo. Combine this with fans receiving random merchandise scrambling the band names and images and it becomes less a conspiracy and more of a brilliant marketing campaign for what should be one of the biggest 2020 tours and "Hella Mega" good time!
Each band could headline their own show, but the three coming together creates a nostalgia tour for fans who most likely listened to all three bands at some point. Green Day has been off tour the longest, last hitting the road in the summer of 2017 supporting their Revolution Radio album. The tour sold out amphitheaters across the US and played massive shows at the Rose Bowl in Los Angeles and Wrigley Field in Chicago. The last Fall Out Boy Tour was The MANIA Tour in the fall of 2018 which hit many indoor arenas including MGM Grand Garden Arena in Las Vegas and PPG Paints Arena in Pittsburgh. While Weezer may be "smaller" when stacked up next to the other names on the Hella Mega tour they will not be out of place at the venues on the 2020 schedule. Weezer toured extensively with The Pixies in the summer of 2018 and spring of 2019 playing major arenas like Madison Square Garden in New York and Xfinity Center in Massachusetts.
If the cyptic messages to announce the tour are any indication of what is to come of the Hella Mega tour, fans will be in for a treat! RateYourSeats.com is certain to be on top of all the latest tour news and ticket information. You can check the tickets page for any of the bands on the tour for the latest information of the best seats for the Hella Mega Tour. These pages will have tour schedules as well as information on the best places to sit to see Green Day, Fall Out Boy and Weezer specific to the Hella Mega Tour once it starts.
Green Day Tickets and Tour Information
Fall Out Boy Tickets and Tour Information