Buying tickets online feels like the norm these days, but that doesn't mean it comes without challenge from time to time. You may find yourself trying to find seats to a venue you've never visited, or navigating your way through industry lingo, or worrying about the legitimacy or privacy of your online transaction.
Don't worry. You're not alone.
That's why we've researched some of the most frequently asked questions about buying tickets online and put all of our answers into one place.

Frequently Used Ticket Terms and Abbreviations
Abbreviations
GA - General Admission
SEC - Section
LVL - Level
SRO - Standing Room Only
WC - Wheelchair Seating
Terms
General admission - These seats are not reserved, and are available on a first-come first-serve basis
In-seat service - Usually available for premium or club seating, this allows you to order food and or drinks from a set menu without having to get up. Sometimes the cost of food and drinks is included in your ticket, and other times it costs extra.
Will call - A place at the venue, usually the box office, where you can pick up physical tickets that have been purchased in advance

End-stage configuration - The stage is set at the end of the venue, with the audience seated directly in front of it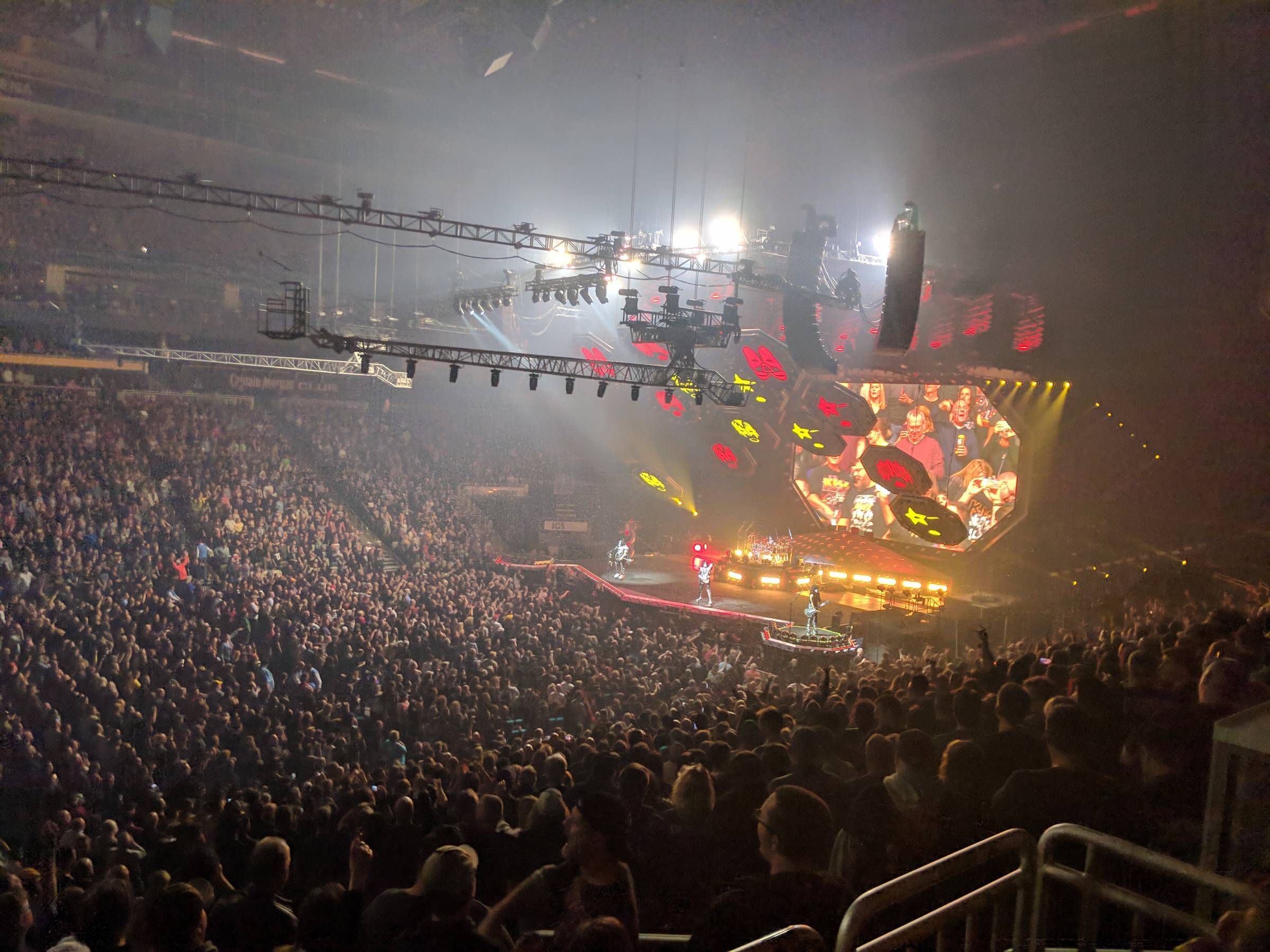 Center stage/In the round - The stage is set in the center of the venue, with the audience seated on all sides
Accessible/ADA - Seats designated for guests with disabilities. ADA stands for Americans with Disabilities Act.
Companion seating - Seating for guests without disabilities that accompanies an accessible/ADA seat
On-sale - The time and date when tickets go on sale
Pre-sale - A specific amount of tickets available for early purchase before the on-sale date, usually for super fans and/or customers with a pre-sale code
Standing room only - A designated area at the venue where there are no seats, usually offered at events with extremely large crowds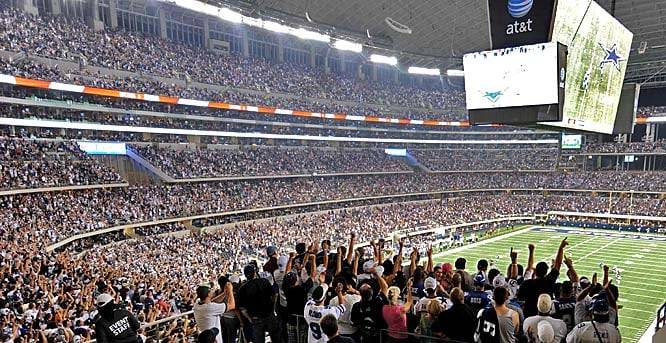 Box seats - In theatre, this is a designated section of seating, often on the side, that is reserved for a small number of people
Reserved seating - Every seat will be assigned (as opposed to general admission)

One-day/Multi-day pass - For events that take place over multiple days, a one-day pass will grant you access to only one of the days of the event, while a multi-day pass will grant you access to each day of the event
Session - A time slot that includes multiple games, meaning you can't buy tickets for just one specific game in the session. This term is frequently used during large tournaments like March Madness.
What Does Obstructed View Mean and How Is It Different From Limited, Restricted and Side View?
When purchasing tickets, you may see notes or labels next to the ticket that describe the view as obstructed, limited, restricted or side view. It's important to understand what each of these mean so you can make the proper purchase decision.
Of these warnings, obstructed view is the worst. This typically means that important parts of the stage or field are not visible from the seat. Think of a pole at Wrigley Field that blocks your view of home plate or your ability to see a fly ball. You want to avoid obstructed view seats as much as possible unless you understand the risks.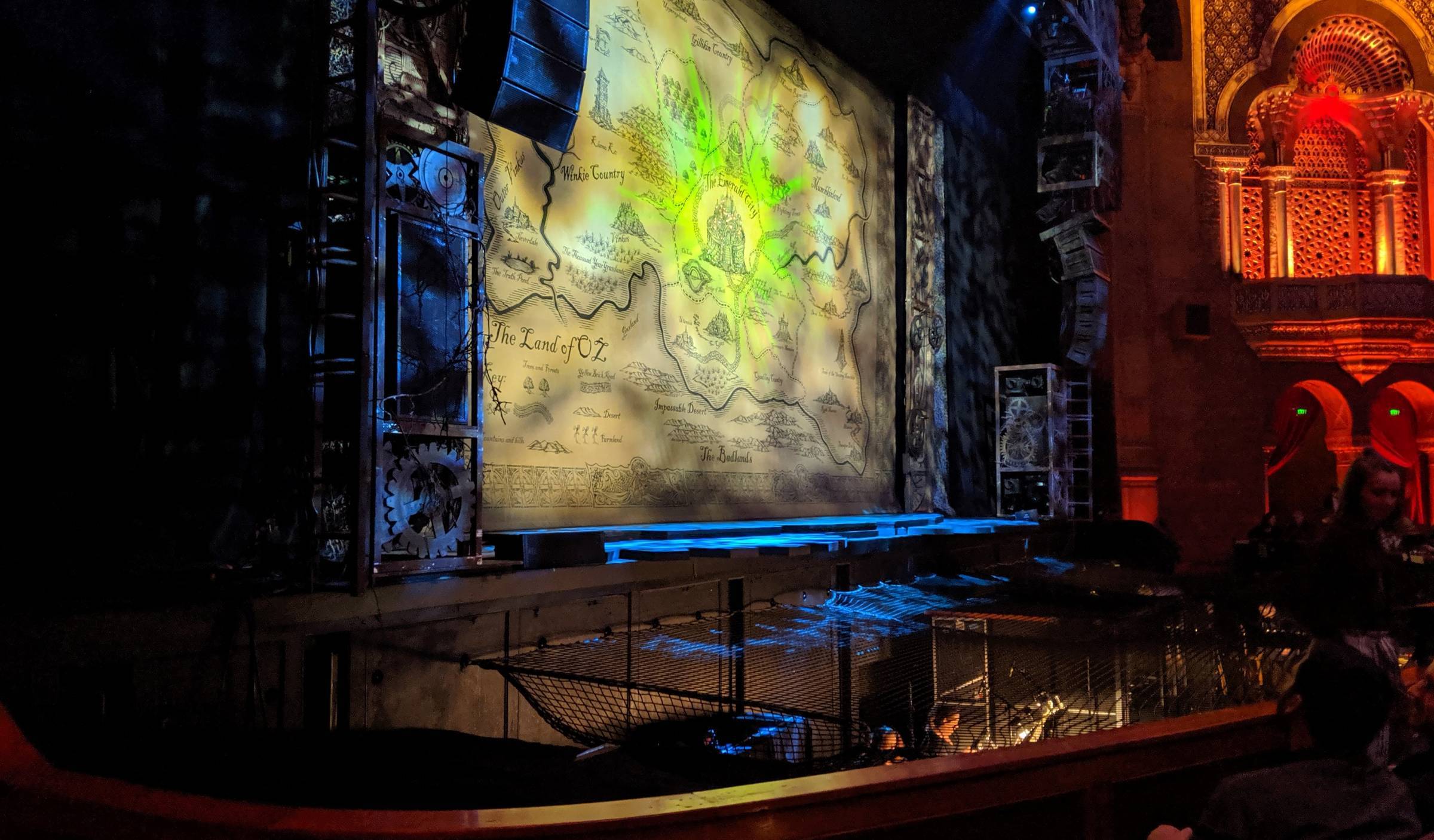 Restricted and limited view are fairly similar, and often mean that a less important part of the stage or field may not be visible. In theatre, this could mean that you won't be able to see the entire backdrop due to an overhang, or that you'll be seated far to the right or left.
A side view is another term that may come up when browsing theatre tickets. Often found in loge or box seats, the side view may prevent you from seeing one side of the stage or the production as a whole.
For concerts, side views are common in indoor areas when there is an end-stage setup. In these instances, sideline sections (typically very good seats for basketball or hockey) are on the side of the stage. Fans often have a love-hate relationship with these seats. On the one hand, they are very close to the stage. But on the other hand, lighting and sound equipment can severely limit your view and videoscreens are difficult to see.

While it still may be difficult to know how bad your view will be, know that sellers are required to disclose warnings about obstructed views if the official box office deems the seats to be obstructed. If you're browsing tickets and you do not see an obstructed or limited view warning, you can rest assured that your view probably won't be that bad.
What's the Difference Between an Aisle and a Section?
When purchasing tickets you may see the section listed as "aisle" or "section." Historically, venues were built with aisle seating, while contemporary venues use a section layout. So what's the difference?
A block of seats without any separations is known as a section. Meanwhile, a block of seats with a separation (usually stairs in the middle) is referred to as an aisle.
Sections are fairly easy to understand, but aisles often leave fans confused. This is because seats in the same aisle aren't always directly next to each-other. For example, at Rose Bowl Stadium, stairs split aisle 7 into 7-H and 7-L where "H" stands for "High" and "L" stands for "Low." Seats in 7-H begin with 101 and seats in 7-L begin with 1. As a result, a fan in 8-H seat 116 could be sitting next to a fan in 9-L seat 17.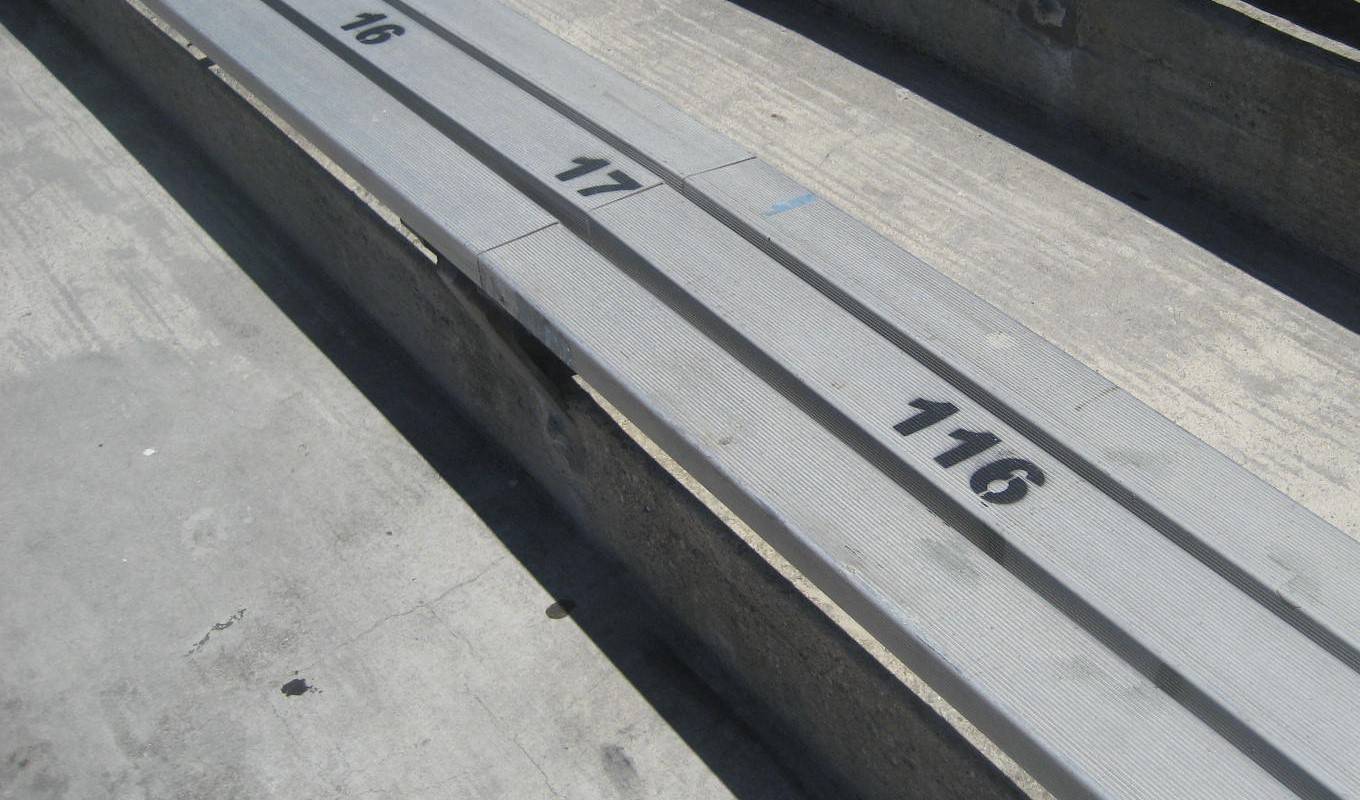 If you're searching for tickets at a venue that uses the aisle method and it looks like your tickets may not be next to each other, don't panic. Your seats from RateYourSeats.com are always next to each other unless stated otherwise in the seller's notes.
What is Piggyback Seating?
This style of seating means that the seats are not next to each other, but rather in front or behind each other in consecutive rows. In some cases, this style can create a more enjoyable experience, especially if you're going to a game with a large group.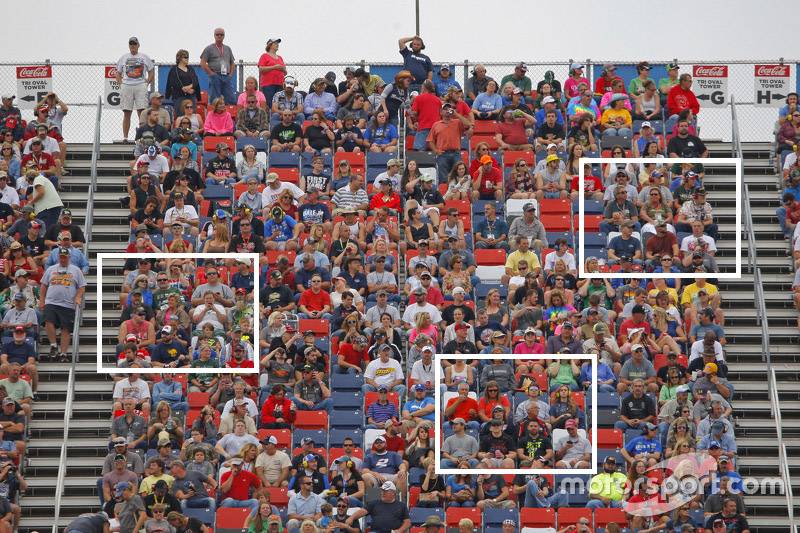 How Do I Know When Tickets Go On Sale?
The best way to get this information is directly from the band, artist, or team that you're looking at tickets for. We recommend checking their website or social media accounts, since these are generally the first place announcements like these are posted.
When's the Best Time to Buy Tickets?
There are countless threads on the Internet that aim to answer this question. From Quora to Reddit - and everywhere in between - sports and music fans simply want to know if they should buy tickets when they go on sale or if they should wait.
The simple answer to this question is that there is no reliable way to predict if ticket prices will go up or down. Instead, ask yourself how important it is to get the perfect seats.
If you don't mind getting stuck with nosebleeds or a general admission ticket, we typically advise fans to wait until about a week before the game or concert. You won't have as many options to choose from, but prices will usually trend down. Exceptions include post-season games and farewell tours where prices are just as likely to rise as they are too fall. Just don't wait too long - ticket inventory only goes down in the days and hours leading up to a game or show.
If you do care about where you sit, we recommend purchasing tickets as soon as possible. Inventory levels will be at their highest so you can be pickier about where you want to sit. You may pay a premium when purchasing tickets earlier, but that premium buys you peace of mind.
Finally, we recently added historical ticket prices for thousands of music artists dating back to 2016. These prices can help you identify if ticket prices increased or decreased as the event date neared. For example, the trends show that Lady Gaga ticket prices dropped 25-30% for her 2017 tour. Search for your favorite artist to get the most recent pricing information!

What is Mobile Entry?
Mobile entry means that the venue will scan a virtual ticket from your phone when you enter. This practice is becoming more and more common as venues start to transition to paperless ticketing.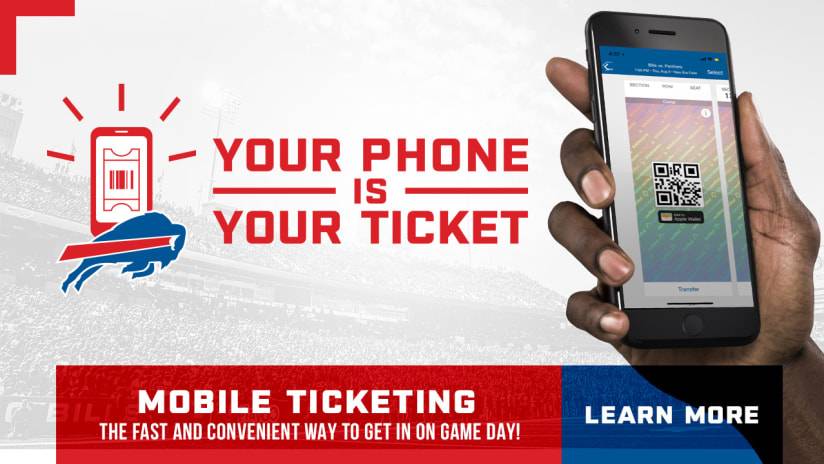 How Will My Mobile Tickets Be Delivered?
There are a few different ways mobile tickets can be delivered to you, but the most common forms are a PDF file or through a mobile phone app.
PDF files are emailed directly to you, and can be saved/opened in your email account or in your phone's files.
If your mobile tickets are delivered via a related app, this means that you'll need to download that app and sign in to view your tickets. The most common examples are the AXS Mobile App and the MLB Ballpark App.
What is AXS Mobile ID?
Formerly Flash Seats, this is a free app that allows users to buy, sell, or transfer tickets. If your electronic tickets are sent to you via AXS Mobile ID you'll need to download the AXS app in order to present your tickets.
What is the Ballpark App?
This is a free app that allows users to access, manage, and present tickets to any MLB game. Users can also use the app to view schedules, parking information, menus, and much more!
Will I Receive My Tickets Immediately?
Sometimes you will, and sometimes you won't. It is important to check the seller notes for delivery method and time. If you do not receive your tickets immediately, it may be because the box office is holding ticket delivery for a pre-determined time.

Is It Safe To Order Tickets Online?
Absolutely. Every reputable online seller offers some form of a guarantee. If you do not see a guarantee, it's fair to question the reputation of the ticket seller. For example, if you're browsing a site like Craigslist, you'll notice that those tickets typically don't come with a guarantee.
At RateYourSeats.com, we back every order with a 100% buyer guarantee. This guarantee states that your tickets will be delivered on-time and they will be valid and authentic - or your money back.
What is the RateYourSeats.com privacy policy?
Every reputable online site should have a privacy policy. You can read RateYourSeats.com's full privacy policy here.

Can I Order Tickets Over the Phone Instead?
Of course! If you don't feel comfortable ordering online from RateYourSeats.com, you can always give us a call at (866) 270-7569.

What Payment Methods are Accepted?
On RateYourSeats.com, you can use Visa, Mastercard, Discover, American Express or PayPal to purchase tickets. We recommend using a credit card to purchase tickets since these transactions are more secure and offer additional protection from your credit card company.
How Much are Fees When Buying Tickets Online?
All online tickets sellers charge fees which vary from company to company. Some companies hide them in the up-front cost of the ticket, while others show them to you at checkout.
Fees on RateYourSeats.com vary by ticket, and are visible at checkout after you choose your delivery method.
What are the Delivery Methods When Buying Tickets Online?
There are two main types of delivery methods, electronic and paper. Electronic tickets are sent via email, while paper tickets are sent in the mail. Tickets will typically be delivered by the method and timeframe designated in the ticket listing, and a photo ID may be required to accept delivery.
At RateYourSeats.com, the majority of our tickets are delivered electronically, and the method of delivery will be found in the ticket listing. For listings without a designated delivery method, tickets will usually be shipped via our preferred carrier, UPS.

Can I Use my Phone for Print at Home Tickets?
We certainly recommend printing these tickets if you're able to, however, there are some instances where that may not be an option. If your printer is out of ink, or you've decided to attend a last-minute game, bringing the tickets on your phone may be your only option.
Using your phone for print at home tickets may work at some venues, but keep in mind that every venue is different. If you absolutely cannot print your tickets, we suggest calling the venue box office and speaking with them before the event.

If I Purchase Tickets, Can I Re-Sell Them?
In nearly every instance, you can re-sell tickets that you've bought. However, there are still a few things you'll want to keep in mind.
Be aware of when the event is taking place so you allow yourself plenty of time to sell - you may not have success selling a ticket to a show that starts in one hour compared to a show that's two months away.
Also, research to see if the box office at the venue makes tickets non-transferable after a certain date - you don't want to sell a ticket only to find out they can't actually be transferred.

Can I Transfer Tickets to Friends and Family After Purchase?
In most cases you're able to transfer tickets to whoever you'd like. However, just like reselling, keep in mind the date of the event and the box office transfer policies. Many people buy tickets as birthday or holiday gifts and then transfer them to family and friends later on without any issues.
Can I Take a Screenshot of my Ticket and Send It To Someone Else?
In most cases, a screenshot will work, as long as it contains the entire bar/QR code that will need to be scanned, but every venue and scenario is different. In order to prevent any complications at the gate, we recommend transferring tickets instead.

What Does it Mean to Buy Tickets From the Primary Market?
This means that you're buying original tickets directly from the source. Think of your favorite band's website or a team or venue's box office managed through Ticketmaster. While this market may offer cheaper prices, it often sells out quickly.
What Does it Mean to Buy Tickets From the Secondary Market?
This means that you're buying tickets that are being re-sold after their original purchase from the primary market. The secondary market rarely sells out, meaning you have a higher chance of getting tickets to the event compared to purchasing from the primary market.
Why are Some Tickets More Expensive Than Others?
Tickets on the secondary market are priced by the sellers and may exceed face value. Since prices on this market rely heavily on supply and demand, there are a few factors that may cause an increase in price. These include high-demand tickets, great seats, or a low quantity of tickets remaining for the show.

What is the Difference Between a Cancelled and Postponed Event?
If your event is canceled, this means that it will not be happening. There is a chance that an event can be canceled and rescheduled for a later date, but it will require you to buy a new ticket for the rescheduled date.
A postponed event is one that will not be happening on the original date, but has been (or will be) moved to a new date. In these cases, your original tickets will be honored for the new date if you've bought from a reputable seller.
How Can I Easily Find Tickets That are Wheelchair Accessible?
Unfortunately, many sellers don't include accessible information with their listings. While we may think a listing offers these seats, we always want to take a closer look to ensure accuracy.
We do include information on the number of stairs you'll have to walk for millions of listings already, but if you're in need of accessible seating, we advise you to contact us directly for help purchasing those tickets.

What Does it Mean When a Ticket Says, "Does Not Include Admission to the Event?"
Most ticket sites allow you to purchase add-ons to your tickets, like admission to a specific club within a ballpark. These "add-ons" will typically be accompanied with a note that reads "does not include admission to the event."
For example, the Chicago White Sox have an add-on for the Huntington Bank Stadium Club at Guaranteed Rate Field. However, fans must have a ticket to the game in order to gain entry into the club.
Why Can't I See Seat Numbers When Browsing Tickets?
This information is not required from sellers and may be missing from a listing due to seller privacy.
While it's rare, some teams do revoke season ticket holder rights if they find season ticket holders reselling tickets, like this Denver Broncos fan.
As a result, ticket holders are reluctant to share specific seat information when selling online.
Why Do GA Tickets Have Seat and Row Numbers?
General admission tickets may have a seat and row number on them, but this is just a way for the box office to keep inventory. If you see these on a general admission ticket, remember it is still just that - a general admission ticket.
Can I Buy Tickets For an Event In a Country I Don't Live In?
Yes, just keep in mind that there are a lot of extra pieces that are necessary to get you to your event, like international flights, hotels, and a passport. While these costs may add up quickly, there's no better way to spend time in a new place than at a live event.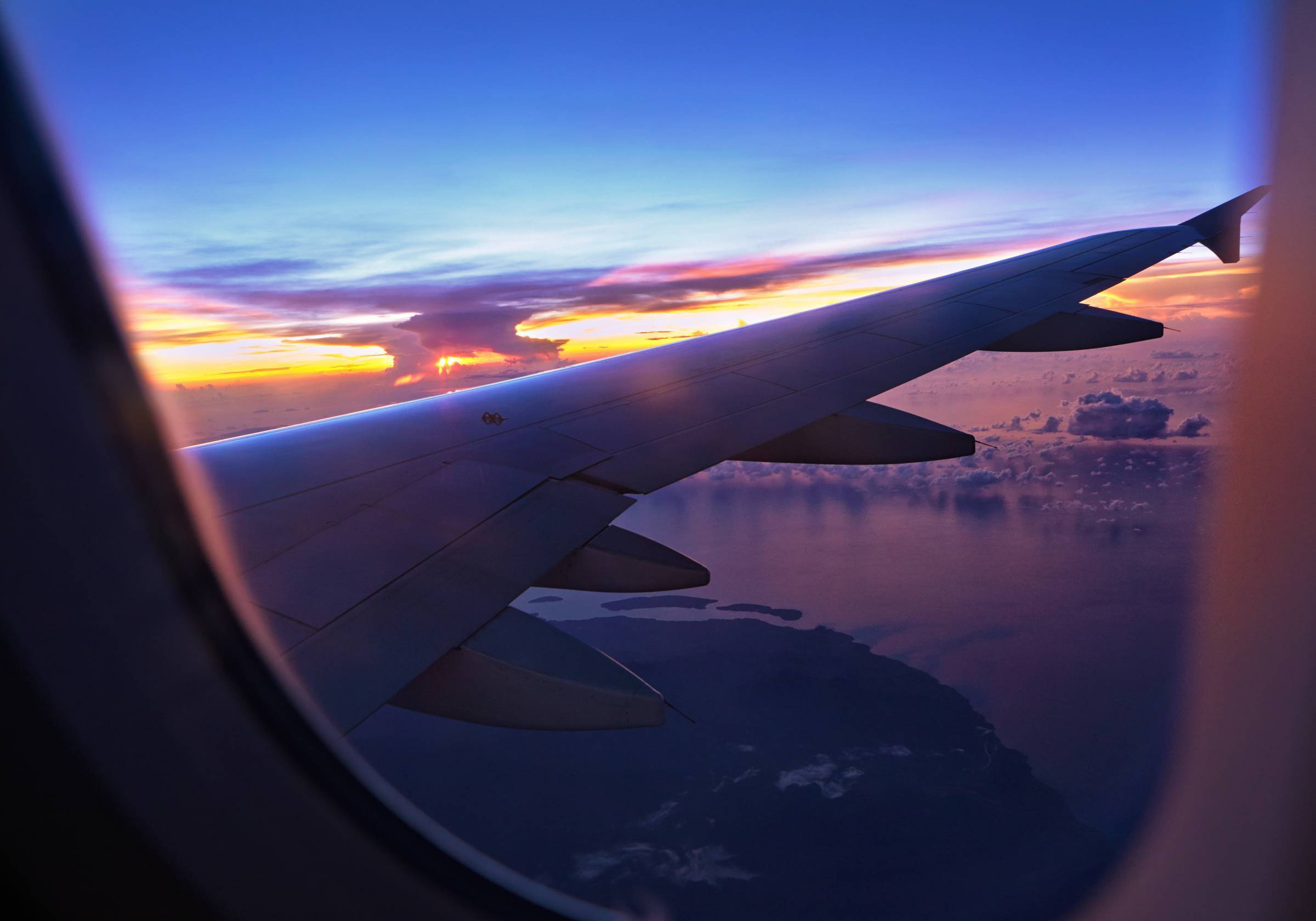 At RateYourSeats.com, we list tickets in U.S. Dollars ($USD) and accept most major credit cards regardless of your billing address.
One item to pay attention to when purchasing tickets, especially if you're traveling, is the delivery method. Most tickets are digital, but some can only be mailed through a postal service. If you're traveling for an event, we recommend only purchasing digital tickets.


Still have questions about buying tickets online? Contact us directly for any inquiries!