Features & Amenities
Sections 135-138 at Audi Field are the DC United Supporters sections. This area is for fans who are encouraged to stand, chant and cheer throughout the soccer match.
The supporters sections are split into two types of seating.
General Admission - Safe Standing
Those with tickets in sections 136 and 137 will be in the "Safe Standing" sections. These are general admission sections where fans will stand for the entirety of the match. Fans will have drums and flags that could occasionally obstruct views.
Reserved Seating

Section 135 is reserved for supporters. This section will have assigned seating. However, like the general admission sections fans are encouraged to stand and cheer during the match. Flags are also allowed in this section.
Note: These seats are highlighted on the map
Interactive Seating Chart
Supporters Seating Chart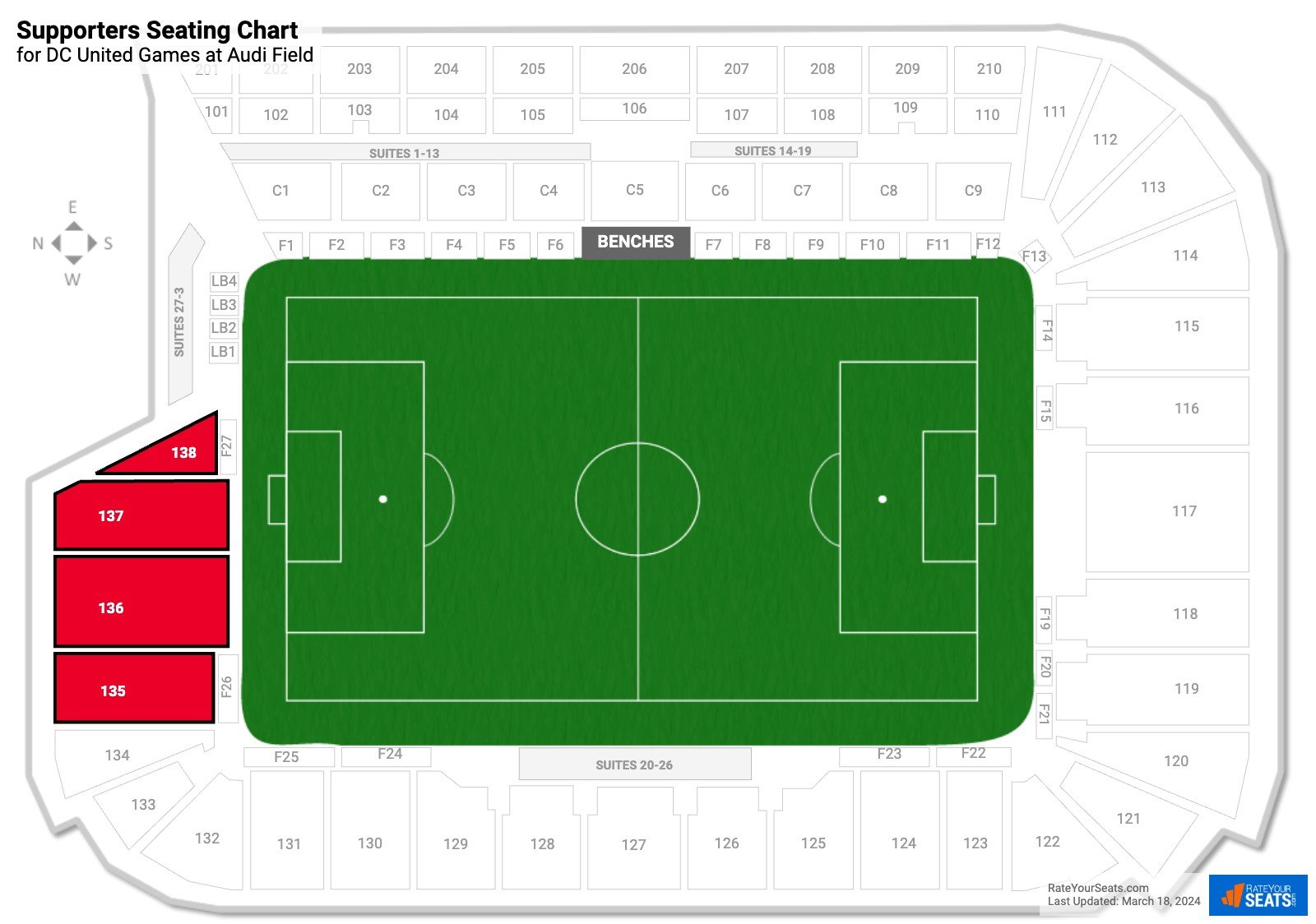 More Seating at Audi Field
Event Schedule
DC United
Other Soccer
Other