Founders Club at AT&T Stadium (Cowboys Stadium)
Features & Amenities
The best seats at a Cowboys game are in the Founders Club at AT&T Stadium. These seats give fans the best views of field and access to the stadium's premier all-inclusive club.
Sections 210 and 235 are part of the Founders Club for Cowboys games. These sections are located directly at midfield. The first row in both sections is just 22 rows from the field, and no seat is more than 35 rows from the action. The location and elevation combine for unparalleled sitelines.
Besides for the outstanding views, it's the club access that sets the Founders Club apart from the rest. For Cowboys games, ticketholders get access to the following spaces:
Main Level Club - The stadium's main club, open to all club ticketholders.
Field Level Club - Allows you to stand directly behind the players (even during the game) and watch the players enter/exit the field through the tunnel.
Founders Club - A sectioned off area of the Main Level Club. Provides all-inclusive food and drink, including adult beverages. The club is located just above the top row of Founders Club seats.
Amenities available for Cowboys home games. For other events, some amenities may not be available or offered.
Please note: Due to health and safety protocols in 2022, food availability, club access, wait service and other amenities are subject to change without notice.
Note: These seats are highlighted on the map
Interactive Seating Chart
Founders Club Seating Chart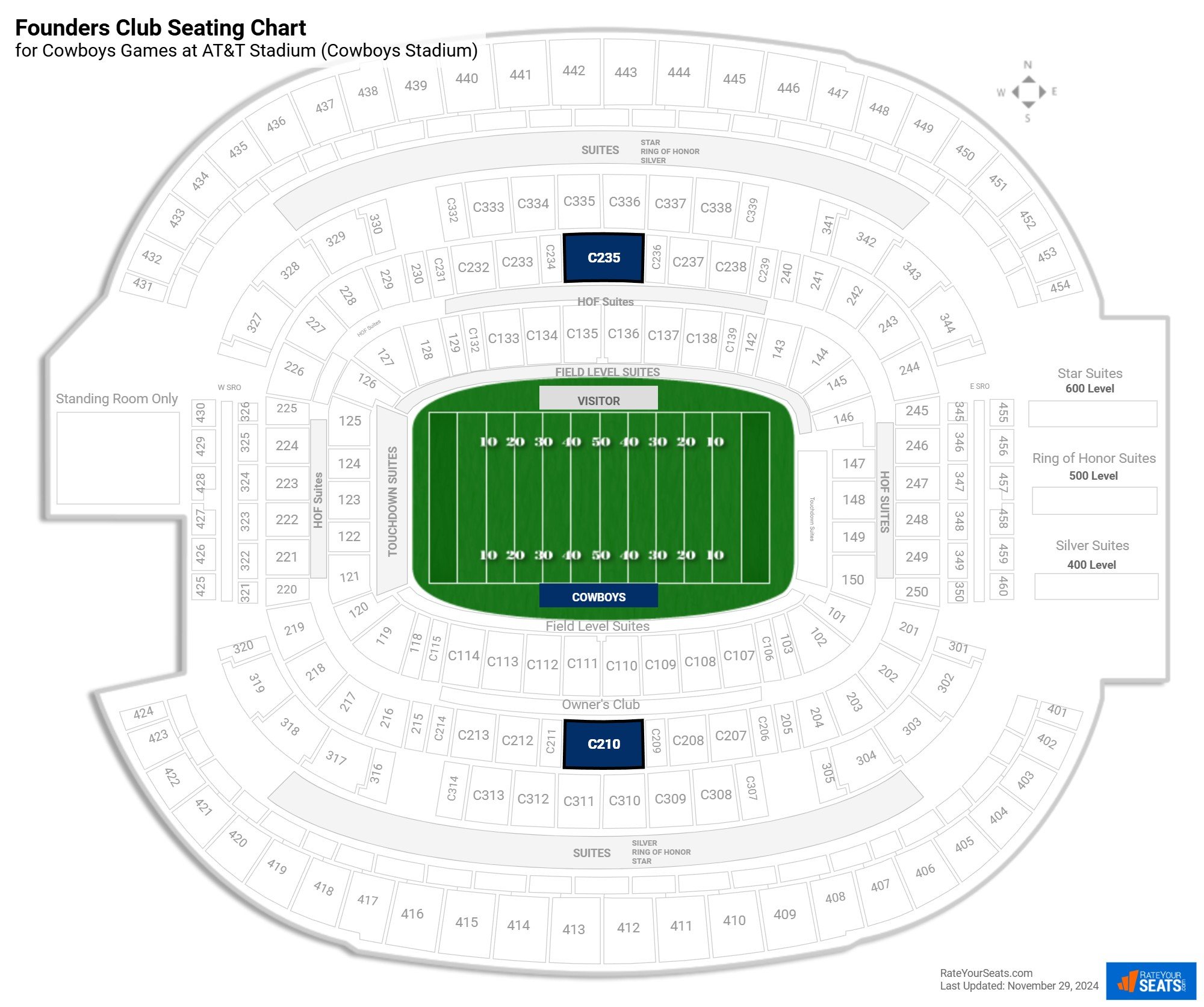 More Seating at AT&T Stadium
Event Schedule
Cowboys
Other Football
Concert
Other