Features & Amenities
On the West Virginia basketball seating chart, 100s sections are also referred to as Lower Level seats. These sections start 5-10 rows from the court and are located directly behind Court Level seats.
Sideline sections like 107-109 offer the best overall views in the stadium. We especially like rows J and above. Guests will find views that are 20-25 rows from the court and will have quick access to the main concourse.
Wheelchair/accessible seating is found at the top of most Lower Level sections.
Note: These seats are highlighted on the map
Interactive Seating Chart
Lower Level Seating Chart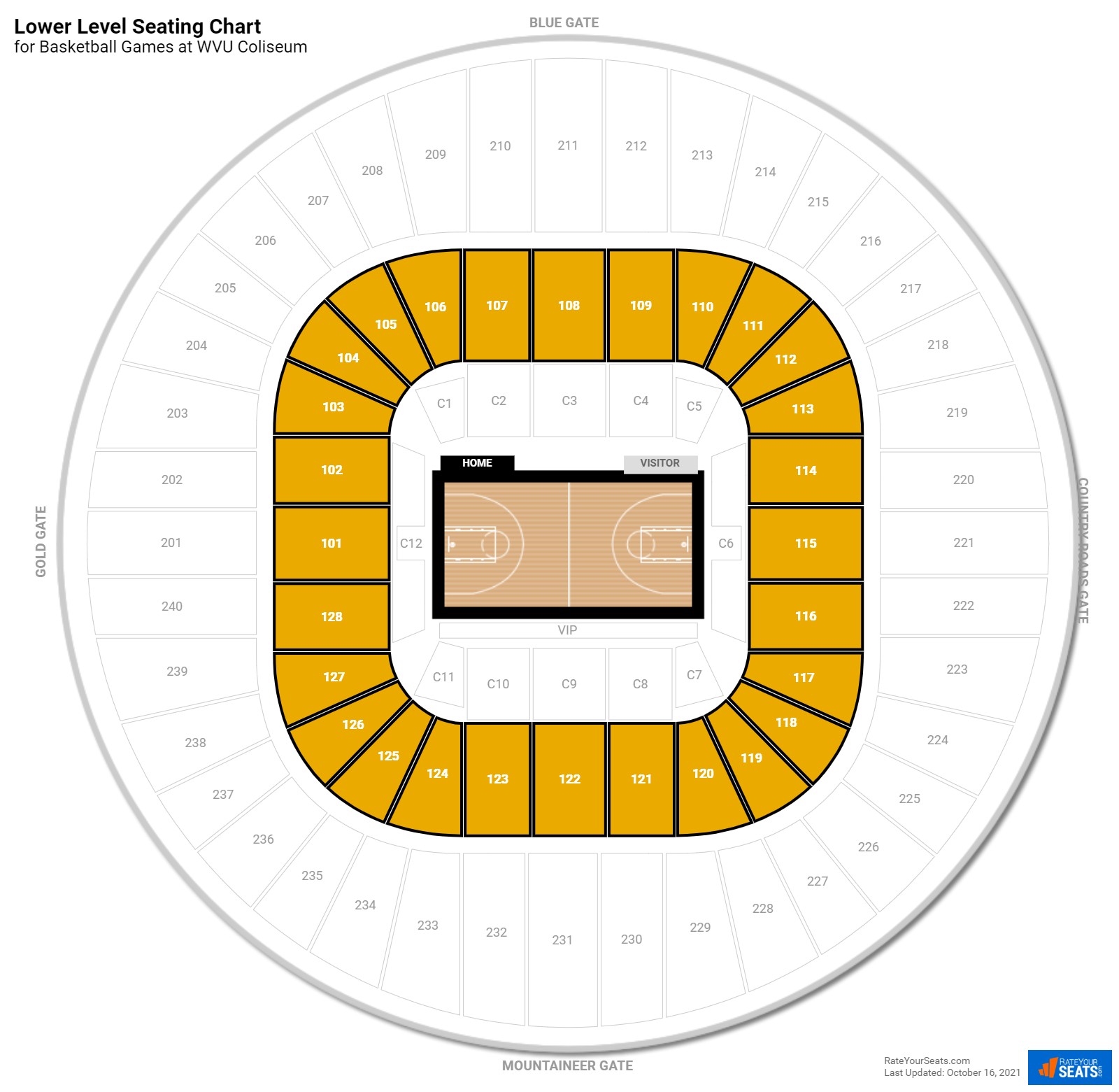 More Seating at WVU Coliseum