Williams Arena (Minnesota) Seats with Backs
Chairback Seats
The first 23 rows of the lower level have chairbacks at Williams Arena.
The first two rows in sections 222, 224, 201, 202, and 204 will have chairbacks.
There are only a few chairback seats available in the second level. If you are looking for chairbacks in a 200 level, look in the first 3 rows.
Note: These seats are highlighted on the map
Map Highlighting

Select rows in section are part of this seating zone
Interactive Seating Chart
Seats with Backs Seating Chart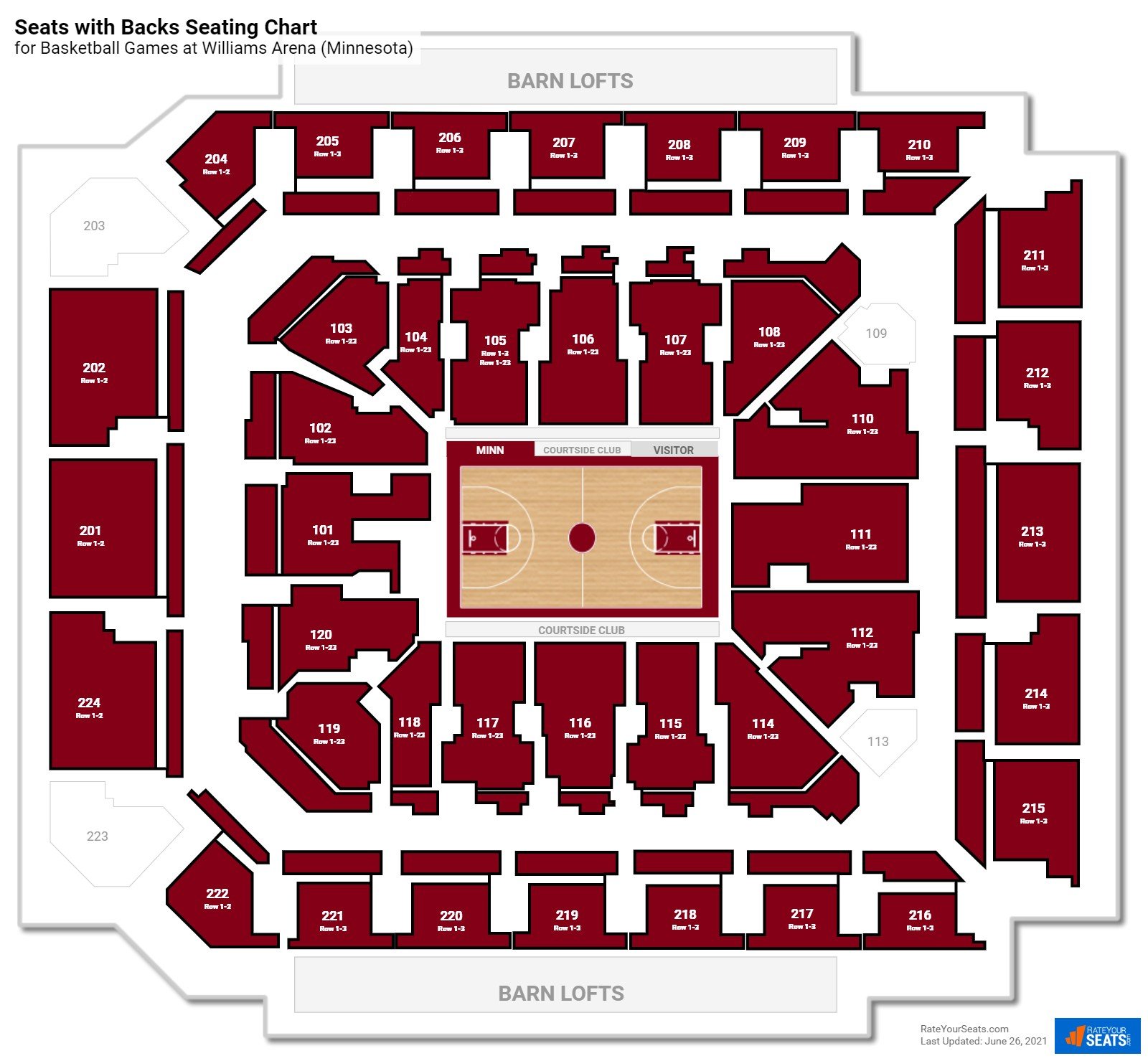 Seats with Backs Reviews
Ratings & Reviews From Similar Seats

"Good but not the best seats"

(Section 116) - -

Great seats but it was tough for my young daughters to see the game because the Gopher staff made the handicap gentleman in a wheelchair in the first row back all the way up against our seats. If the girls were in row 3, they would have been a little taller to see over.

"Given the price - average"

(Section 107) - -

Fun game; thought we were going to get good seats given the price we paid.... value was not there.

"Overhead Lights shine in eye"

(Section 116) -
Seats with Backs Sections
More Seating at Williams Arena