White River Amphitheatre Pit Tickets
Features & Amenities
The area closest to the stage at the White River Amphitheatre is called the Pit. Sections are labeled 1-5 and all seats are located within fourteen rows of the stage.
Every section brings about a very intimate setting to the stage and provides very close views to the stage. Sitting here is a great option for anyone looking to have a special night seeing a favorite artist perform.
General Admission Pit
For some shows at White River Amphitheatre this area becomes general admission. Seats are removed to create an open area for fans to stand during a show.

Note: These seats are highlighted on the map
Interactive Seating Chart
Pit Tickets Seating Chart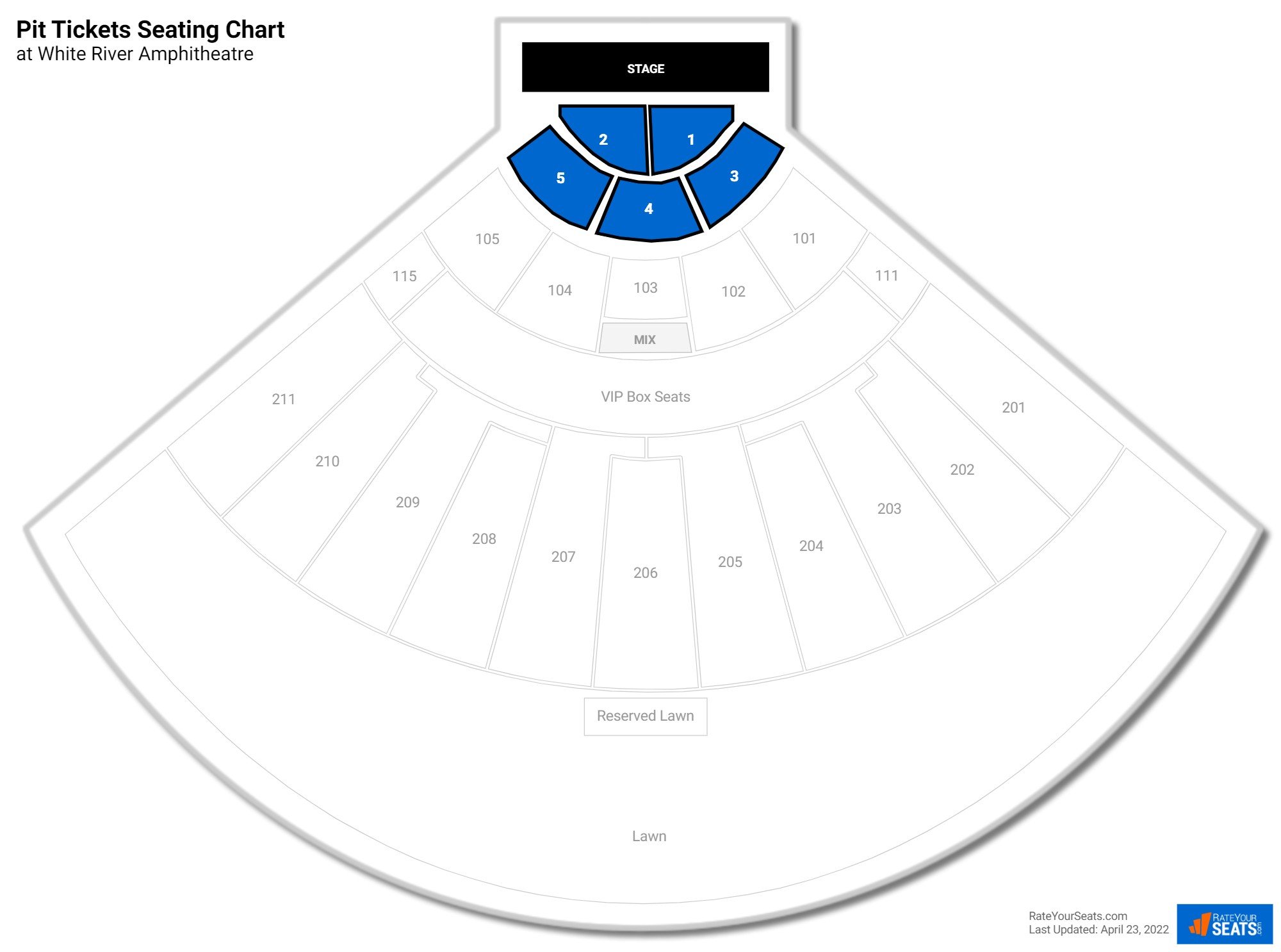 More Seating at White River Amphitheatre