Stadium Club at Waldo Stadium
Features & Amenities
From the top of the southeast sideline, the Stadium Club seats will have excellent views of the field from near the 50 yard line and with a good elevation to see all areas of the field.
Seats here are among some of the most sought after since they are the only chairback seats available at Waldo Stadium. With more room, comfortable seating, and excellent views, the Stadium Club seats are among the best for a Western Michigan football game.
Please note: Due to health and safety protocols in 2023, food availability, club access, wait service and other amenities are subject to change without notice.
Note: These seats are highlighted on the map
Interactive Seating Chart
Stadium Club Seating Chart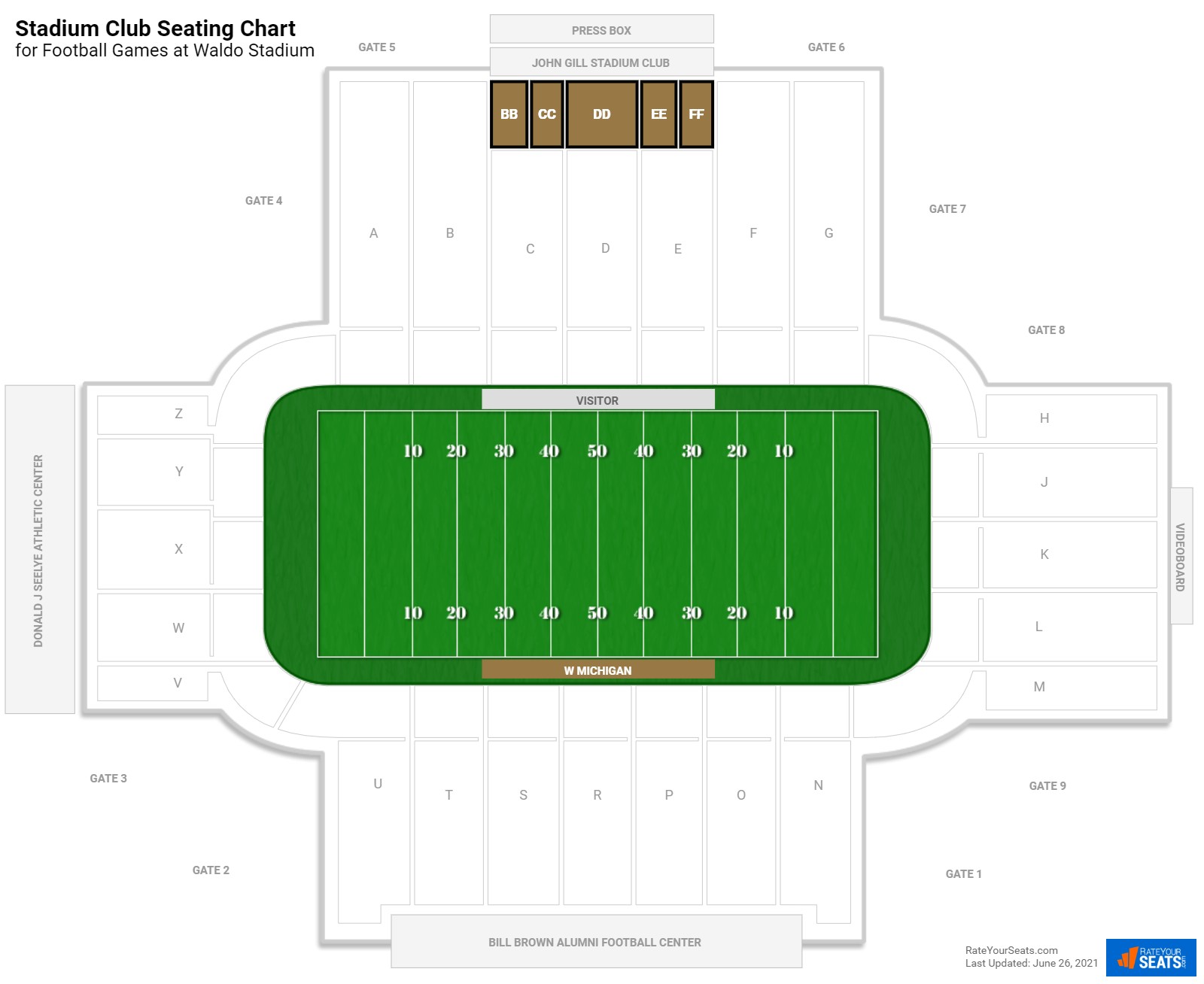 More Seating at Waldo Stadium