Tuscaloosa Amphitheatre Reserved Seating
Features & Amenities
Tuscaloosa Amphitheatre is separated into two levels of reserved seating with box seats in the middle.
The floor is flat with temporary seating brought in while the 200 level is elevated with permanent seats.
Main Floor (Pit and 101-103)
The floor at Tuscaloosa Amphitheater is an open area without any permanent seating. This allows for a variety of seating arrangements depending on the show coming to town.
When seating is reserved, sections are labeled 101-103 and section 102 is centered to the stage. Seats are a folding chair with a plastic mesh back and bottom.
For some shows, all tickets in this area are general admission and no seats are brought in. In these instances, tickets are usually labeled GA Floor or GA Pit.
Upper Reserved (201-205)

Unlike the floor seats, sections 201-205 are permanent seats. All seats will be stadium-style with an armrest and cupholder.
Given Tuscaloosa Amphitheatre's wide footprint, seats in 201 and 205 will have sharp angles to the stage. We recommend sections 202-204 for the best views on this level.
Note: These seats are highlighted on the map
Interactive Seating Chart
Reserved Seating Seating Chart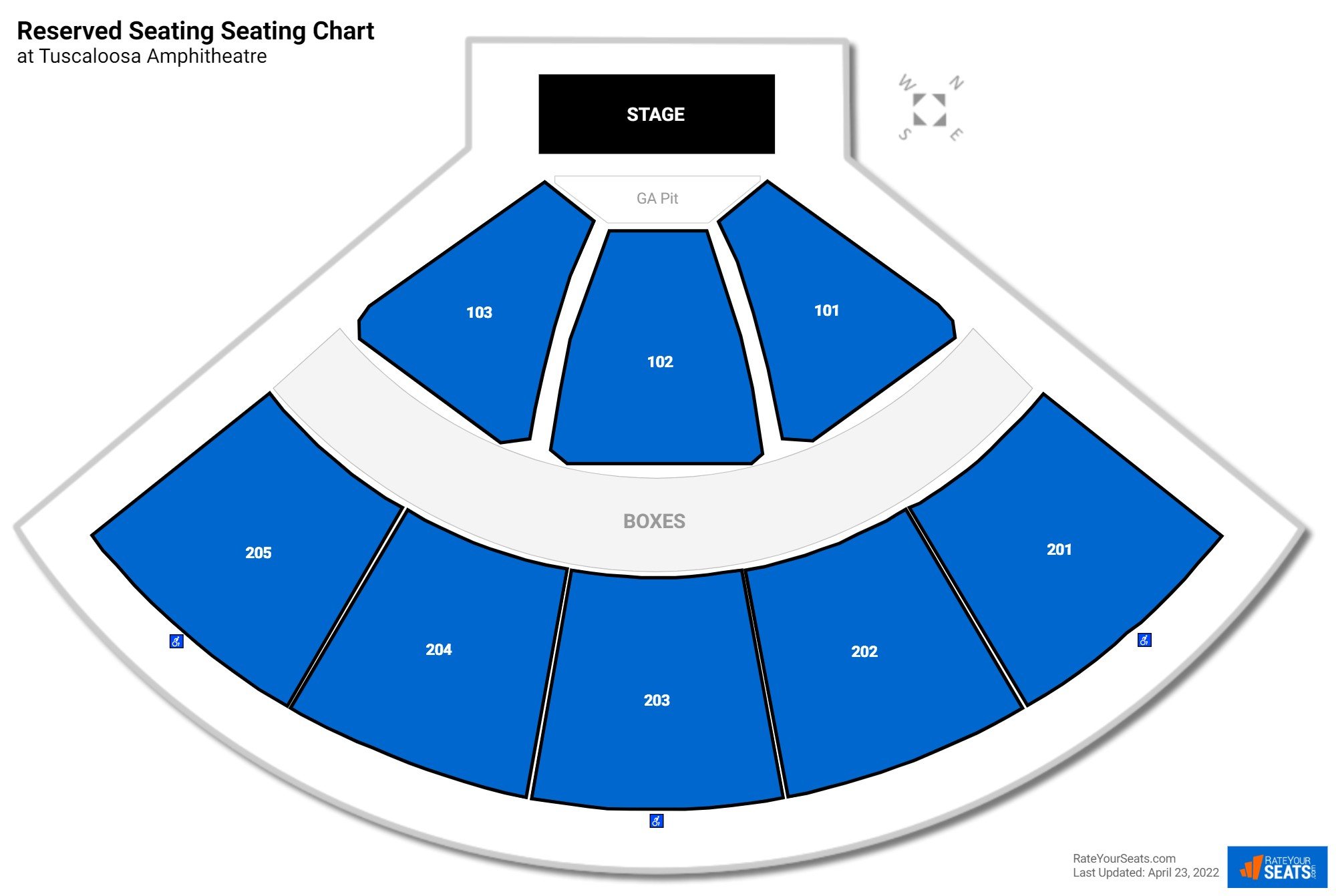 Reserved Seating Sections
More Seating at Tuscaloosa Amphitheatre