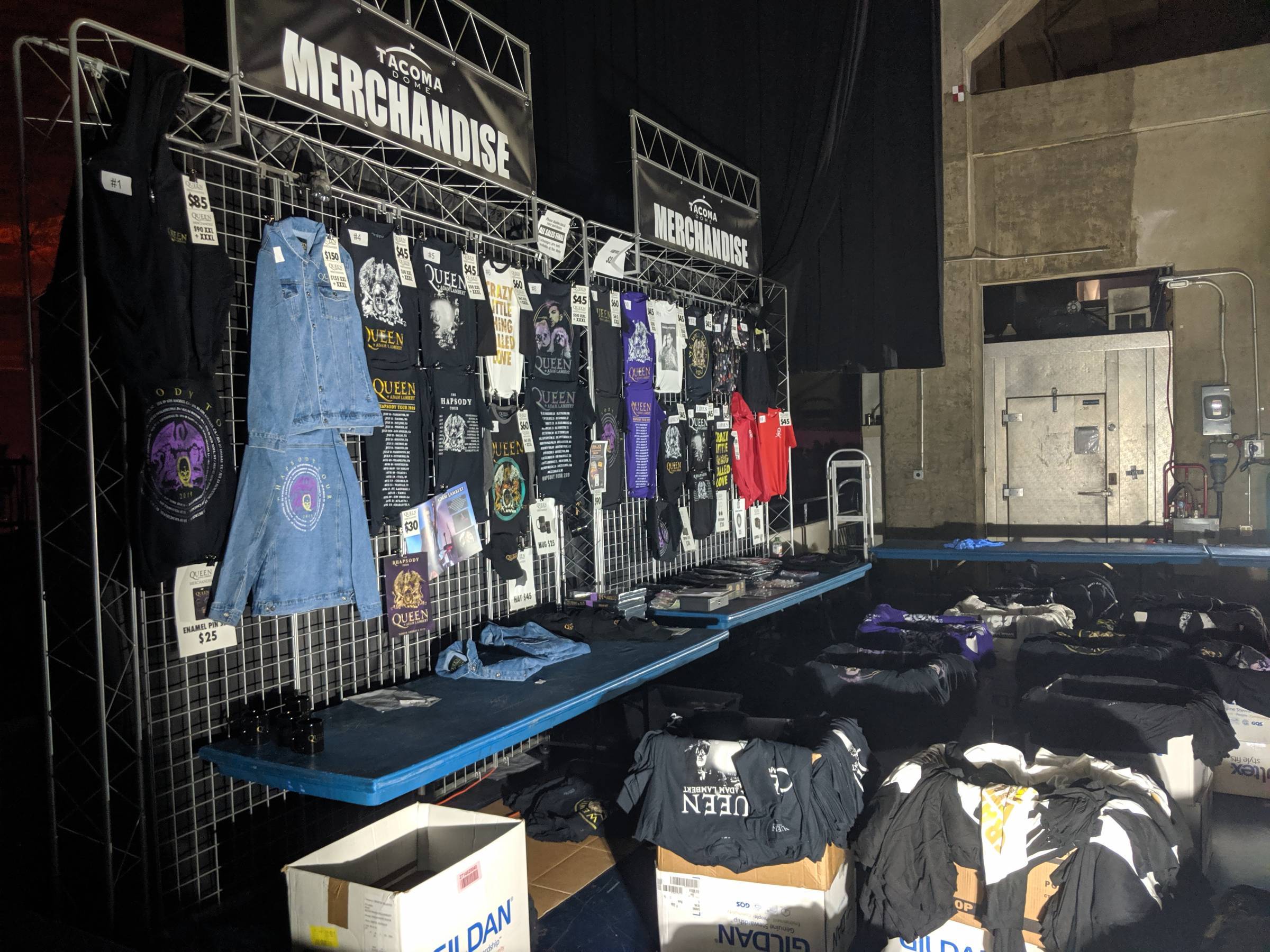 Queen Tour Merchandise
If you are attending a show on The Rhapsody Tour and need to get your hands on some Queen merchandise be sure to arrive around when doors open. Between the time doors opened and the show starting we saw some extremely long lines.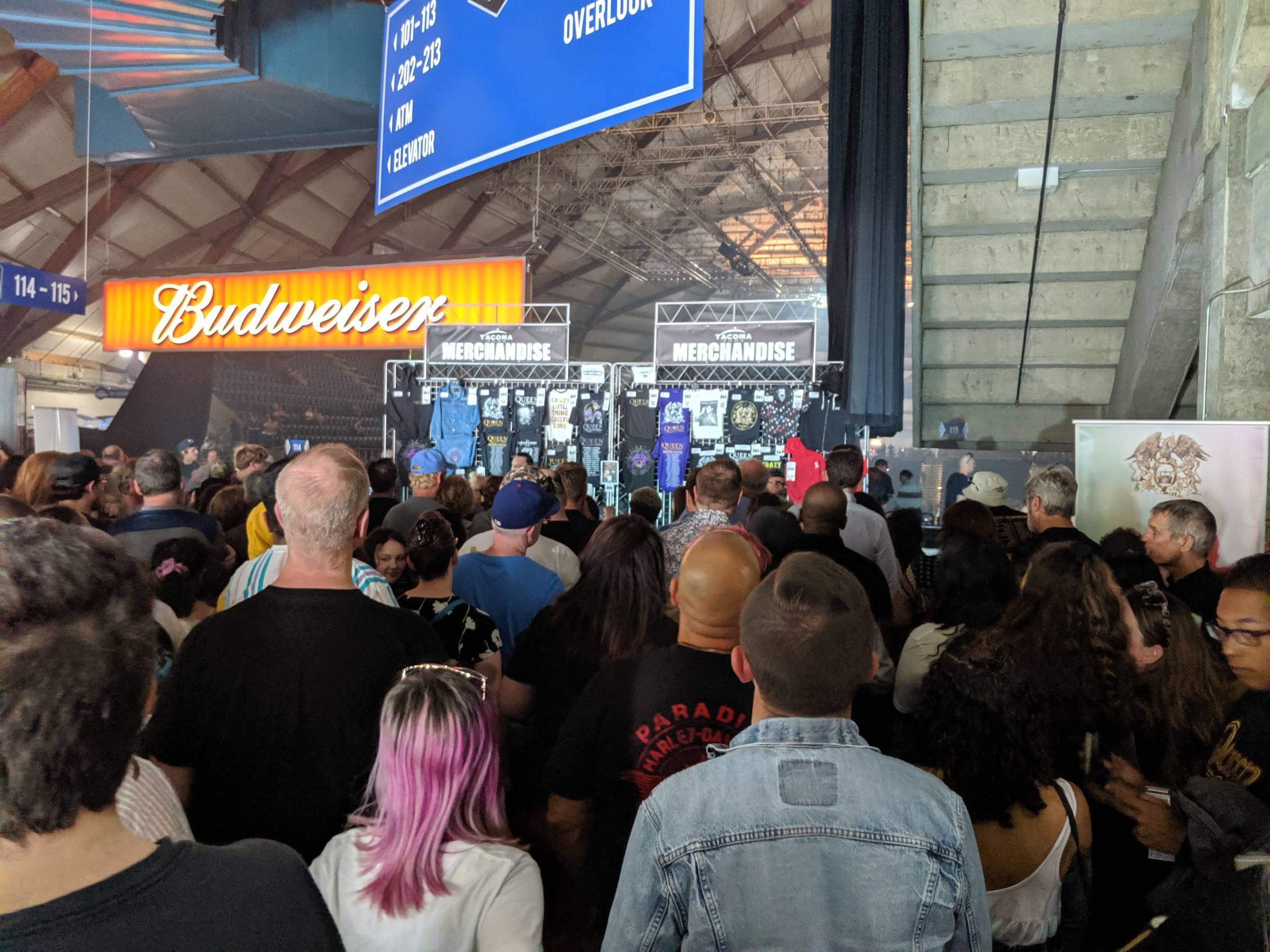 One of the most popular items was the tour t-shirt that sold for $45 which is actually on the cheaper side compared to some of the shows we've seen on tour this year (we're looking at you The Rolling Stones). Still there are some high priced items available for sale. The most expensive item is a Queen jean jacket which will cost you $150.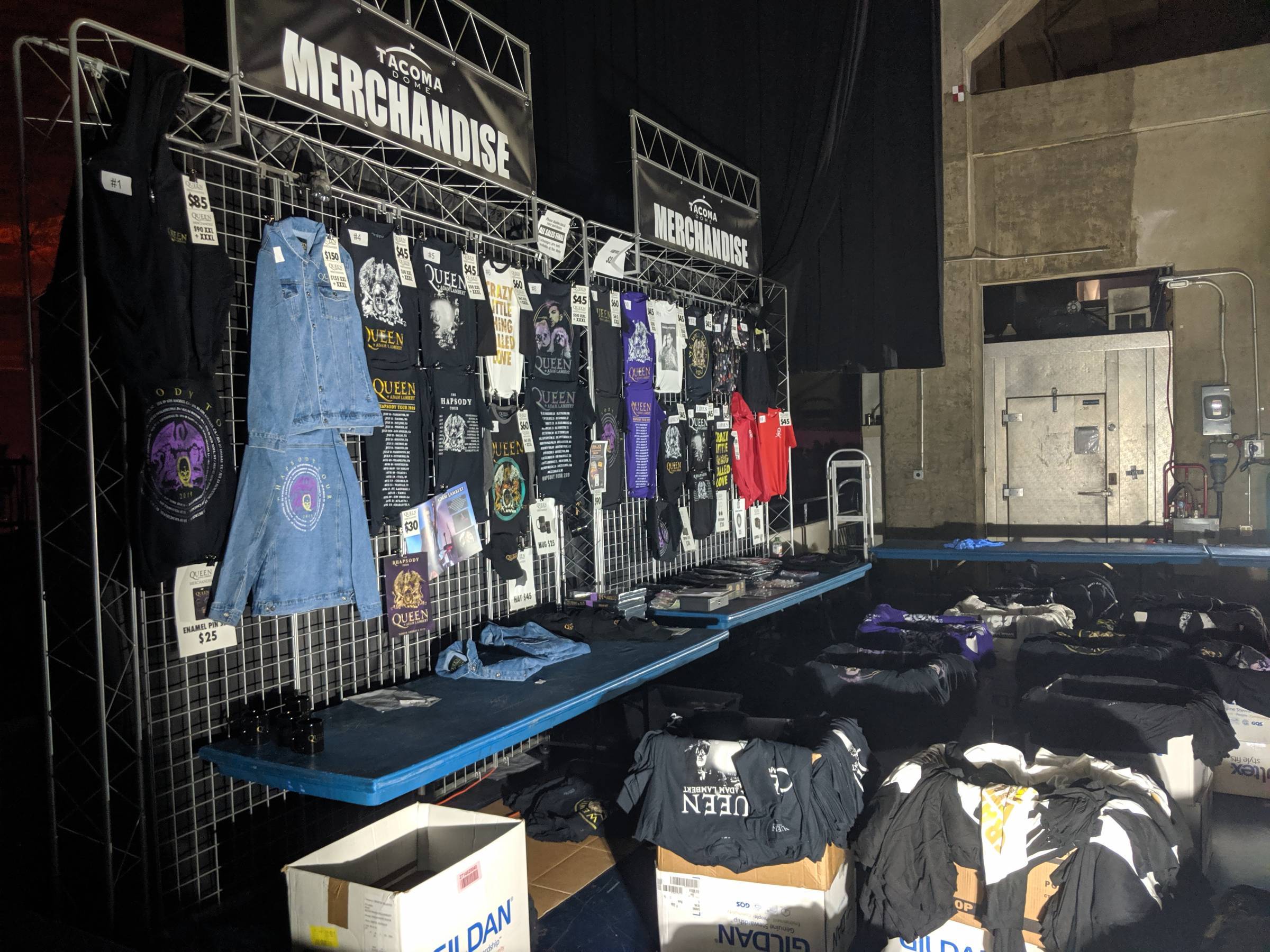 Some of the non-clothing items that were pretty cool was The Rhapsody Tour program which has many cool photos and some information. A keychain, enamel pin, mug, and tote bag round out some of the other collectible items.