Oddball Comedy and Curiosity Festival 2016
The end of summer is near, which can only mean one thing: a little zaniness and craziness from your favorite comics! More than 30 of the world's funniest (and oddest) comedians will take the stage for the once-a-year traveling comedy show presented by Funny or Die. 
Published July 30, 2016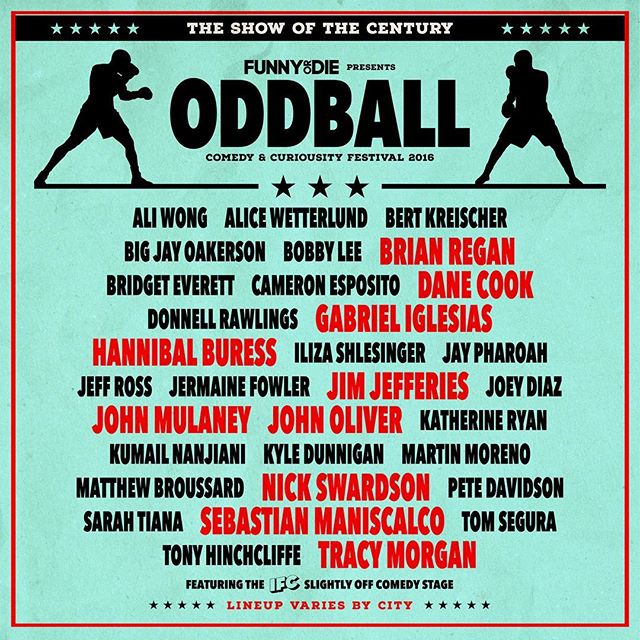 Photo Credit: oddballfest.com
Tour Schedule and Venues
What's the only thing better than laughing your ass off? How about laughing your ass off outdoors! All 21 shows of the late-August to early-October tour are taking place at outdoor amphitheaters. The fun kicks off August 25th in West Palm Beach at the Perfect Vodka Amp (no two drink minimum) and concludes October 2nd in Phoenix at Ak-Chin Pavilion.
Rain or Shine
While many of these amphitheaters feature plenty of covered seating, the least expensive tickets for each show will be found in the un-covered lawn area. Never-the-less, all shows will continue, rain or shine. So if you have one of the cheaper lawn seats and the weather is not cooperating, simply lace up those rain boots, throw on a poncho and don't let a little mud get in the way of a good time.
The Lineup
Photo Credit: Tampa Times

The Oddball Comedy Festival will be using a number of different lineups throughout the tour. In fact, the lineups will shuffle every 1-3 shows, featuring different headliners. One headliner who will be there every night is Sebastian Maniscalco. The Chicago-born comic will perform at all 35 shows, and will be joined by other big names, including Dane Cook, Nick Swardson (CA shows), Brian Regan and Gabriel Iglesias. When purchasing tickets for the show in your area, be sure to study the event title for a full list of headliners.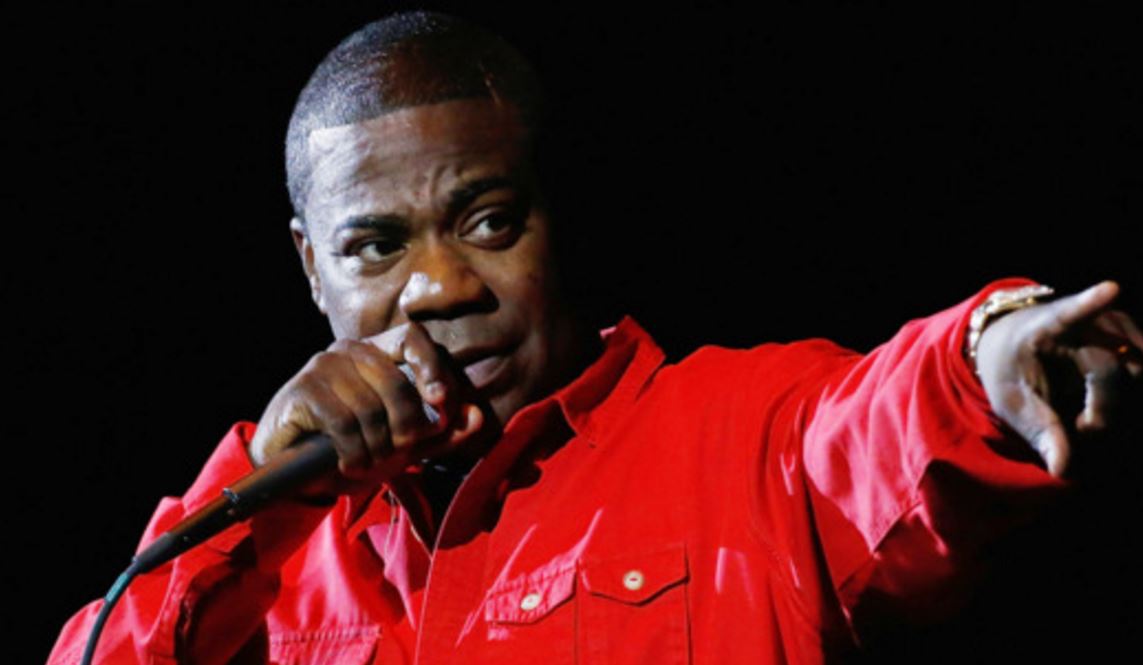 Photo Credit: Chicago Tribune
The most anticipated show of the tour may very well be the September 8th show in New Jersey. Former 30 Rock star Tracy Morgan will be making his lone appearance on the tour for the Thursday night show at PNC Bank Arts Center. Morgan, who has battled a long road to recovery following a near-fatal accident, will be performing just an hour away from his Bronx stomping grounds
Full Lineup
Ali Wong
Alice Wetterlund
Bert Kreischer
Big Jay Oakerson
Bobby Lee
Brian Regan - Headliner
Bridget Everett
Cameron Esposito
Colin Jost
Dane Cook - Headliner
Donnell Rawlings
Gabriel Iglesias - Headliner
Hannibal Buress - Headliner
Iliza Shlesinger
Jay Pharoah
Jeff Ross - Headliner
Jermaine Fowler
Jim Jefferies -- Headliner
Joey Diaz
John Mulaney - Headliner
John Oliver - Headliner
Josh Wolf
Katherine Ryan
Kumail Nanjiani
Kyle Dunnigan
Martin Moreno
Matthew Broussard
Michelle Wolf
Nick Swardson - Headliner
Pete Davidson
Sarah Tiana
Sebastian Maniscalco - Headliner
Tom Segura
Tony Hinchcliffe
Tracy Morgan - Headliner
---

Tickets for all shows are available now at RateYourSeats.com or through the T!ckets App