Game of Thrones Live Concert Experience
One of the most popular HBO TV series of all-time may be coming to a city near you. But you won't be seeing the cast on the big screen or on stage. Instead, Game of Thrones composer Ramin Djawadi will be taking fans on an immersive live music experience journeying through the world of Game of Thrones. 
Published August 12, 2016
Photo Credit: amaliearena.com
Venues
The Game of Thrones Tour will begin February 15th, 2017 in Kansas City, MO, and conclude April 2nd in Portland. Along the way, fans will be treated to the show's score which will incorporate scenes from the show and imagery that has never been seen before.
All shows will be at major indoor arenas, including Madison Square Garden and the United Center in Chicago. Although the trend in 2016 has been to perform multiple concerts in a single city, the GOT Tour will move swiftly through the United States and Canada, playing just a single performance at each venue. As a result, the best tickets for each show are expected to sell fast.
Stage Setup
Because the concert promises a 360 degree experience unlike any other - and uses a full orchestra and choir - the stage setup is completely customized.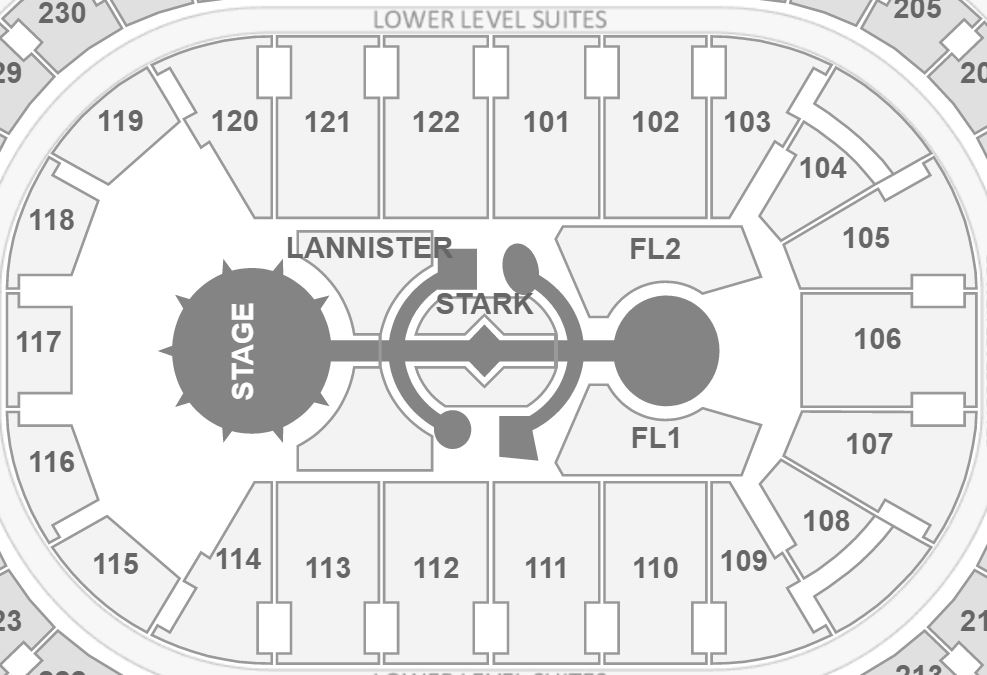 Unlike traditional end-stage concerts, tickets will be available all around the arena seating bowls. Typically, this is known as a full house setup. But instead of a stage being set up on the middle of the floor, a main stage will be set up on one end of the arena. The stage then extends with a catwalk through the crowd towards the back of the arena floor before leading into another larger stage.
Stark and Lannister Tables and Floor Seats
The best and most desirable seats for the Game of Thrones Tour will be the tables set up on the floor. These VIP tables will serve food and drink and are divided into the Lannister and Stark houses. On the television show, these are two of the most powerful Great Houses - and absolute bitter rivals.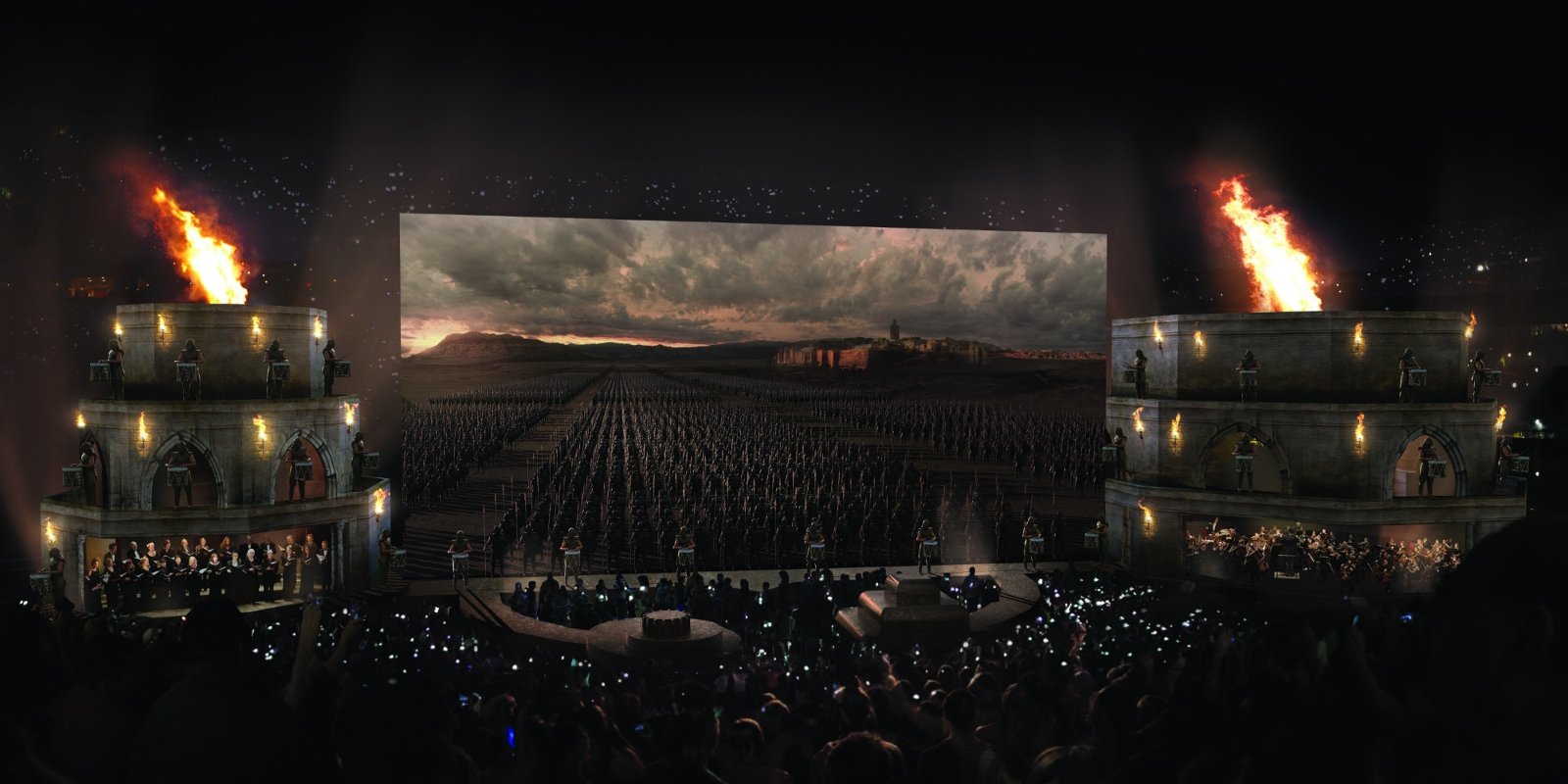 In addition to premium service and being the closest seats to the main stage, the table seats come with additional perks. Among these perks is an opportunity for a QA and photo opportunity with GOT composer Ramin Djawadi. Ticketholders will also have access to the Great Hall Lounge where they'll be able to take a photo on the Iron Throne and explore other memorabilia and costumes from the show.
For fans with non-table floor seats, all seating will be reserved on folding chairs and special amenities/access will not be included with the price of your ticket.
GOT Concert Ticket Prices
The tour is expected to sell out in most cities, creating a heavy demand for secondary tickets. When buying from the box office, these are the listed face values:
$39.50 - Upper Level Seating
$59.50 - Second Level Seating
$79.50 - Some Lower Level Seating
$99.50 - Some Lower Level Seating + Non-Table Floor Seats
$495.00 - Table Seating on the Floor
---

Tickets for all shows are available now at RateYourSeats.com or through the T!ckets App