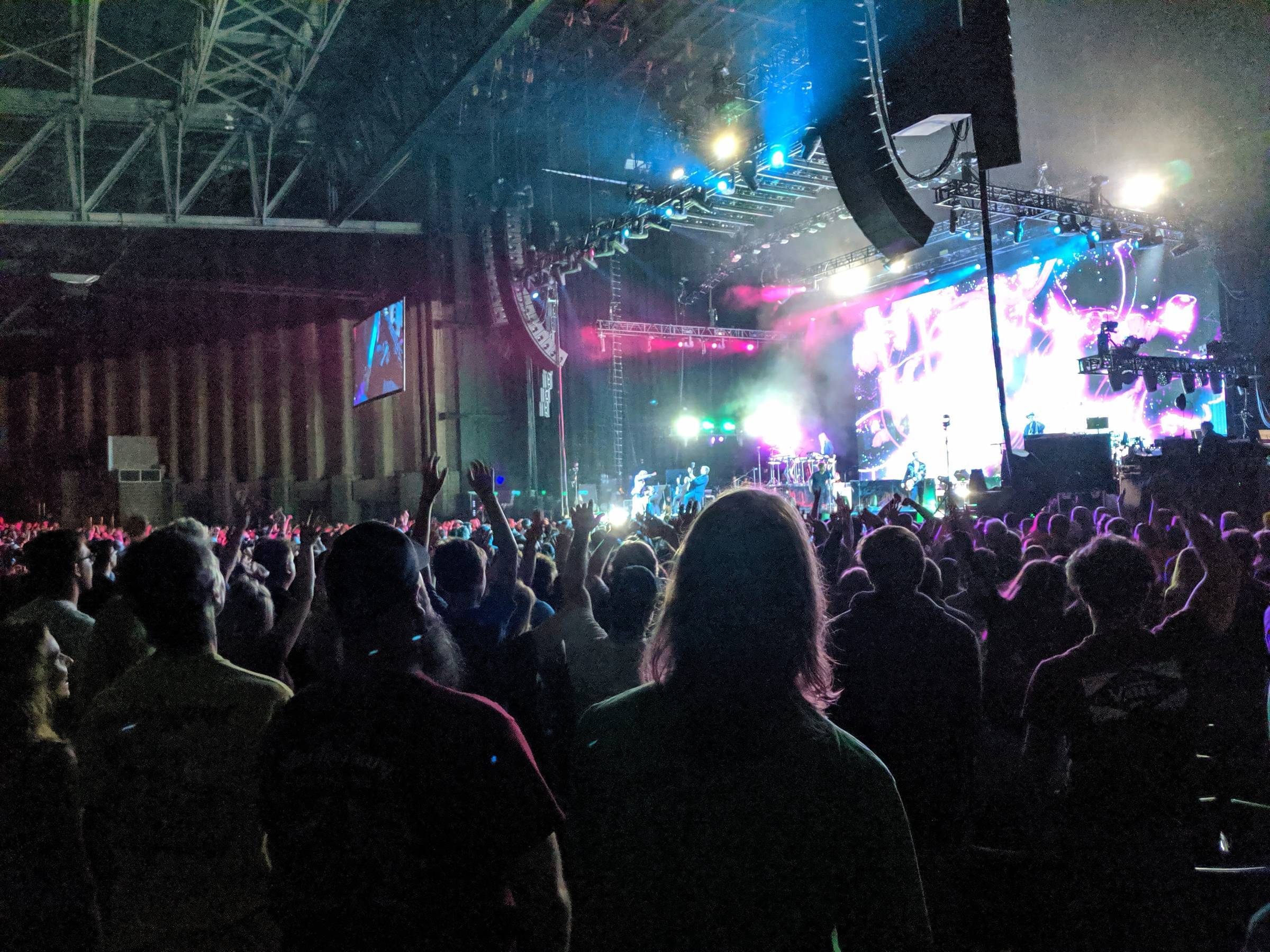 The Night Running Tour Takes Off
The Night Running Tour kicked off on Thursday night in Vancouver, WA just outside of Portland at Sunlight Supply Amphitheater. The bill featured co-headliners Beck and Cage the Elephant with special guests Spoon and Starcrawler.
The night and tour kicked off shortly after 6PM local time with American punk rock group Starcrawler. The relatively new group played for about 30 minutes in a head-banging rock set. For a group trying to make it, they made the most of their set. Fans were still lingering the concourse or finding their seats at this point of the night. This tour surely won't be a taking off point for the group, but they were able to fill the opener roll.
Special guest, Spoon, were up next and this is when the night of music seemed to take off. For a band that has been around since 1993, they know how to play all kinds of shows. For The Night Running tour it seems that they have time for about a 50 minute set. The entire set it filled with very entertaining and rythmic rock, perfect for setting the stage. Many fans started to stand as the songs became more recognizable. The first loud cheer of the night came during hit song "The Underdog". From that point on, it was full concert mode at Sunlight Supply Amphitheater.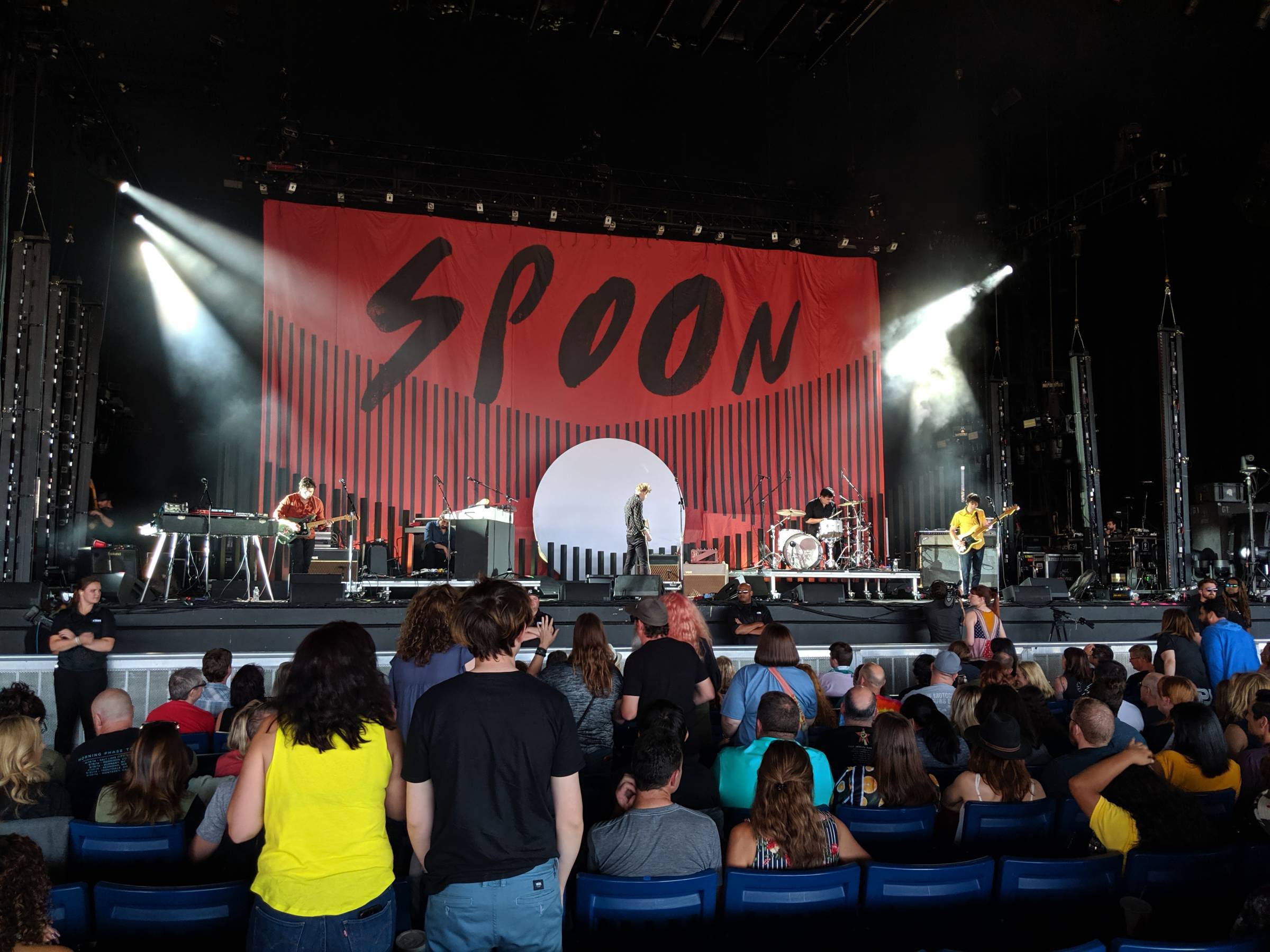 Cage the Elephant followed Spoon. "We want to have the greatest night of our lives with you", guitarist Brad Shultz said to the crowd before ripping into their new song "Broken Boy". Cage the Elephant is well known for their live performances and that is mostly due to fronman, Matt Shultz's, extreme energy. As if a demon was trapped in his body, Matt stormed the stage jerking left and right to the music. His outfit may have been a first in the music world, sporting football compression shorts, skin colored knee pads, a sports bra, and a long red robe. His entire performance seemed to scream "I am who I am", and the setlist reflected this as well. Eleven of the first three songs were from the last two studio albums "Tell Me I'm Pretty" and "Social Cues". To finish off the night, they played more radio hits "Come a Little Closer", "Shake Me Down", and "Cigarette Daydreams". Cage's night finished with fast paced "Teeth" as fire spewed up from the stage by drummer Jared Champion and guitarists Nick Bockrath and Matthan Minster.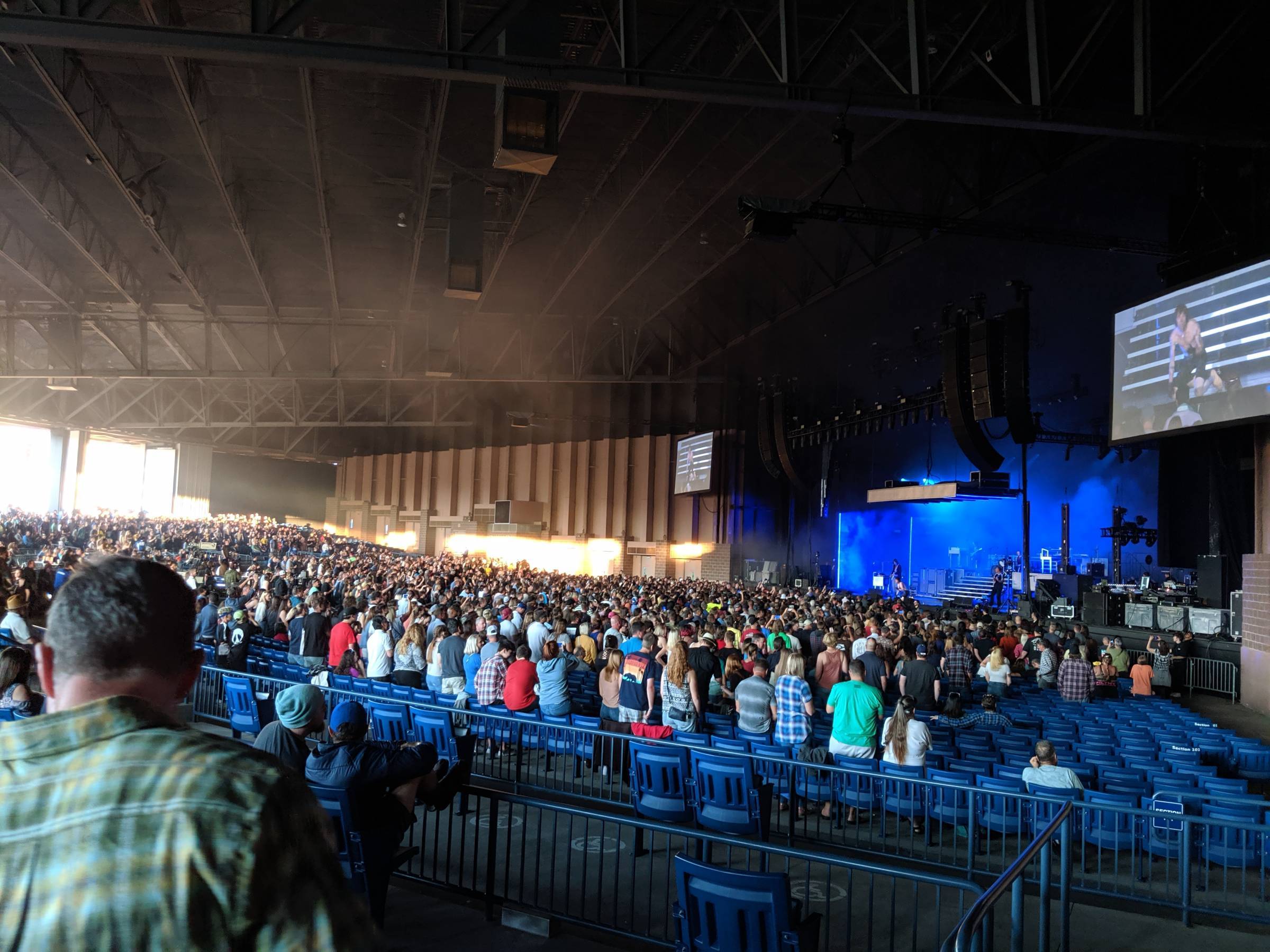 To complete the night of action, Beck took the stage with his large band and big LED screen. To many's surprise, he lead with big hit "Loser". Even though this was a co-headlining set, it seemed as though a majority of the crowd was here for this moment as they stood yelling "Soy un perdedor". Beck is quite the change of pace from Matt Shultz with a much calmer and classic look. He took the stage dressed in stripped sportscoat and green dress shirt. Although his demeanor is calmer than his co-headlining friends he is not afraid to move around the stage. He frequently ditched the mic stand to strut his best dance moves, which are entertaining in their own way. The set featured hits of new and hits of old including "Up All Night", Que Onda Guero", "Devil's Haircut", "Wow", and many more. The party went to a next level for the last song of the night when the group played "Where It's At". During this finale, all stage lighting and lazers take over, confetti fell from the sky, and big metallic balloons bounced over the crowd. There was no encore.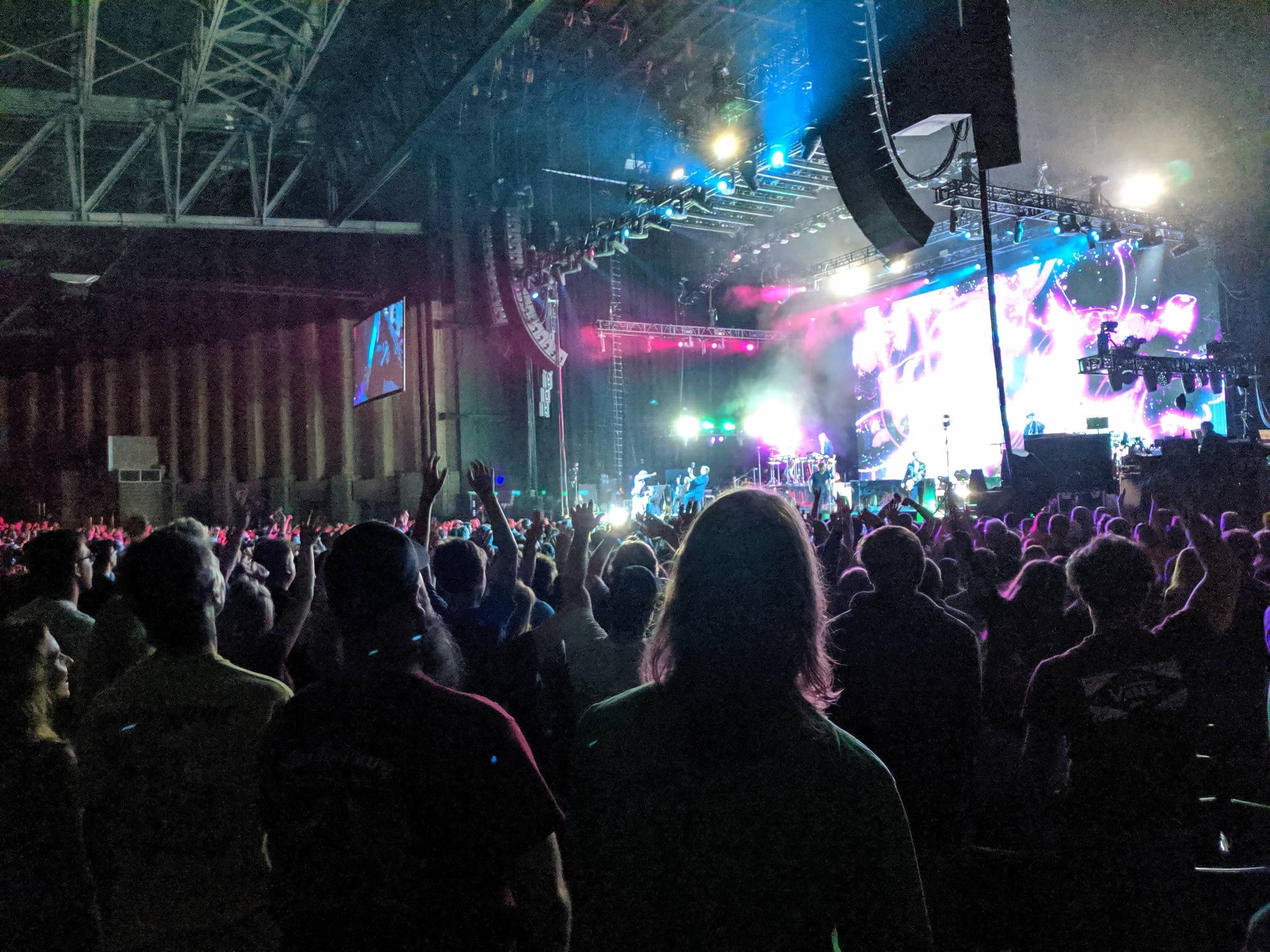 The Night Running Tour seemed to have a successful first night and it lived up to the bill it was set out to be. Although it wasn't a sold out night, the crowd was energized and into the music. Tickets to see Beck and Cage the Elephant are available in most seating locations at all remaining dates.