St. Joseph's Amphitheatre Lakeview Lawn Seats
Features & Amenities
The Lawn at St. Joseph's Amphitheatre is located behind the 300 level. The entire lawn space is general admission, so guests arriving first will have their pick of the best spot on the grass. The most desirable areas are at the front of the lawn or on the left side where you'll get a view of the sun setting over Onondaga Lake.
The roof over reserved seating can block some views of the stage if you are farther back in the lawn. To help alleviate these issues, there are screens set up at the front of the lawn.
Guests are permitted (and encouraged) to bring small lawn chairs, towels and blankets to sit on. Just keep in mind that - unless you have a spot at the front - it is not uncommon for other fans to stand for large portions of concerts at Lakeview Amphitheatre.
Note: These seats are highlighted on the map
Interactive Seating Chart
Lawn Seats Seating Chart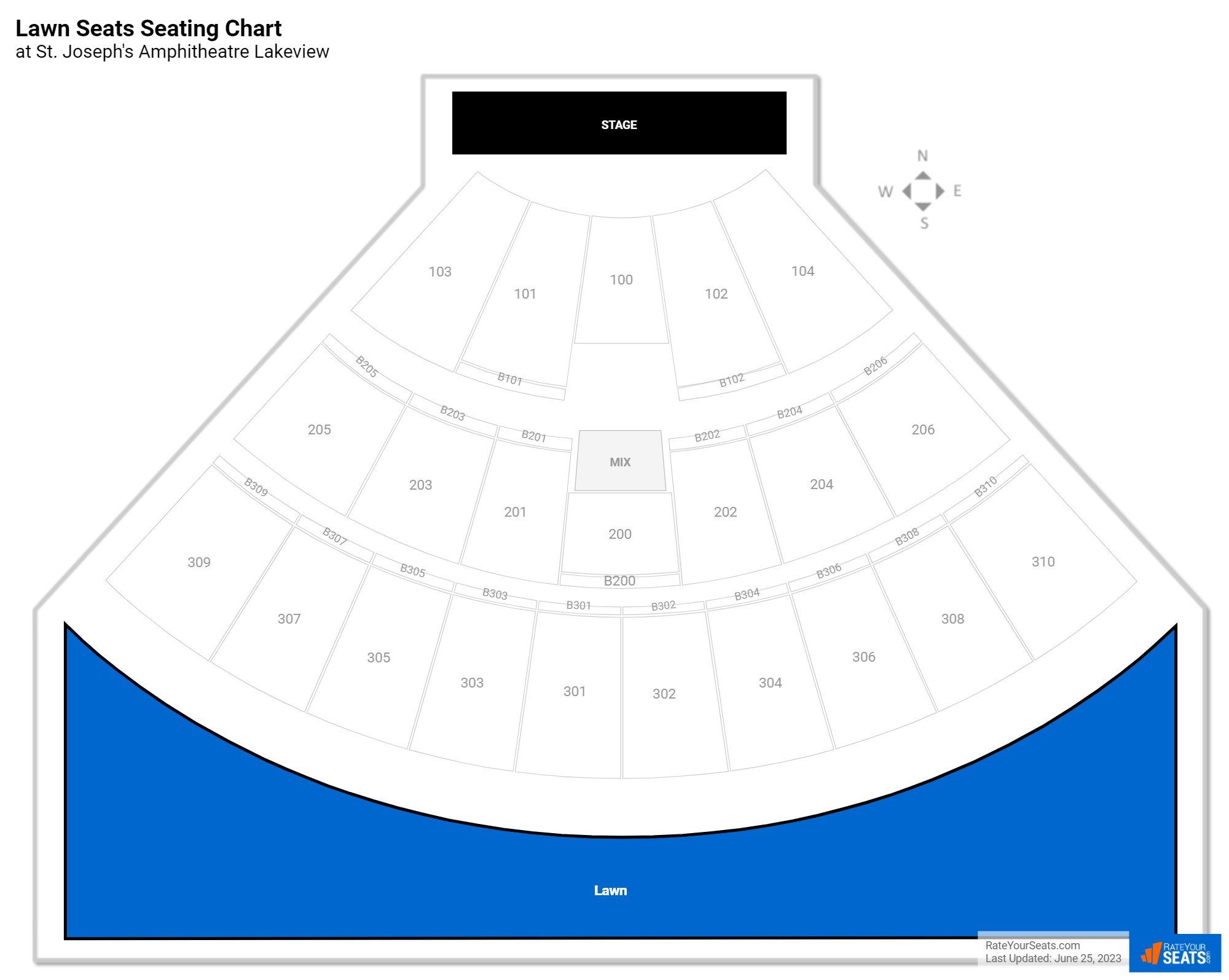 More Seating at St. Joseph's Amphitheatre Lakeview