Skyla Credit Union Amphitheatre Pit Tickets
Features & Amenities
The best seats at Skyla Credit Union Amp are found in the Pit section that butts up against the stage. For most shows this is a general admission area where they are no seats or reserved spaces.
Fans who arrive first will have top choice on where to stand. Most will choose to stand right up against the stage for an unforgettable evening.
While standing for the duration of a concert may not sound appealing, it's a common occurrence even outside of the Pit. The sections behind the Pit are flat so fans often stand to see the stage better. So we think - if you're going to end up standing anyways - may as well stand at the front in the Pit!
For some shows this section is removed and replaced by a reserved seating area with folding chairs.
Note: These seats are highlighted on the map
Interactive Seating Chart
Pit Tickets Seating Chart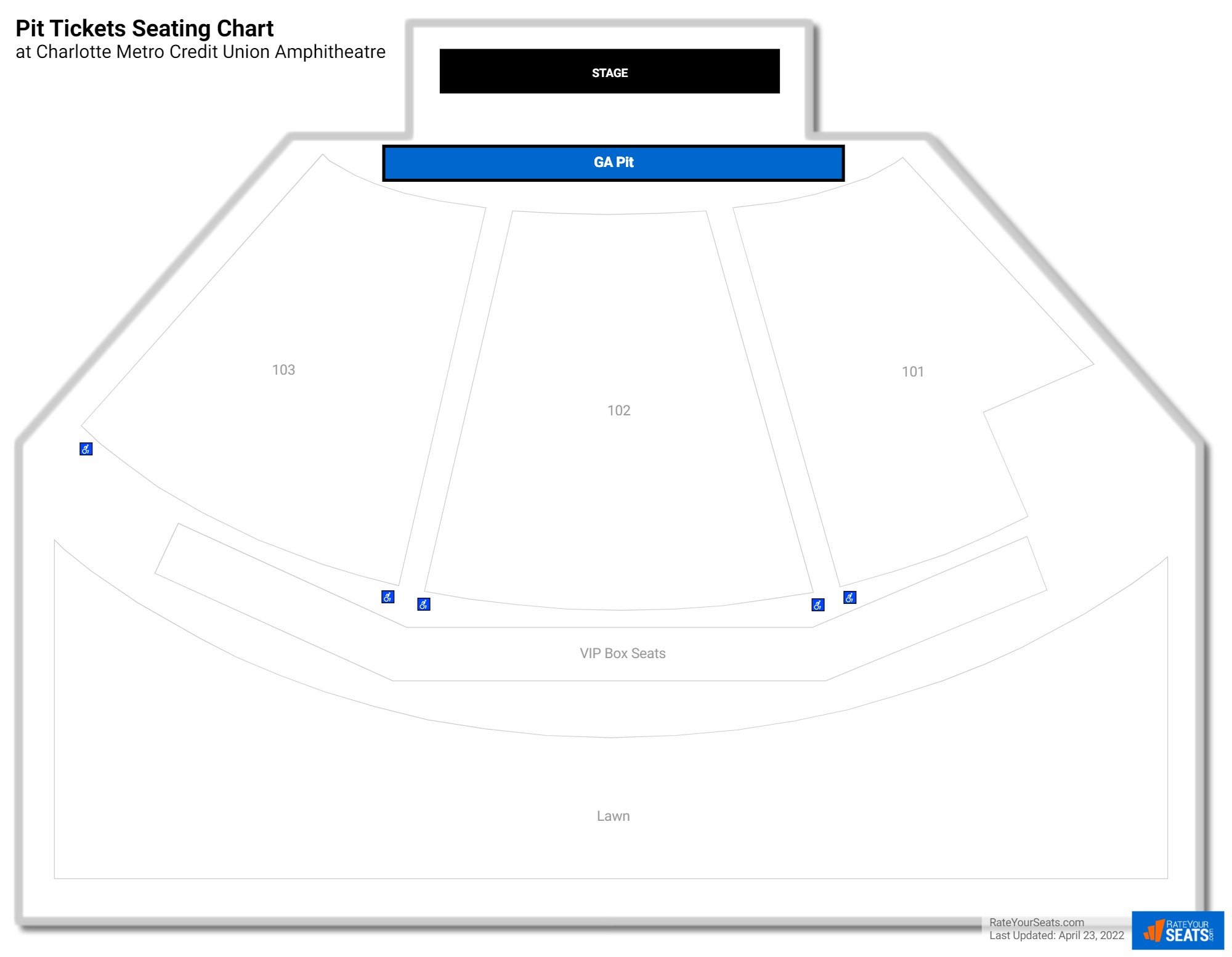 More Seating at Skyla Credit Union Amphitheatre