Visitor Section at Scott Stadium
Designated Visitor Seating at Scott Stadium is scattered throughout the stadium. This includes all of Section 113 and at least some rows in sections 510-524.
Note: These seats are highlighted on the map
Map Highlighting

Entire section is part of this seating zone

Select rows in section are part of this seating zone
Interactive Seating Chart
Visitor Section Seating Chart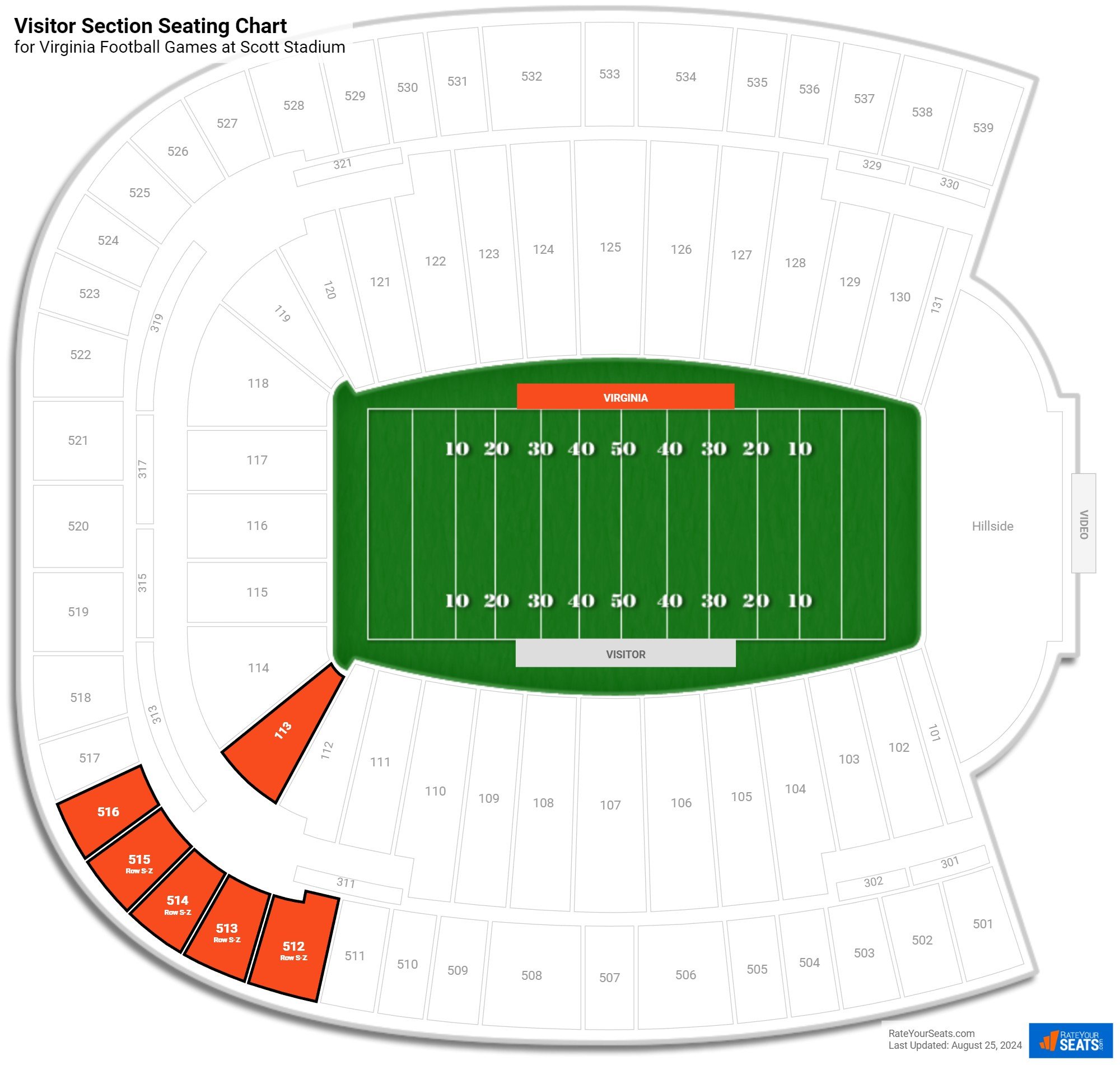 Visitor Section Reviews
Ratings & Reviews From Similar Seats

"If you like football"

(Section 520) - -

Great view of the entire field, if you don't mind sitting in the endzone. I like watching the play develop (like a coach's birds-eye view of the X's and O's). The bench seating is crowded and squished but not completely uncomfortable. The atmosphere is solid, certainly better than places like Ball S...
More Seating at Scott Stadium