Salt River Field at Talking Stick Lawn Seats
Features & Amenities
The Lawn at Salt River Field offers a unique opportunity to view a Major League Baseball game during spring training. The general admission section spans the entire outfield and is open grass for fans to lounge during the game.
What to Expect in the Lawn

While, you won't have an actual seat, many fans bring blankets to sit or lay on in the lawn at Salt River Field. There are plenty of options for concessions in the center field plaza located in between the left and right field lawn sections.
There's a good chance it will be sunny in the lawn sections so be sure to pack some sunscreen. If you forget, don't worry there are typically tow carts in the lawn area that distribute complimentary sunscreen to make your experience that much better.
One of the most exciting elements of a baseball game is the chance to catch a home run. Lawn seats provide an excellent opportunity to catch a home run ball, especially during a game that is less crowded.
Note: These seats are highlighted on the map
Interactive Seating Chart
Lawn Seats Seating Chart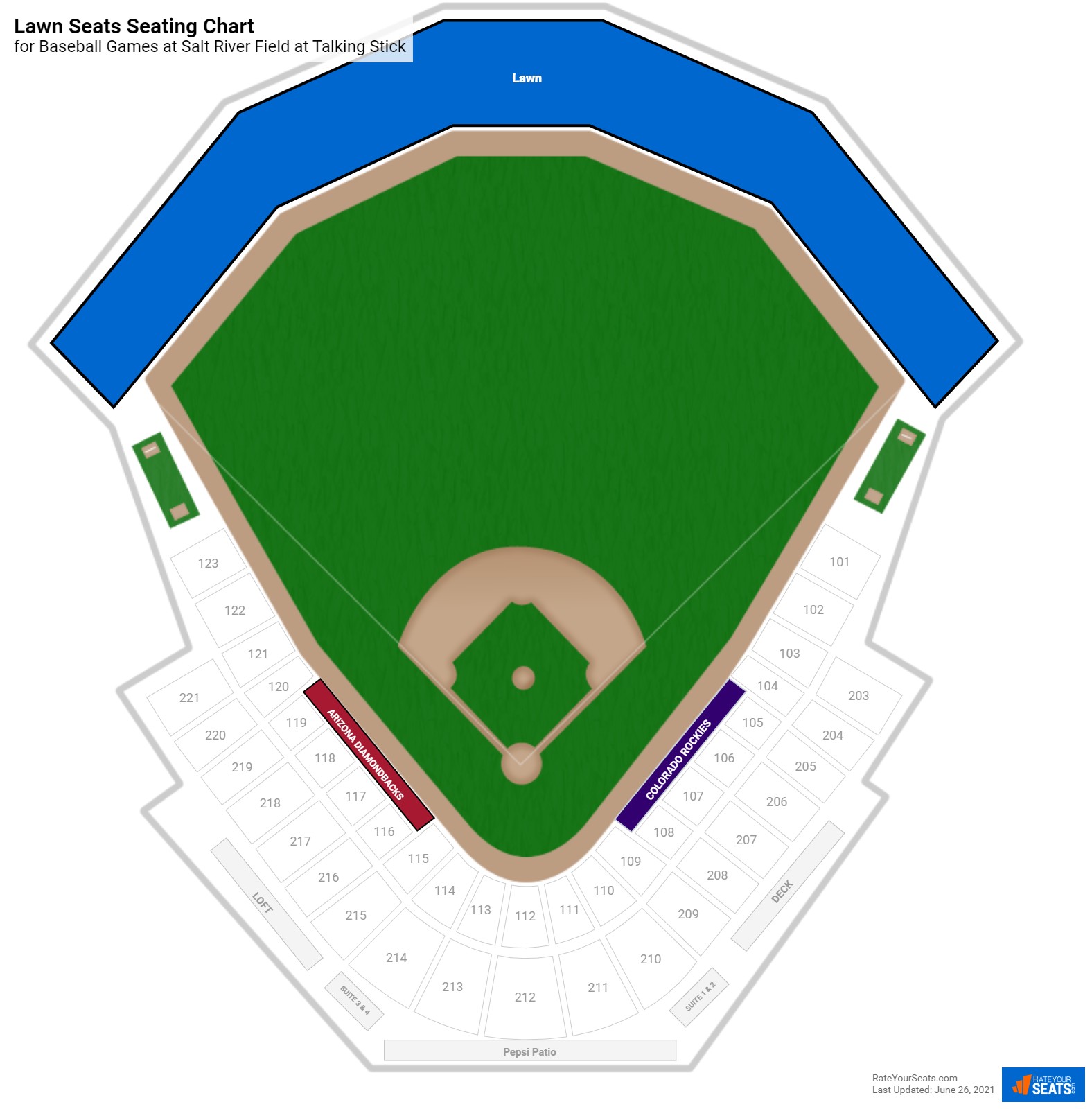 More Seating at Salt River Field at Talking Stick