Ryman Auditorium Center Balcony
Features & Amenities
Besides the seats in front of the stage, the balcony center sections (11-14) are the next best option when looking for tickets to see the Opry at the Ryman or any other show. These seats have perfect views to the stage, fantastic sound, and allow for the historic feel of the theater to come to life. There are no obstructions to worry about here.
Of course, lower rows are more preferable, however the auditorium is small enough that all rows provide great views. The seating is pew style like everywhere else, so don't expect loads of leg room unless you are in row A. To improve the viewing experience, there are large projections on the wall on either side of the stage streaming the performance. Concessions and restrooms are closest to section 14, so keep this in mind if you want to be closer to the exits.
Note: These seats are highlighted on the map
Interactive Seating Chart
Center Balcony Seating Chart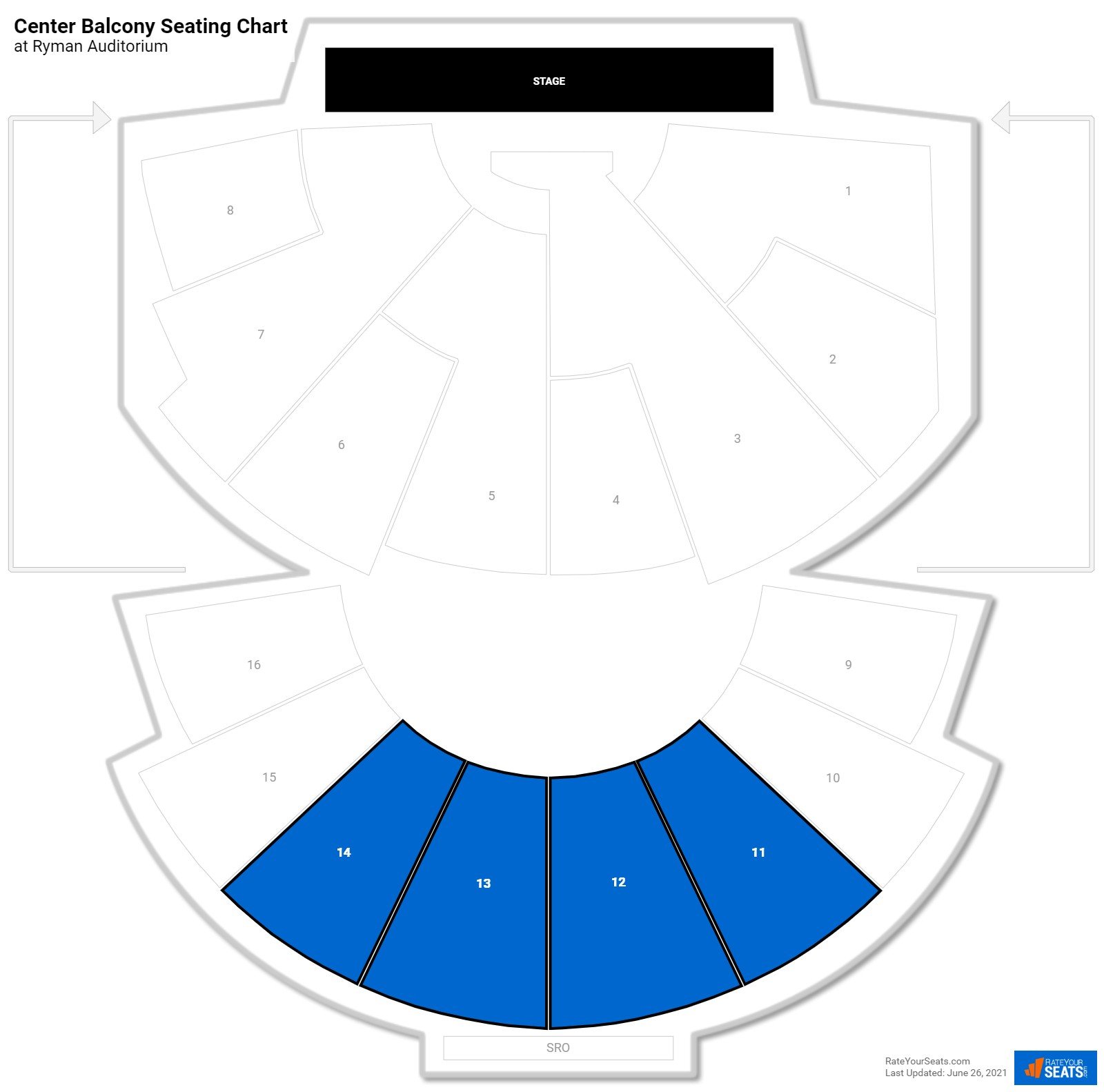 Center Balcony Reviews
Ratings & Reviews From Similar Seats

"Couldn't Be Better"

(Section 13) - -

I don't care what anyone says, the balcony has the best views at the Ryman Auditorium. These seats are even in the last row and I love it. I think the sound is best from up here with the speakers they have and you can see the musicians perfect. The huge projections on either side of the stage are ...
More Seating at Ryman Auditorium