How are the seats arranged on the floor at MTS Centre?
Wondering where Row 3 Seats 1-3 will be located.
Feb 2014
Answered by RateYourSeats.com staff...
In a traditional end stage setup at MTS Centre, most rows in the floor section will have up to 42 seats, with Seat 1 always at the right side as you face the stage, and the higher number seats at the left. For the best center stage views, you will want to have seats 19-24 which keep you right in the middle.
As for Seat 1 in Row 3, this seat will be just 3 rows from the stage for great proximity to the action, and will have you on the right aisle for easy in and out access. However, as you are on the aisle at the far right, these seats will not have the best head on views of the performance.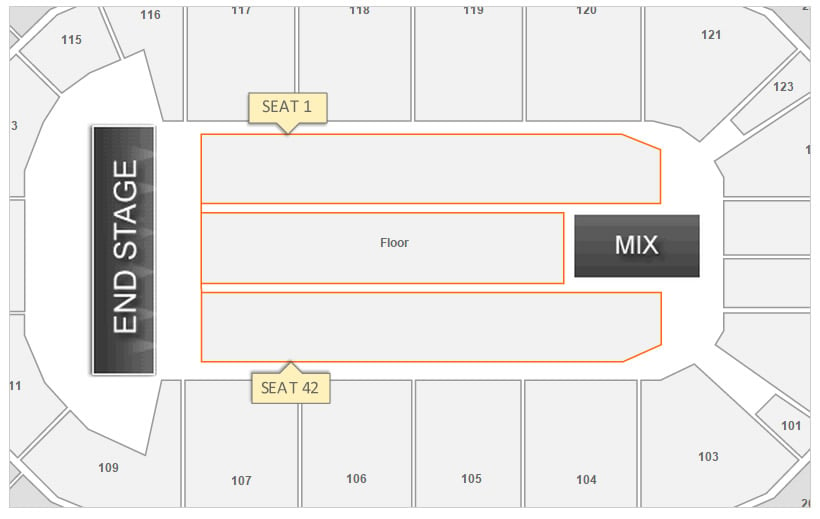 Asked February 03, 2014 for Bruno Mars on Aug 2, 2014
Interactive Seating Chart
Other Popular Seating Choices