Front Pavilion sections at Meadowbrook are actually below the stage and only rise slightly as you move further away. This can cause issues for smaller fans (as you mentioned) - especially when others are standing.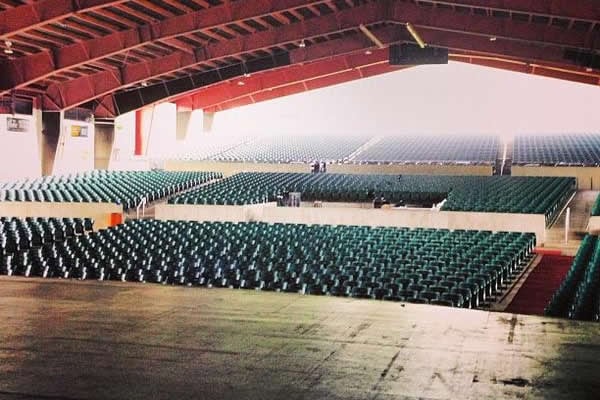 Photo adapted from Foursquare user Jack B.
The R5 concert has a unique setup where there is no standing Pit and Pavilion sections 1A-1C extend all the way to the stage with Row 1 right up against the stage. Thus, buying tickets in Row 1 will alleviate concerns with seeing around taller fans. If these tickets are out of your price range, keep in mind this particular show is aimed at a younger crowd, so you should expect a fair number of other smaller children who your daughter should be able to see over.
Other seats with more rise are found in Pavilion 3 (sections 3A-3E), though these are much farther away from the stage.