Pompano Beach Amphitheatre Lawn Seats
Features & Amenities
The Lawn Section at Pompano Beach Amphitheatre stretches across the entire back of the venue. The Lawn is very wide, but very narrow. Lawn seats with the best views will be behind section B in the center. However, this area will be pretty crowded. Sitting behind sections A and C in the lawn will offer a slightly worse view depending on how far you are to the east or west. Either way, do your best to be by the front for the best views.
The Lawn section is at the very top of the venue. Picture the show taking place beneath you as you are on a hill. All of the reserved seats are tiered meaning that each row is on top of each other. The lawn is not tiered. Therefore, if you aren't in the front of the narrow lawn section, you risk not having a good view because you will be standing directly behind someone.
Although the section is called "lawn", the section is made of concrete. You are allowed to bring in a blanket or seat cushion to sit on. However, there will be very limited room to sit in the section. We'd recommend going into the concert expecting to stand depending on how crowded it is. Being able to sit or lay is possible, but not always guaranteed.
Note: These seats are highlighted on the map
Interactive Seating Chart
Lawn Seats Seating Chart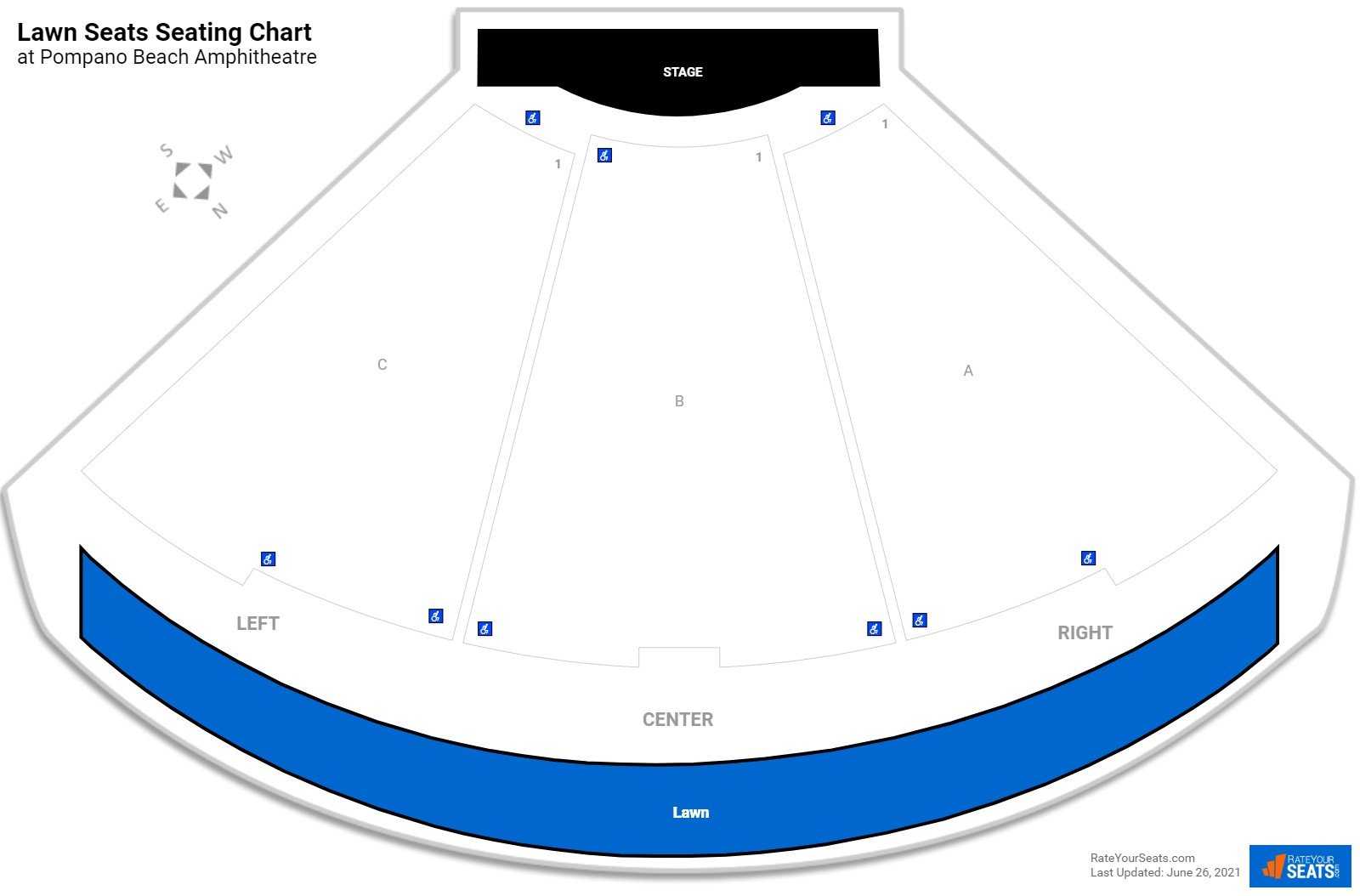 More Seating at Pompano Beach Amphitheatre