Visitor Section at Oklahoma Memorial Stadium
Visitor seating at Oklahoma Memorial Stadium is located in different areas on the east side of the field. This is the visitor side of the field and is also the sunnier side.
Visiting team fans can sit in the back of sections 226-228 and 233-235 in the Upper Deck on the East sideline.
In the lower level, the back few rows of sections 19-22 are typically reserved for visiting fans.
Note: These seats are highlighted on the map
Map Highlighting

Select rows in section are part of this seating zone
Interactive Seating Chart
Visitor Section Seating Chart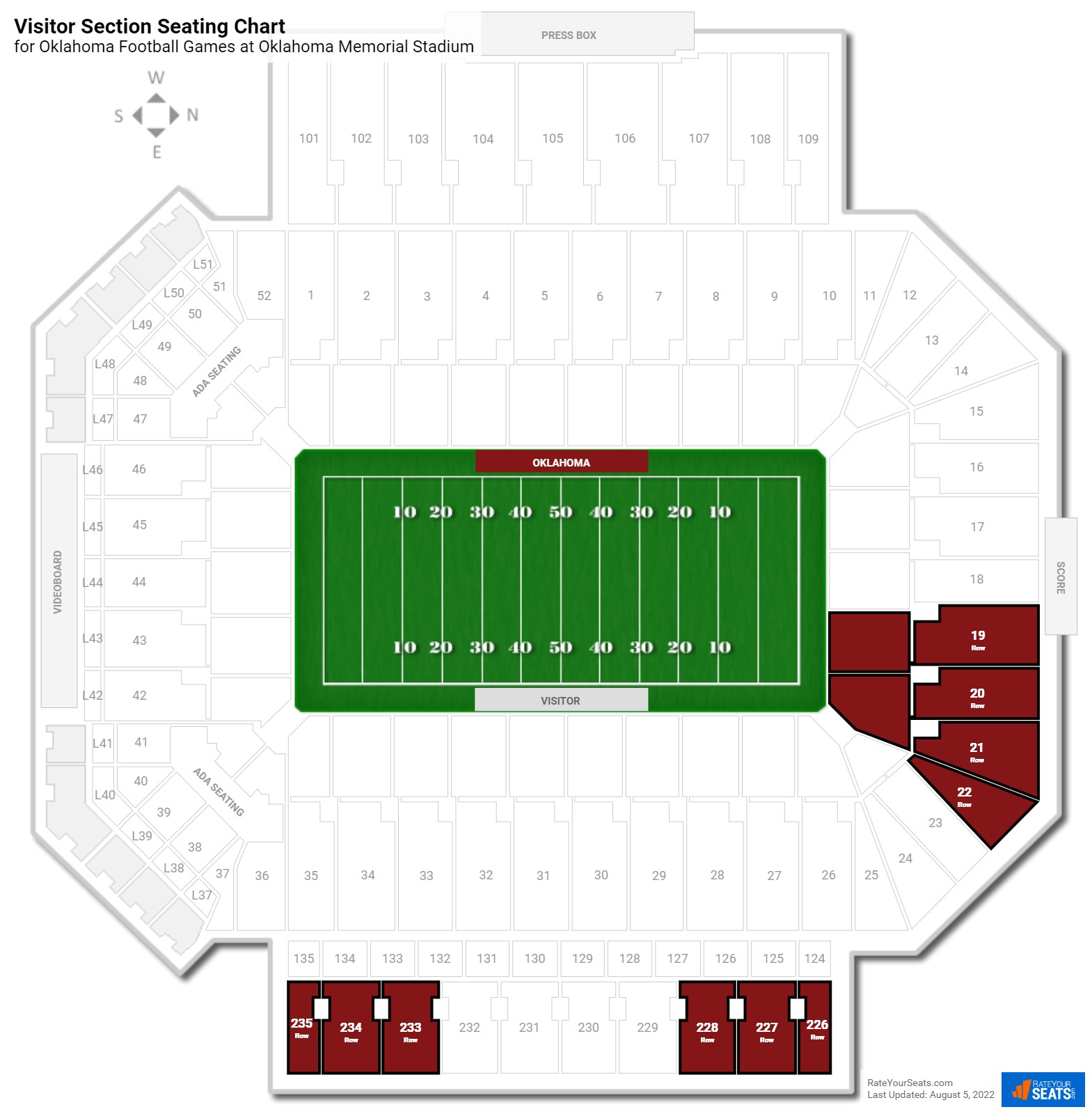 Visitor Section Reviews
Ratings & Reviews From Similar Seats

"Great view and good amount of space"

(Section 227) - -

These seats are chairbacks and not benches. They allow for more space and comfort throughout the game. The walk is a little long but the view and shorter lines for food and bathroom is worth it!! Go sooners!

"West sun for first 2 hours"

(Section 228) -
More Seating at Oklahoma Memorial Stadium