Memorial Stadium (Illinois) Balcony Sideline
Features & Amenities
Balcony seating is home to the highest and furthest views among the nonpremium seating sections at Memorial Stadium. The sideline perspective provides a good viewing position, and from the second tier, fans will have an elevated perspective which allows them to see all areas of the field.
The east balcony sections are much larger than the west side with as many as 40 numbered rows of seating, and entry tunnels at Row 16. On the opposite side, sections have only 14 rows of seating, making it easier for quick trips to the concourse.
The last rows of the west balcony seats will also see some overhead coverage provided by the 77 Club, Suites, and Press Box located just above.
Note: These seats are highlighted on the map
Interactive Seating Chart
Balcony Sideline Seating Chart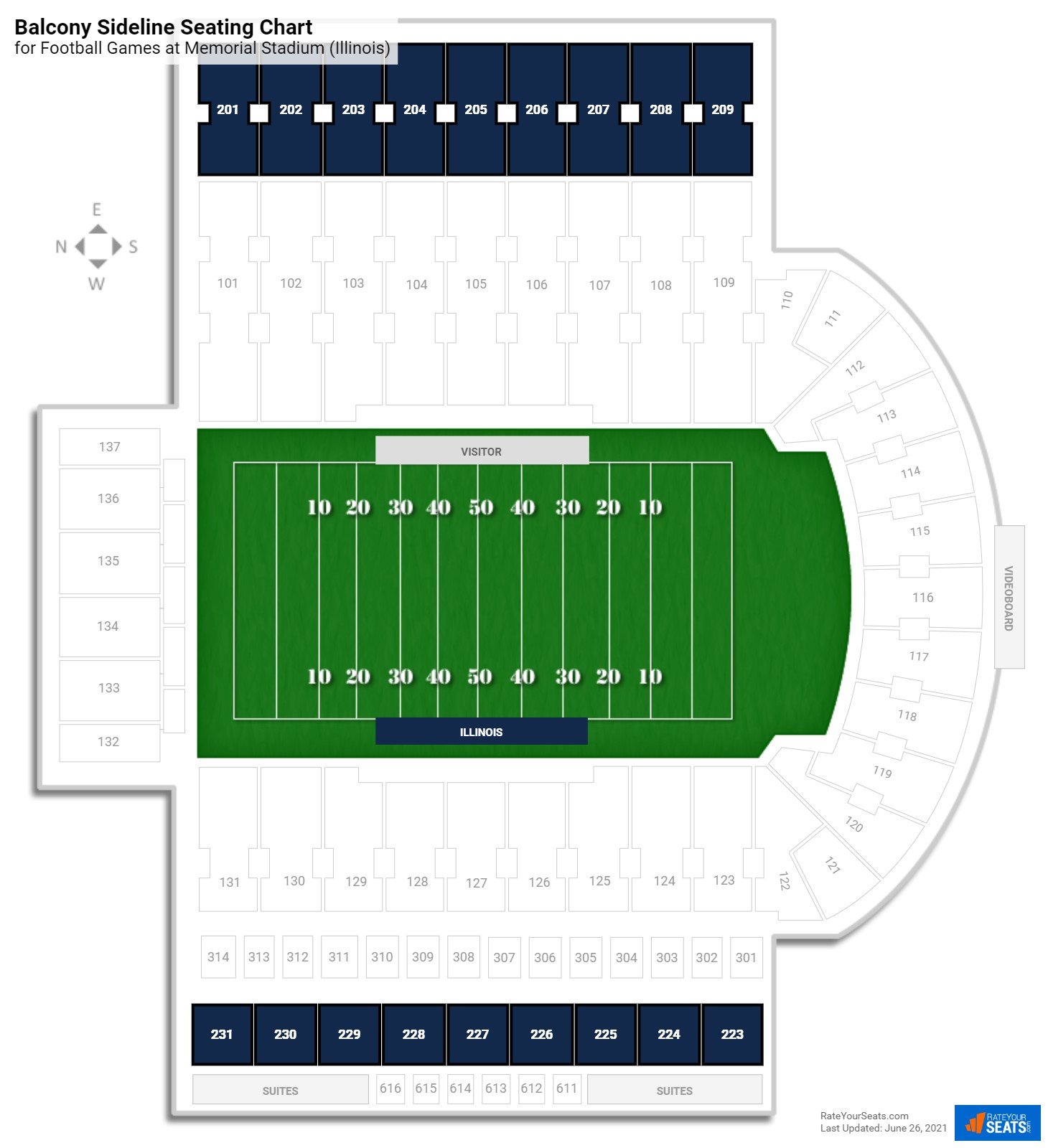 Balcony Sideline Sections
More Seating at Memorial Stadium