Nordecke at Lower.com Field
Features & Amenities
Supporters sections at Lower.com Field are called the Nordecke and are located in sections 124-130. The Columbus Crew have some of the most passionate fans in all the MLS and many choose to sit here for Crew matches. These sections are unreserved general admission meaning there are not assigned seats.
Nordecke Seating

Instead of seats, these sections have bench seating located behind a railing for fans stand behind has they cheer, chant, and wave flags. Although there are benches to sit on, fans looking to sit and enjoy the game in peace should look for reserved seating.
For Crew games, the rows closest to the pitch tend to fill up first. The supporter sections are the steepest at Lower.com field, so the fans wanting views close to the field should arrive early.
Note: These seats are highlighted on the map
Interactive Seating Chart
Nordecke Seating Chart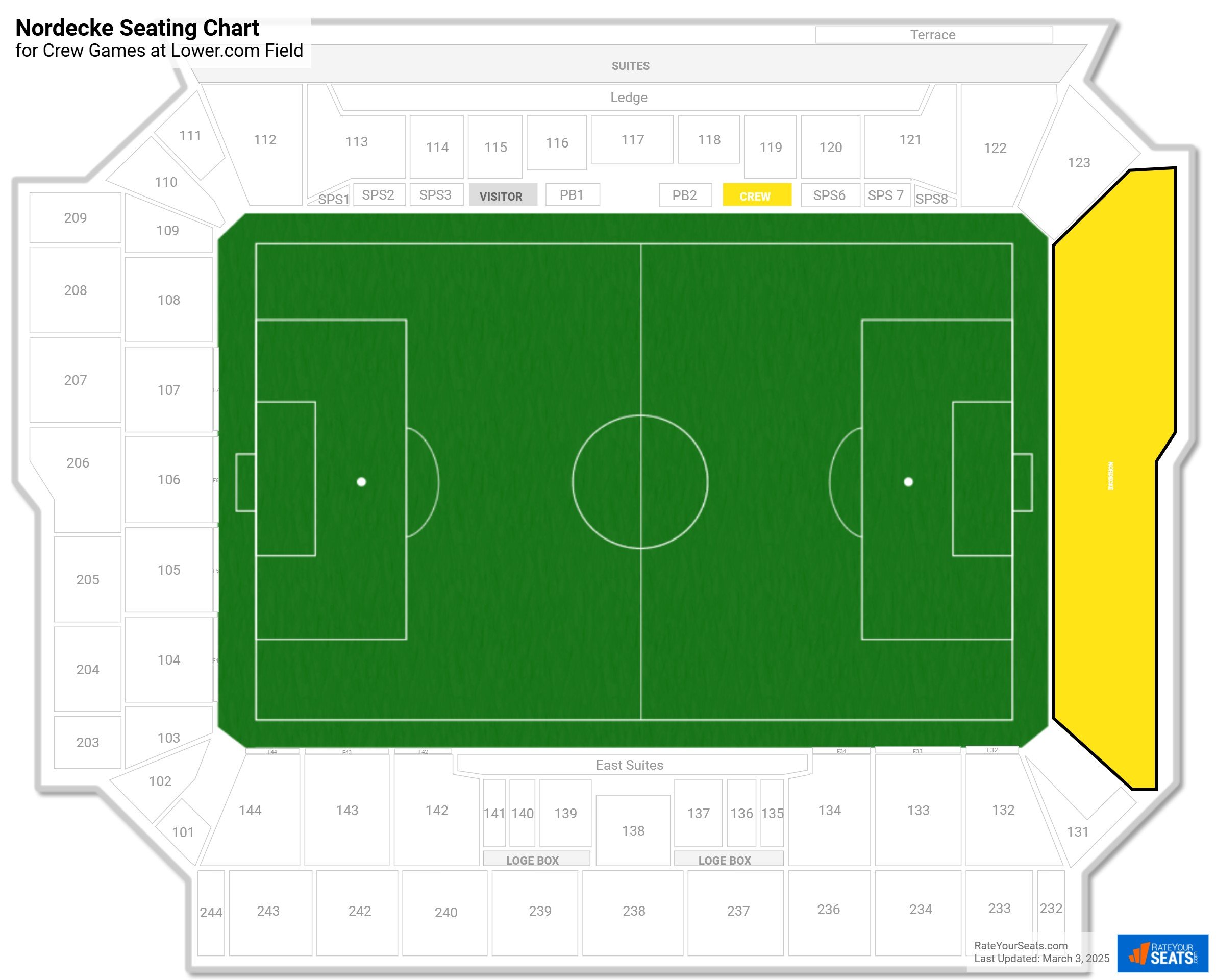 More Seating at Lower.com Field