Lambeau Field Seats with Backs
Chairback Seats
Seats with backs at Lambeau Field are at a premium. While the stadium has undergone major renovations, there are still a number of areas where fans sit on benches instead of a typical stadium seat.
Here's where to find comfortable seats at Lambeau:
All Indoor Club Seats are padded with a cupholder and a chairback
All seats in the Champions Club will have chair back style seating
All seats on the sideline in the Outdoor Club (403-435) are chairs with backs
Outdoor seats in the new South endzone feature a stadium chair with a back
Note: These seats are highlighted on the map
Interactive Seating Chart
Seats with Backs Seating Chart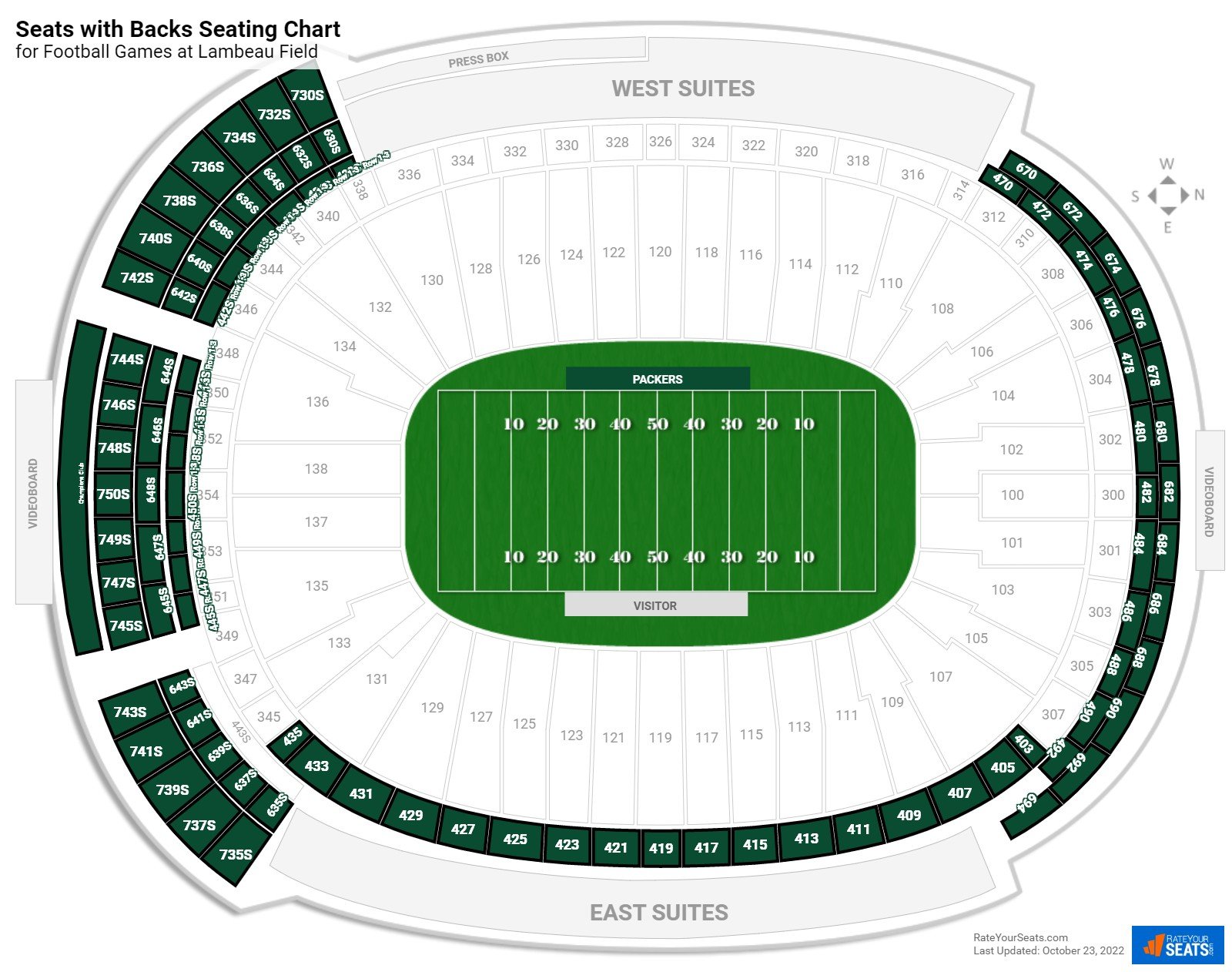 Seats with Backs Reviews
Ratings & Reviews From Similar Seats

"Great view"

(Section 446S) -

"Great Views...Great Food...Great Time!"

(Section 446S) - -

Great views & awesome Lambeau experience. The food was great but most of the hospitality of the staff was outstanding!

"The Most Perfect Seats at Lambeau Field"

(Section 419) - -

There really isn't much more to say about these seats other than that they were perfect. For watching the game, these were the best seats I've ever had at an NFL game. Never for a moment did I wish I was watching at home so I could have had a better look at a play. These were at the fifty yardline, ...
Seats with Backs Sections
More Seating at Lambeau Field