Lambeau Field Seats with Backs
Chairback Seats
Seats with backs at Lambeau Field are at a premium. While the stadium has undergone major renovations, there are still a number of areas where fans sit on benches instead of a typical stadium seat.
Here's where to find comfortable seats at Lambeau:
All Indoor Club Seats are padded with a cupholder and a chairback
All seats in the Champions Club will have chair back style seating
All seats on the sideline in the Outdoor Club (403-435) are chairs with backs
Outdoor seats in the new South endzone feature a stadium chair with a back
Note: These seats are highlighted on the map
Interactive Seating Chart
Seats with Backs Seating Chart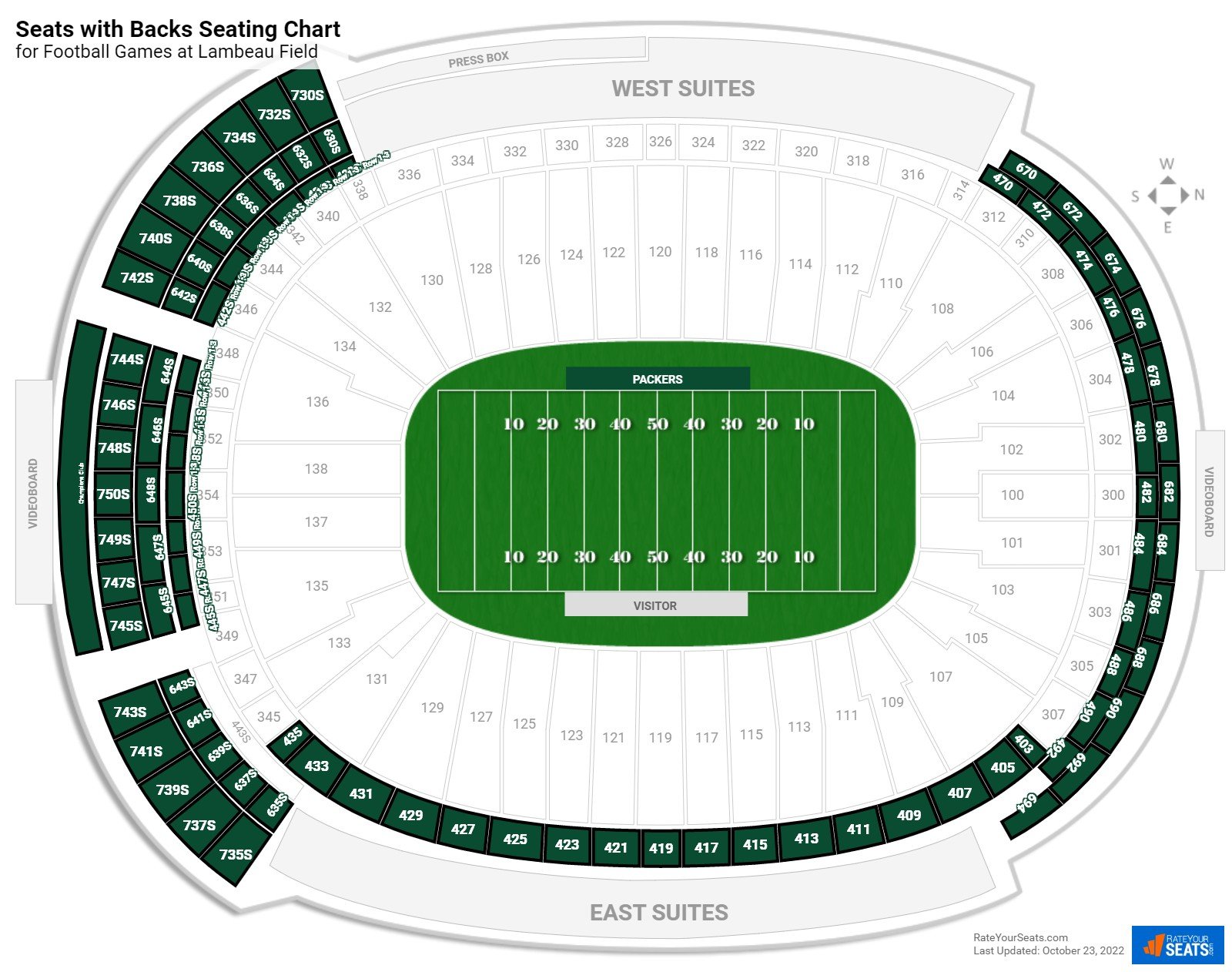 Seats with Backs Reviews
Ratings & Reviews From Similar Seats

"Luxury seats"

(Section 690) -

"Great view"

(Section 446S) -

"Great view of entire field, square in the middle of the goalposts, rain proof (awning)!"

(Section 750S) - -

Although these are high up in the end zone. You can see the plays develop anywhere on the field. This row makes it under the awning so you're not going to get rained on (from overhead). Easy access in and out, to concessions, and restrooms. I would sit here again, but you have to like a higher up vi...
Seats with Backs Sections
More Seating at Lambeau Field