Visitor Section at Kroger Field
For Kentucky football, visiting team fans typically sit in the following areas:
Rows 34 and higher in sections 201-211
Sections 12 and 13 in the north west corner of the stadium
Note: These seats are highlighted on the map
Map Highlighting

Entire section is part of this seating zone

Select rows in section are part of this seating zone
Interactive Seating Chart
Visitor Section Seating Chart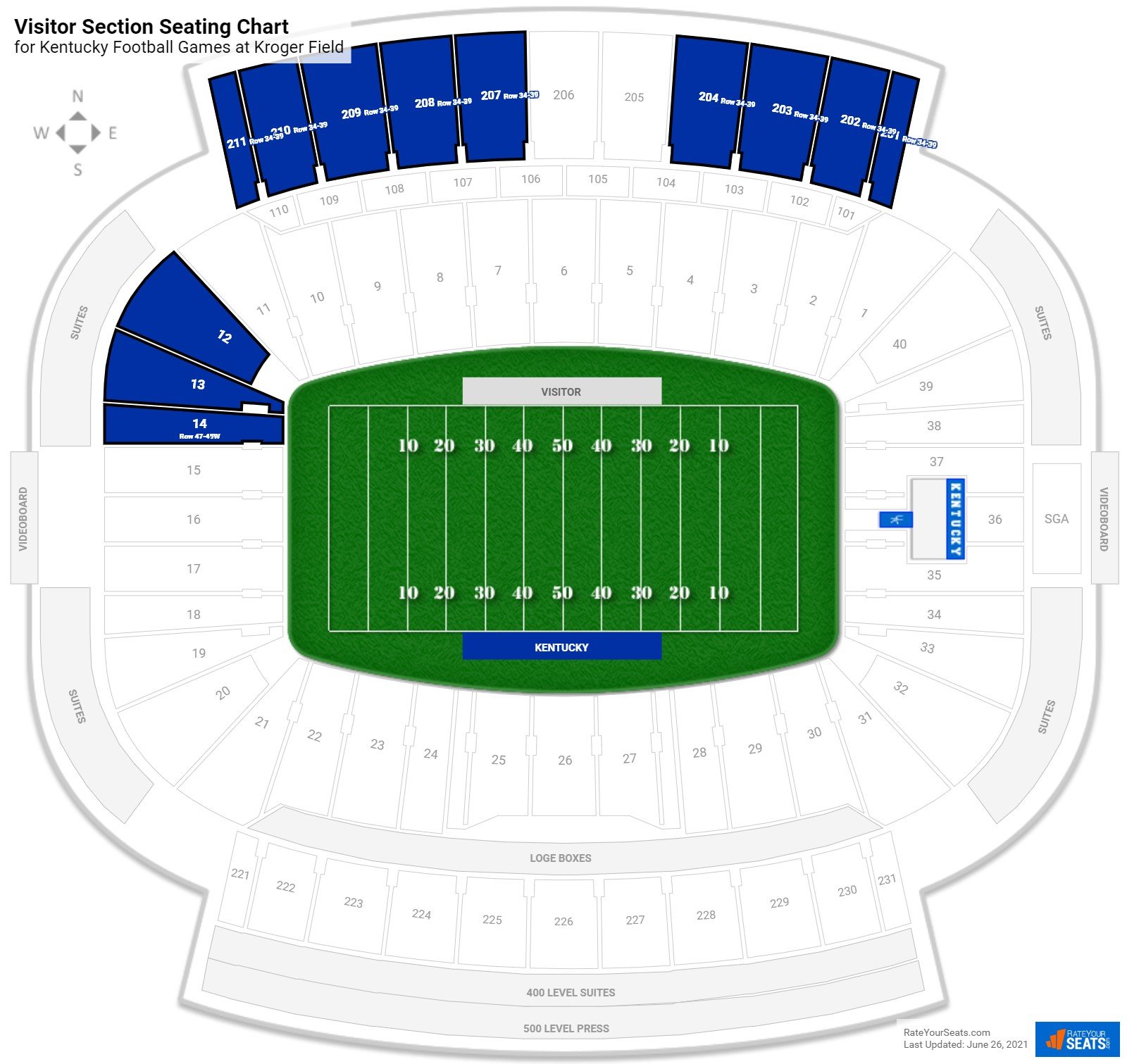 Visitor Section Reviews
Ratings & Reviews From Similar Seats

"Pretty good seats, Kroger field is LOUD"

(Section 208) - -

Attended Kentucky vs Tennessee on November 6th, 2021. The crowd was LOUD, the fans were really into the game. The benches are relatively comfortable for being bench seating, with decent size between them and having seat backs. The view of the field is good for both endzones from this seat, as you ar...
More Seating at Kroger Field