John Paul Jones Arena Upper Level
Features & Amenities
On the UVA basketball seating chart, sections 301-315 are known as Upper Level seats. These are the largest sections in the arena and guests should pay close attention to the row when purchasing tickets.
The first four rows in the Upper Level are commonly labeled Prime Upper Level Seats. This rows are labeled A-D and are below the section entrance. These seats offer incredible elevated views - especially from the sideline.
If you can't find tickets in the Prime seats, we still recommend purchasing tickets in the lowest row possible. Some Upper Level sections have nearly 30 rows of seats.
Additional Upper Level Notes

Rows are labeled A-Z, then continue with double-letter rows (e.g.: AA, BB)
Accessible/wheelchair seating is available behind row D in sections 301-304
Sections 301 and 302 are part of the UVA student section
Sections 316-319 are disconnected from the upper seating area
Note: These seats are highlighted on the map
Interactive Seating Chart
Upper Level Seating Chart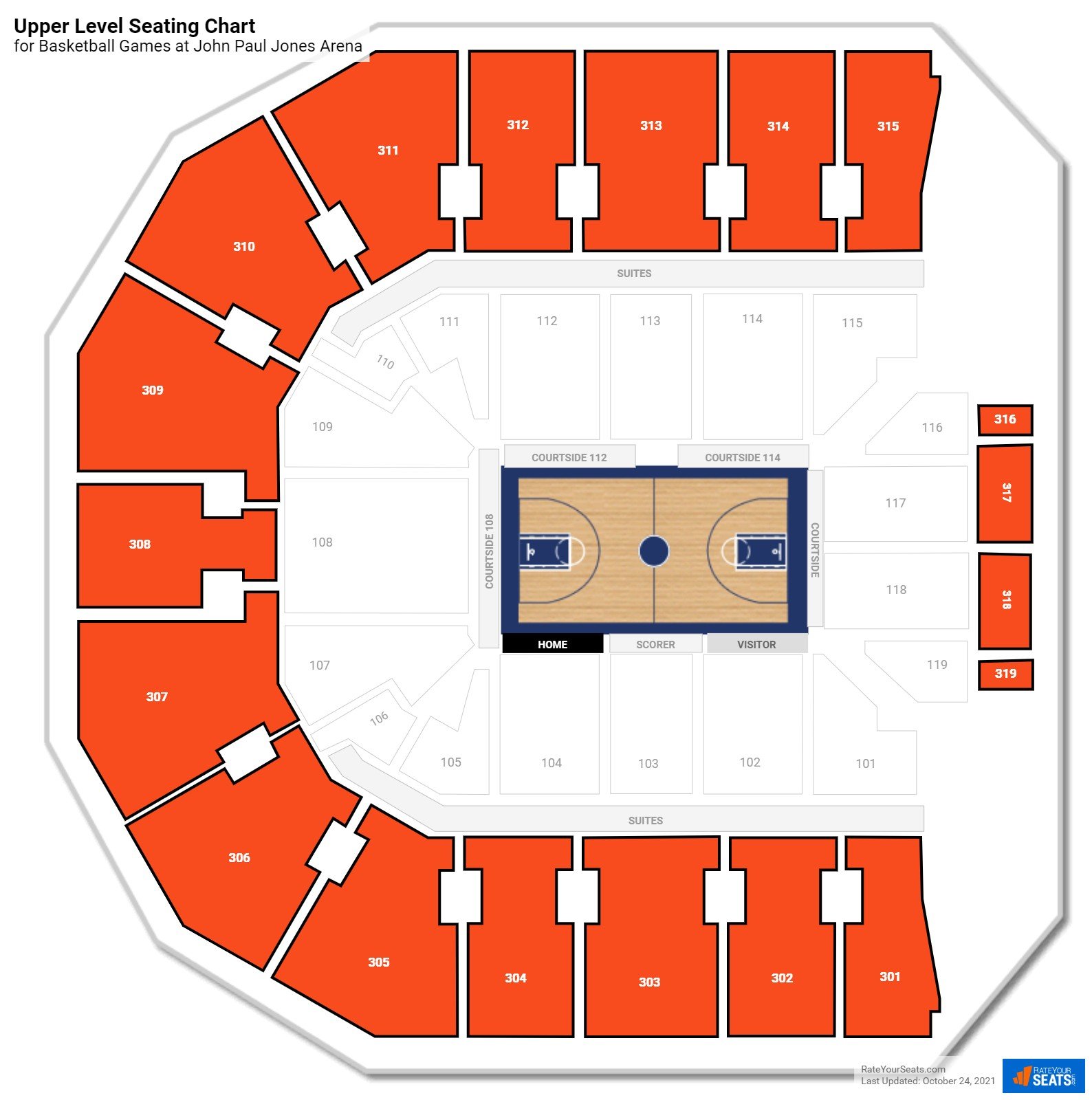 Upper Level Reviews
Ratings & Reviews From Similar Seats

"Good seats"

(Section 309) -

"Second highest row in JPJ. Not good seats. "

(Section 315) - -

Second highest row in JPJ
More Seating at John Paul Jones Arena