Husky Stadium Seats with Backs
Chairback Seats
Known to many as the Purple Seats, sections at midfield in the two lower levels and Club Husky Seats have a stadium-style chair with back support.
Chairback Sections Include:

105-107
128-130
201-214
228-230
Note: These seats are highlighted on the map
Interactive Seating Chart
Seats with Backs Seating Chart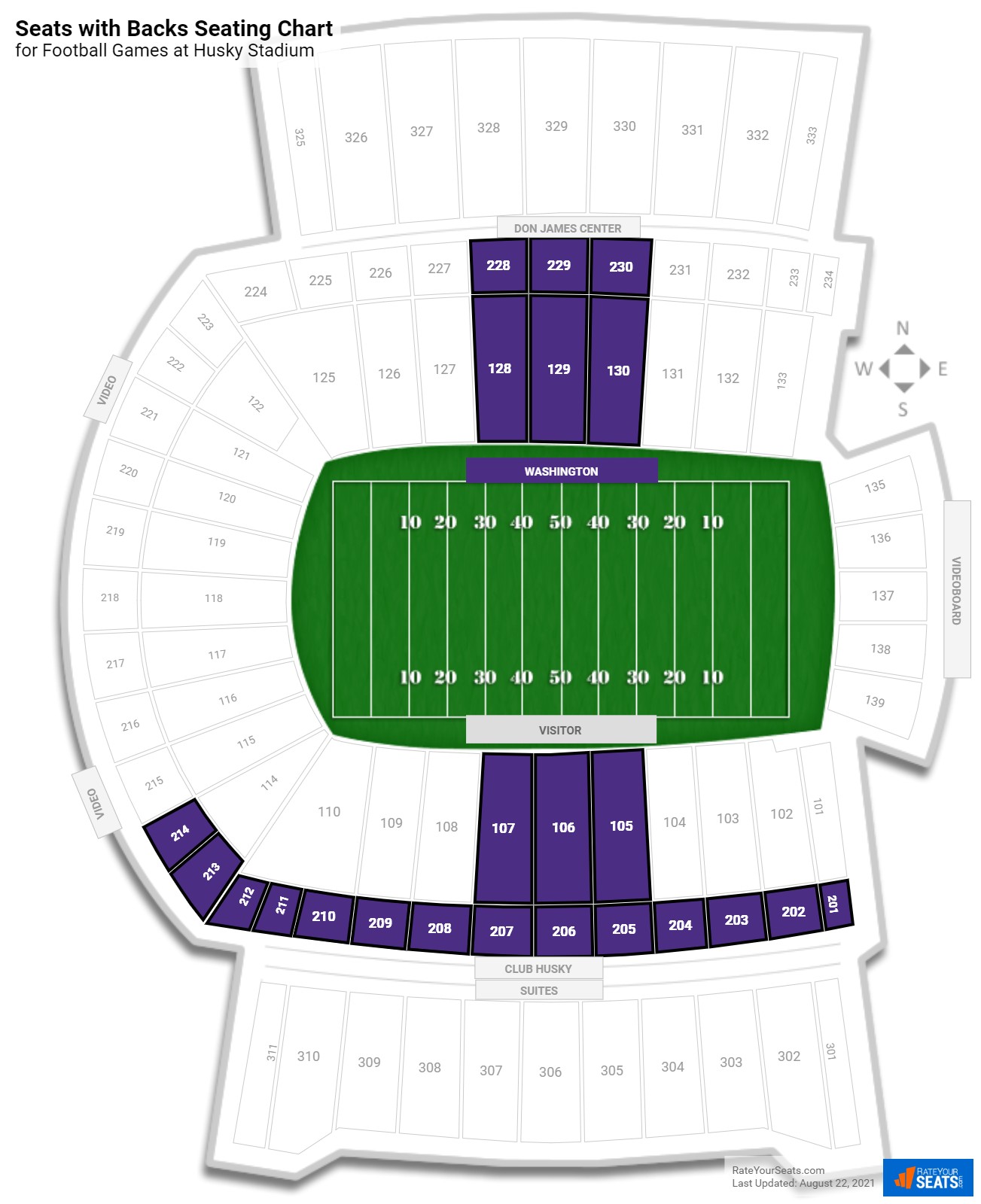 Seats with Backs Reviews
Ratings & Reviews From Similar Seats

"Great view and great seats"

(Section 206) -

"HUSKIES SIDE 4 ROWS BEHIND PLAYER BENCH"

(Section 129) - -

UP CLOSE AND PERSONAL TO PLAYERS. FANS TENDED TO STAND THE ENTIRE TIME WHICH WAS UNFORTUNATE BECAUSE WE HAD TO STAND. I AM 5'2" AND SURROUNDED BY STANDING FANS MADE IT DIFFICULT TO SEE UNLESS I STOOD AS WELL. VERY CLOSE TO REPLAY SCREEN WHICH WAS A BONUS.

"USC Trojans at Washington Huskies - Sep 28, 2019"

(Section 105) - -

How can you beat Front Row Seats!! Cool to be so close to the action.
Seats with Backs Sections
More Seating at Husky Stadium