Hinkle Fieldhouse Seats with Backs
Chairback Seats
Sections 104-108, 116-120, 201-210 and 215-224 are chairback seats.
Note: These seats are highlighted on the map
Interactive Seating Chart
Seats with Backs Seating Chart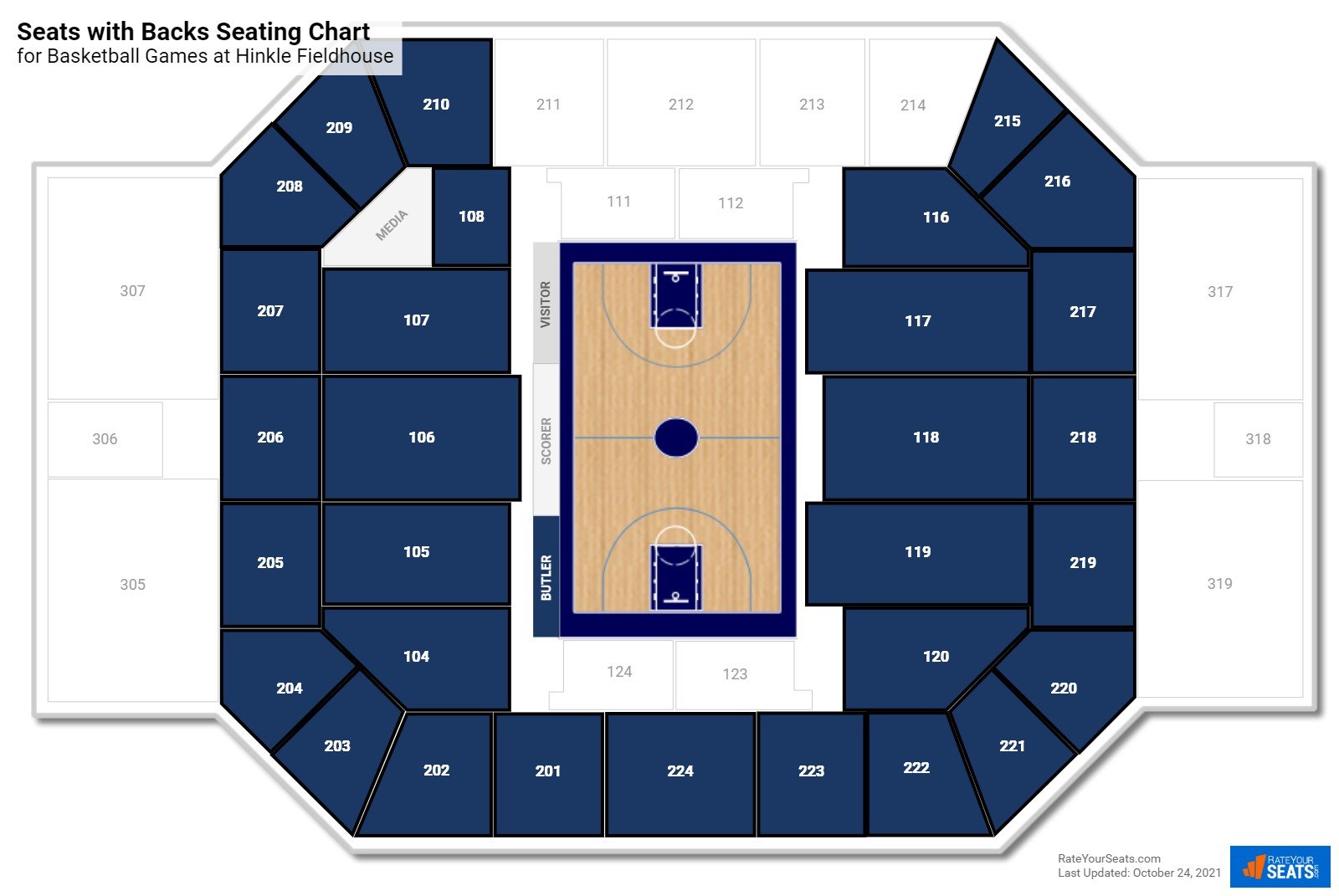 Seats with Backs Reviews
Ratings & Reviews From Similar Seats

"Great low corner perspective, opposite side of visitor bench"

(Section 116) - -

Seats are sturdy, metal-framed and look new, wide enough, very padded, with cupholders. Too narrow to easily let people exit in front of you without moving. Band situated above these seats, but most loud sound is deflected upwards and out, not down into and drowning out all other noises. Lots of...

"Georgetown Hoyas at Butler Bulldogs - Feb 15, 2020"

(Section 210) - -

Limited view of one basket.

"Missed some of the action"

(Section 201) - -

I wouldn't buy this section again unless it was the first or second row. I missed what was under the basket on the Butler side.
Seats with Backs Sections
More Seating at Hinkle Fieldhouse