Loge Boxes at Germania Insurance Amphitheater
Features & Amenities
Section 104 at Germania Amphitheater is made up of roughly ten rows of box seats known as the Loge Boxes. While most outdoor venues have multiple sections designated to box seats, Austin's amphitheater only has one. This ensures that ticketholders get the absolute best view from the center of the theater.
All boxes are semi-private and contain four padded seats with armrests, cupholders and significant legroom. If you purchase two tickets in a box, you and your guest will be sharing it with strangers - but the seating is side-by-side (not at a table).
For many shows at Germania Amp, the Loge Boxes also include in-seat wait service. When this amenity is available, the waitstaff will come directly to your box so you can order food and drink without having to miss a minute of the show. When purchasing tickets, check the seller notes to learn if this amenity is available for your show.
Note: These seats are highlighted on the map
Interactive Seating Chart
Loge Boxes Seating Chart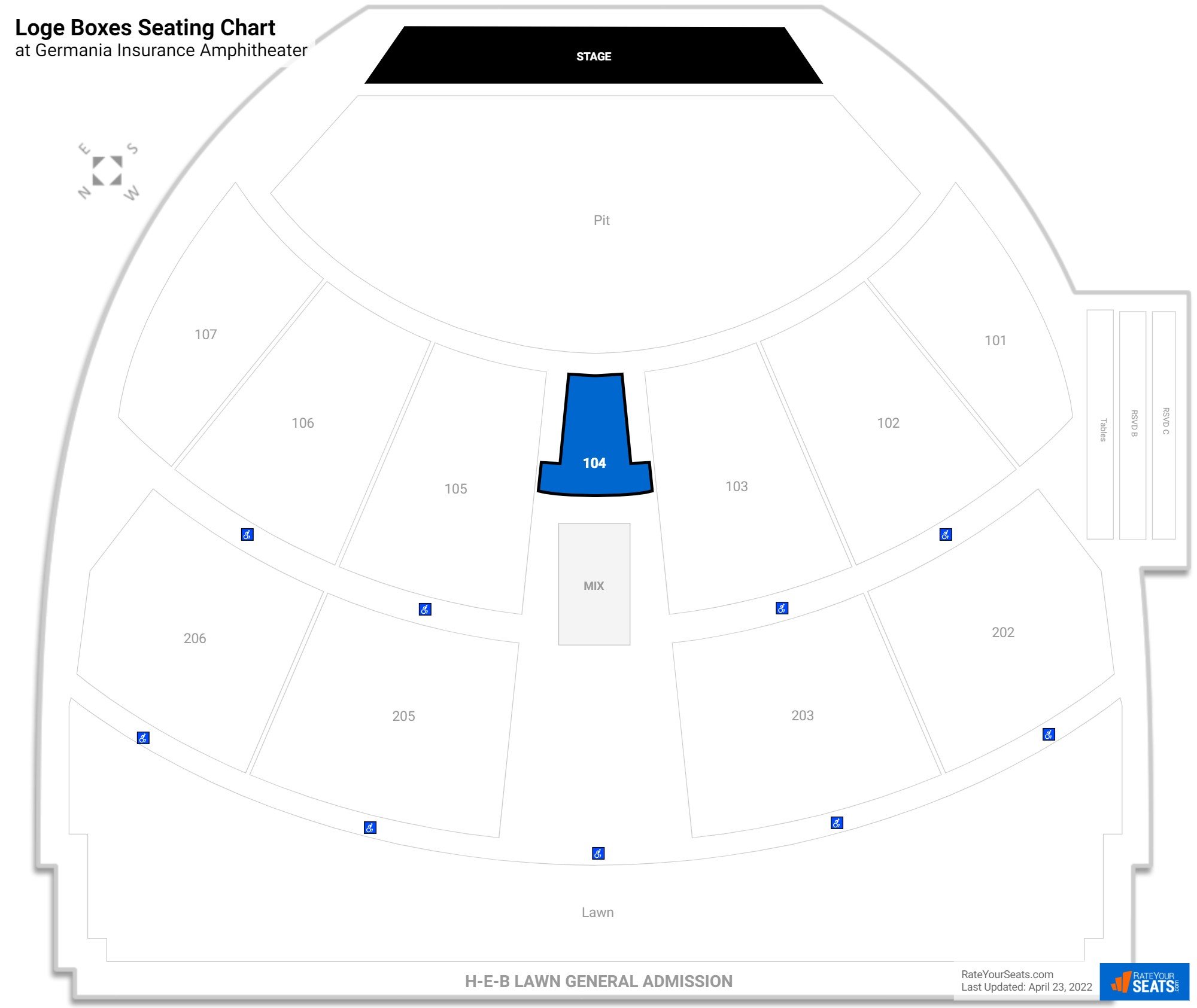 Loge Boxes Reviews
Ratings & Reviews From Similar Seats

"Beware"

(Section 104) - -

Imagine being in economy class on any commercial jet. You are sitting in the middle seat. Know the feeling? Now multiply that X 10 and you will experience how close together the seats in this venue are. See your favorite artists elsewhere. Not worth it.
More Seating at Germania Insurance Amphitheater