Features & Amenities
The 100 Level at Geodis Park features seating on all four sides of the pitch. Most sections include about 25 rows of seating with row A at the front and an entrance at the back/top.
Choosing the Best Row to Sit On

Carefully consider the row you'll be sitting in when purchasing tickets. Guests seated in the front rows will enjoy more of an awe-factor, but will be more exposed to the elements (rain and sun). Meanwhile, those seated near the back will be covered by the roof and have quicker access to the concourse.
Choosing a Side of the Field

Each side of the field on the lower level offers something unique.
The West side is known for its premium seating (Premier Club, Goal Post Club, WeHo Club) and for being the first seats to be shaded.
Sections on the East side (113-124) are more exposed to the sun (especially in the front rows), but offer a cheaper alternative to club seats.
The Backline Supporters occupy sections 105-111 on the North end, while the unique Corner Kicks area is found in sections 124 and 134.
Finally, sections 125-133 on the South end feature some of the cheapest tickets from the lower level.
Note: These seats are highlighted on the map
Interactive Seating Chart
100 Level Seating Chart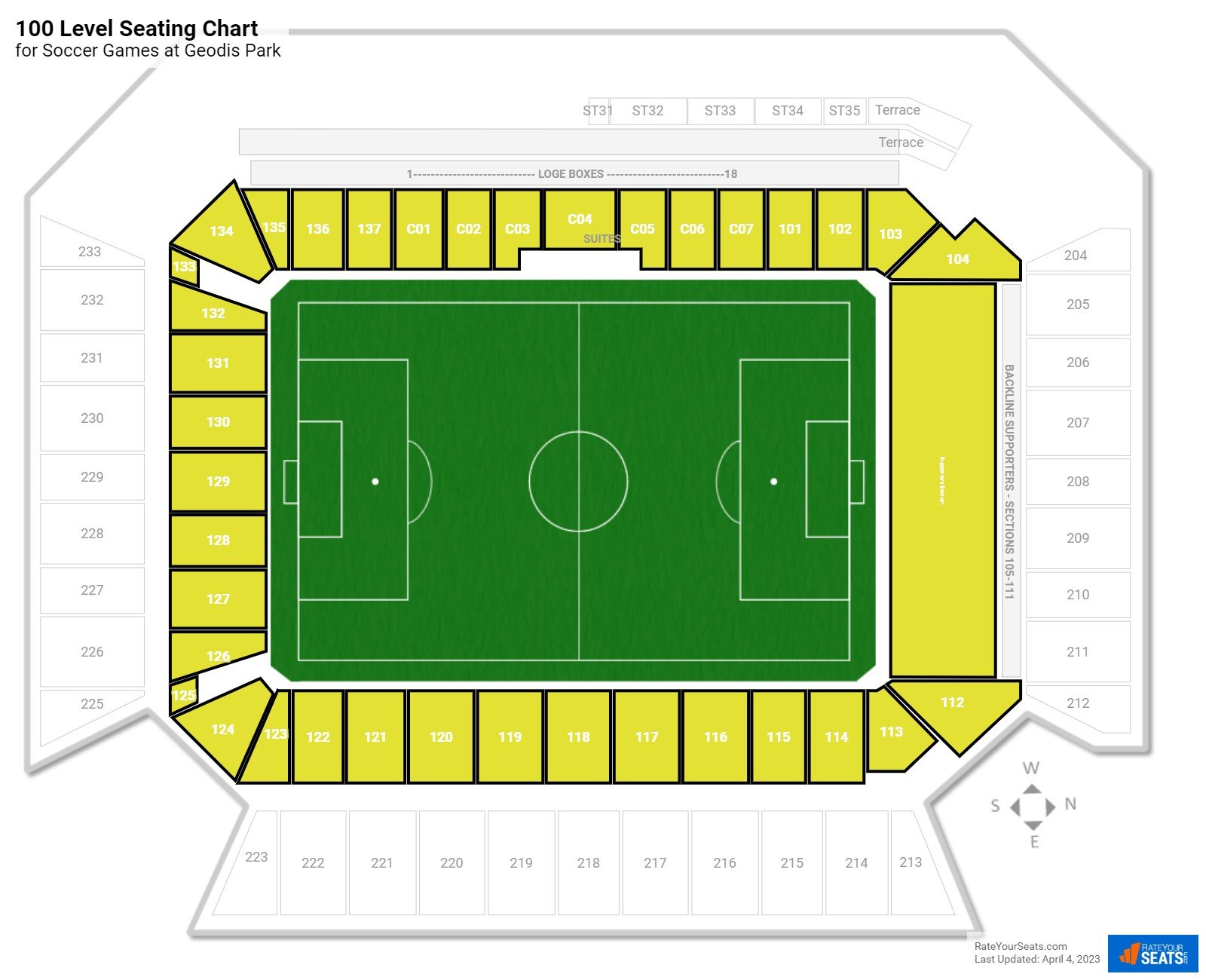 More Seating at Geodis Park