Folsom Field Seats with Backs
Chairback Seats
Most seating at Folsom Field is bench-style without back support. Exceptions are found in all club sections where stadium-style seats are available. This includes:
Additionally, Crawford Club seats are barstools set up at a drink rail.
Note: These seats are highlighted on the map
Interactive Seating Chart
Seats with Backs Seating Chart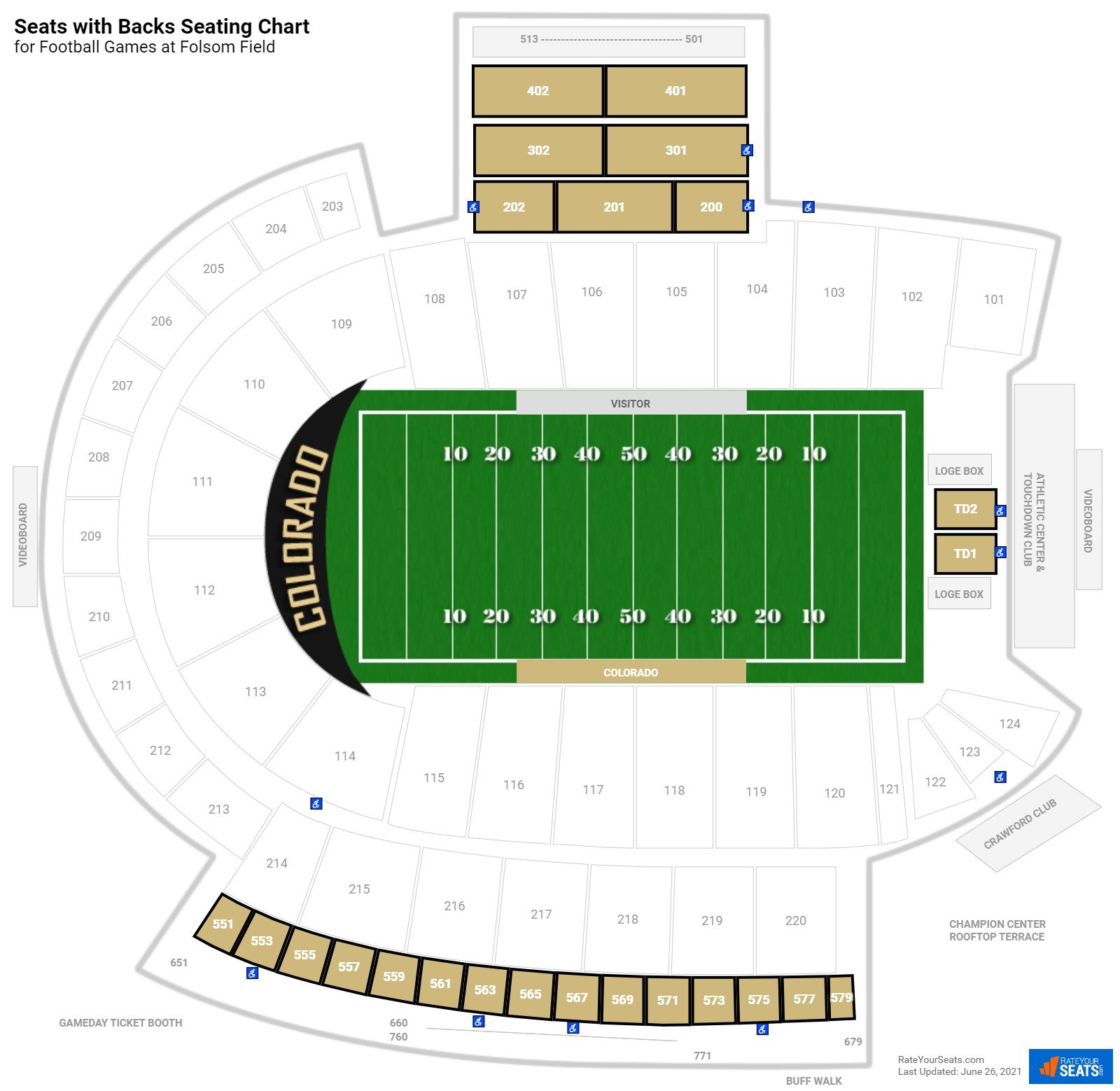 Seats with Backs Reviews
Ratings & Reviews From Similar Seats

"Terrible, Run-Down, pathetic excuse for a club"

(Section 202) - -

Obstructed views, uncomfortable seats and a terrible excuse for a "premium" experience. The bathrooms are out if the 1970's and the flimsy plastic chairs are incredibly uncomfortable. I don't think you could design a worse club level if you tried to.

"USC Trojans at Colorado Buffaloes Football - Oct 25, 2019"

(Flatirons 301) - -

Covered seats with backs. Access to premium food and drink is a nice side benefit.
Seats with Backs Sections
More Seating at Folsom Field