Fiddler's Green Amphitheatre Pit Tickets
Features & Amenities
The Pit at Fiddler's Green Amphitheatre is the area directly in front of the stage. Depending on the act coming through, this location may be general admission or reserved.
General Admission Pit

For the highest energy shows the pit is a standing room only section. Fans with tickets are able to stand anywhere within the section to view the show.
Guests who arrive first have the opportunity to stand in the most desirable spot (i.e.: in the front).
There are no seats when the Pit is general admission. Ticketholders should expect to stand for the duration of the concert.
Pit Seats (Reserved)

For other shows, the Pit area may be reserved seating. When this is the case, the Pit is usually split up into three sections, Pit 1, Pit 2 and Pit 3.
In this setup, Pit 2 is directly in the center and typically commands the highest ticket price. For reserved shows, there are usually four rows of folding chairs set up with Row 1 at the front.
Note: These seats are highlighted on the map
Interactive Seating Chart
Pit Tickets Seating Chart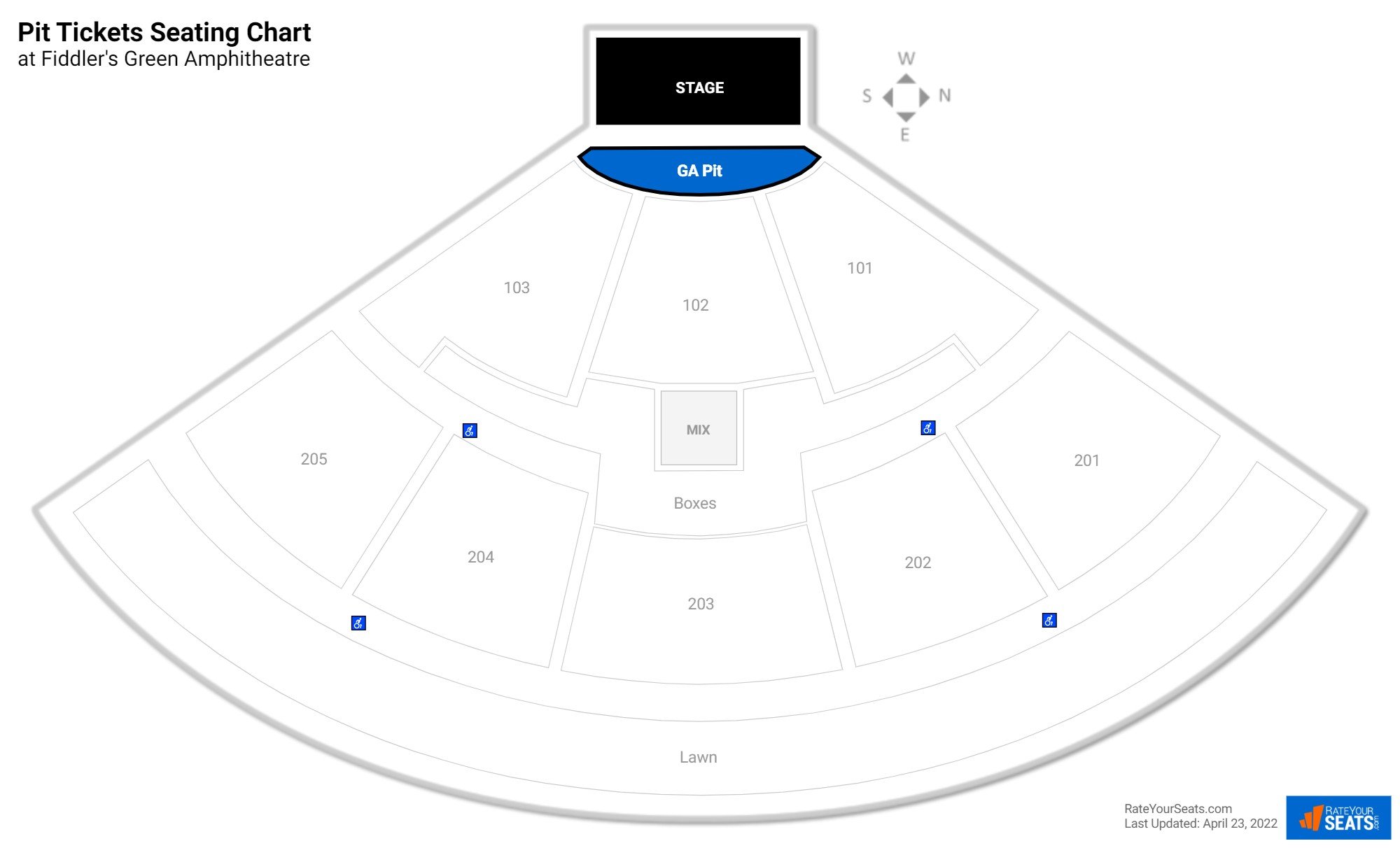 More Seating at Fiddler's Green Amphitheatre