Doyt Perry Stadium General Admission Bleachers
Features & Amenities
While most seating in the East Stands is reserved, a large number of seats on the west side of Doyt Perry Stadium are general admission bleachers.
For most BGSU games, sections 7, 9, 11, 17, 19 and 21 are un-reserved. A general admission ticket will give you access to this area and all seats are first-come, first-serve.
Seats closest to midfield often fill up first - as do seats shaded by the Press Box on hot days.
Note: These seats are highlighted on the map
Interactive Seating Chart
General Admission Bleachers Seating Chart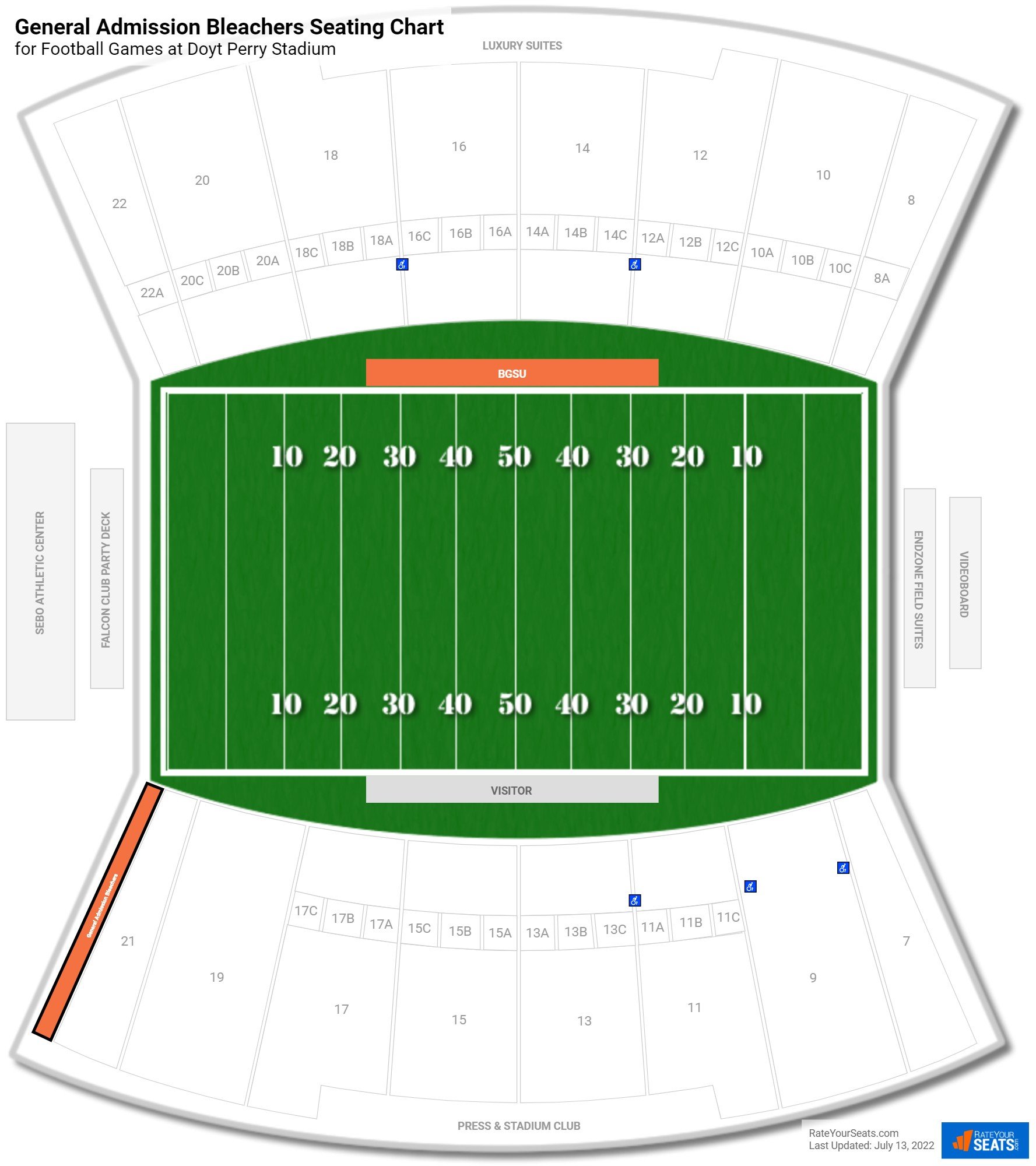 More Seating at Doyt Perry Stadium